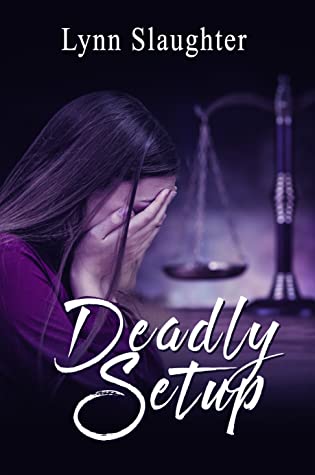 LOUISVILLE, KY – "In the dramatic thriller Deadly Setup, a teenager is accused of murder, testing her friendships and resulting in tumult." – Foreword Clarion review
Discover who set up Sam in the death of her mother's fiancé in the new novel by award-winning author, Lynn Slaughter. Deadly Setup (Fire and Ice/Melange, Jul 5, 2022) introduces Sam, a young teen whose life changes when her mother's fiancé is found shot to death and she's the main suspect.
When her impulsive, romance-writing mom announces her engagement to a man whose last heiress wife died under suspicious circumstances, Sam tries to dissuade her mother. But her mom is convinced she'll finally have the "Happily Ever After" she writes about.
And then Sam's life implodes. Her mom's fiancé turns up dead, and a mountain of circumstantial evidence points to Sam as the killer. On trial for murder, she fights to prove her innocence with the help of her boyfriend's dad, an ex-homicide cop.
Moonbeam Children's Book Award bronze medalist and Agatha Christie award nominee, Lynn Slaughter returns with a new YA thriller pushing the envelope on coming-of-age stories. Dark yet hopeful, Deadly Setup shows that wealth truly doesn't buy happiness.