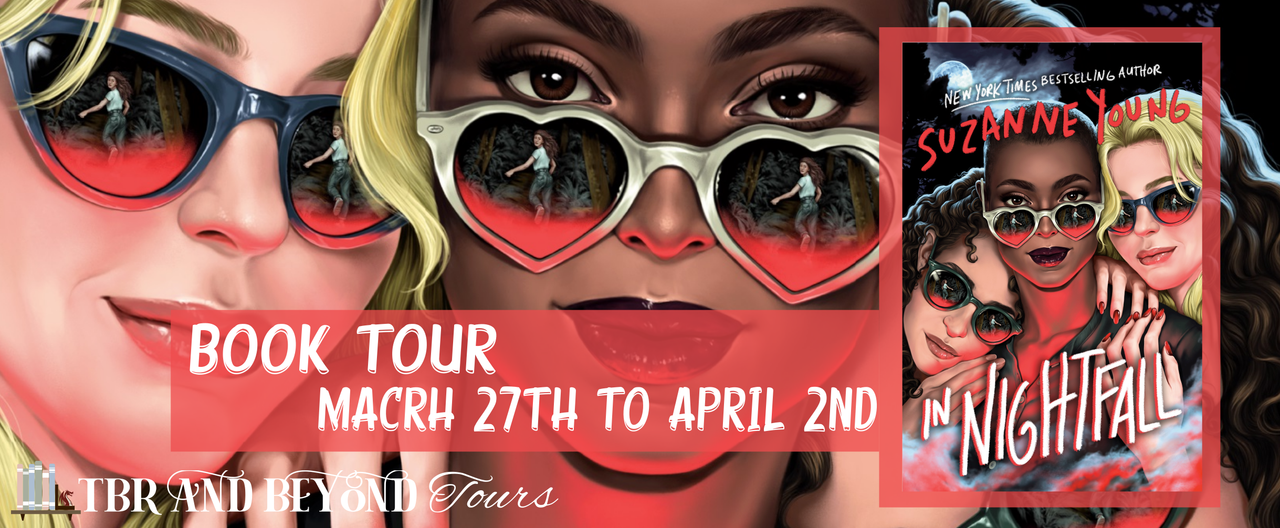 Welcome to my stop on the blog tour for In Nightfall by Suzanne Young.  This tour is being hosted by TBR and Beyond Tours.
In the Nightfall by Suzanne Young
Genre: Young Adult Horror Fantasy
Publishing Date: March 28, 2023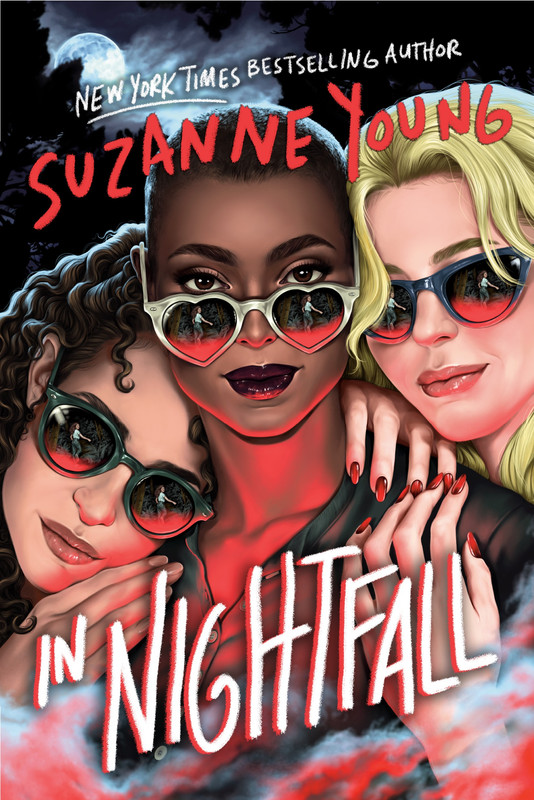 In the quaint town of Nightfall, Oregon, it isn't the dark you should be afraid of—it's the girls. The Lost Boys meets Buffy the Vampire Slayer in this propulsive novel from the New York Times bestselling author of The Treatment.
Theo and her brother, Marco, threw the biggest party of the year. And got caught. Their punishment? Leave Arizona to spend the summer with their grandmother in the rainy beachside town of Nightfall, Oregon—population 846 souls.
The small town is cute, when it's not raining, but their grandmother is superstitious and strangely antisocial. Upon their arrival she lays out the one house rule: always be home before dark. But Theo and Marco are determined to make the most of their summer, and on their first day they meet the enigmatic Minnow and her friends. Beautiful and charismatic, the girls have a magnetic pull that Theo and her brother can't resist.
But Minnow and her friends are far from what they appear.
And that one rule? Theo quickly realizes she should have listened to her grandmother. Because after dark, something emerges in Nightfall. And it doesn't plan to let her leave.
Book Links:
Goodreads: https://www.goodreads.com/book/show/58163724 
Amazon: https://www.amazon.com/gp/product/0593487583 
Barnes & Noble: https://www.barnesandnoble.com/w/in-nightfall-suzanne-young/1141707928 
Book Depository: https://www.bookdepository.com/Nightfall-Suzanne-Young/9780593487587 
IndieBound: https://www.indiebound.org/book/9780593487587 
This was a lot of fun to read. I love a good vampire story. I definitely got The Lost Boys vibes from it.
Theo and Marco are going with their dad to stay with their grandmother in Oregon for a month. They've never met her and think it's weird that their dad wanted to visit all of a sudden. But their parents just got divorced and they hope it will be good for him. The town of Nightfall is very small and it's almost always cloudy. That's tough for Theo who loves her Phoenix sun. Their grandmother (Nonna) is really odd. She wants them home before dark and is very strict about that rule. Theo finds a little stick and herb doll in her stuff. It's all weird. Theo and Marco meet a lot of local teens right away. Minnow seems to like Marco a lot and Theo finds a friend/possible boyfriend in Parrish. Weird things start happening and Theo can't explain it. She meets some horror podcasters and they tell her a terrifying story about their town history. She doesn't believe it, but then she finds a body. Marco is sick a lot and acting weird. Things just aren't right. Theo needs to find a way to stop the things that have been happening in Nightfall before she loses her family.
I gave this book 4 1/2 stars.
Thank you to the publisher and Netgalley for my earc.  Thank you to the publisher for also sending me a physical copy.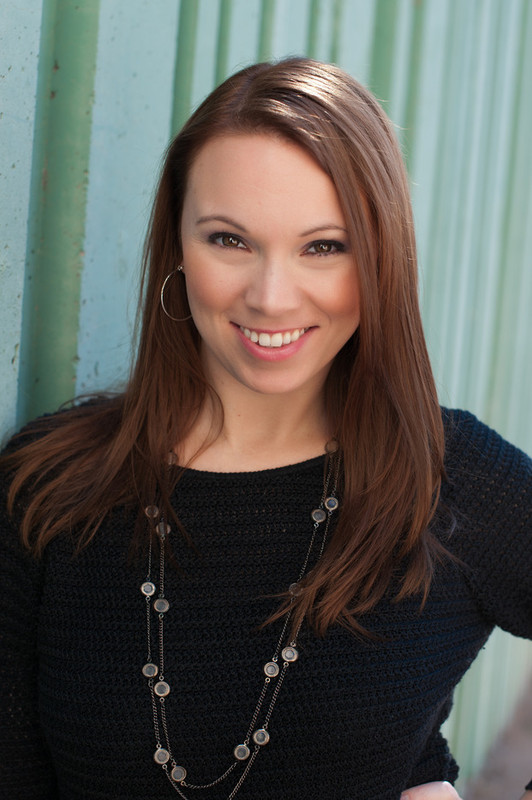 Suzanne Young is the New York Times bestselling author of The Program series. Originally from Utica, New York, Suzanne moved to Arizona to pursue her dream of not freezing to death. She is a novelist and an English teacher, but not always in that order. Suzanne is the author of the critically acclaimed Program series, as well as Girls with Sharp Sticks, Poet Anderson, All in Pieces, Hotel for the Lost, and several other novels for teens. 
Author Links:
Website: https://www.authorsuzanneyoung.com/ 
Instagram: https://www.instagram.com/authorsuzanneyoung/ 
Goodreads: https://www.goodreads.com/author/show/164576.Suzanne_Young 
Facebook: https://www.facebook.com/suzanneyoungauthor/ 
Follow The Tour:
March 27th
Midsummer Night's Read – Review
And On She Reads – Review
Book-Keeping – Review, Favorite Quotes
March 28th
Kait Plus Books – Promotional Post
Balancing Books and Beauties – Review, Book Look
March 29th
DB's Guide to the Galaxy – Review
The Literary Huntress – Review, Creative Post: GIF Review
One More Chapter – Review
March 30th
Mallory Books – Review, TikTok, Creative Post: Annotation Art
Rae's Reading Lounge – Review, Favorite Quotes
March 31st
Confessions of a YA Reader – Review
The Sleepy Bookworm – Review
April 1st
Stuck in Fiction – Promotional Post
The Review Booth – Review
The Clever Reader – Promotional Post
April 2nd
Reading Stewardess – Review
Phannie the ginger bookworm – Review, Playlist
bookloversbookreviews – Promotional Post
Instagram:
March 27th
ninebookishlives – Promotional Post
bookish.with.janelle – Review
fictionalfey – Review, Playlist
daniereads87 – Review
hollymbryan – Content Creator's Choice
March 28th
lisashelves – Review, Favorite Quotes
neverknotreading– Promotional Post
brittyoreads – Review
balancing_books_and_beauties – Content Creator's Choice
March 29th
tbrandbeyond – Promotional Post
nissa_the.bookworm – Review
pluvioreads – Review, TikTok
onemused – Review
_leahreads – Content Creator's Choice
March 30th
bookishlifeofkels – Promotional Post
spoonie.bujo – Review, Playlist
hoadingbooks.herdingcats – Review, Favorite Quotes
silveryquills – Review, Favorite Quotes
bookdreamr – Content Creator's Choice
March 31st
bookdemonio – Promotional Post
my.bookish.mind – Review, TikTok
dreaminginpages – Review
thesleepybookworm – Content Creator's Choice
thecleverreader – Content Creator's Choice
April 1st
amysbookshelf82 – Review
ohyouread – Promotional Post
littlelibraryadventures – Review
thereviewbooth – Content Creator's Choice
April 2nd
writingrosereads – Promotional Post
quirkylitlover – Review
cozybooktraveller – Review, Playlist
bookish.by.trade – Top 5 Reasons to Read In Nightfall, Journal Spread
bookloversbookreviews – Content Creator's Choice