Welcome to my stop on the blog tour for Last Sunrise in Eterna by Amparo Ortiz.  This tour is being hosted by TBR and Beyond Tours.
Last Sunrise in Eterna by Amparo Ortiz
Genre: Young Adult Fantasy
Publishing Date: March 28, 2023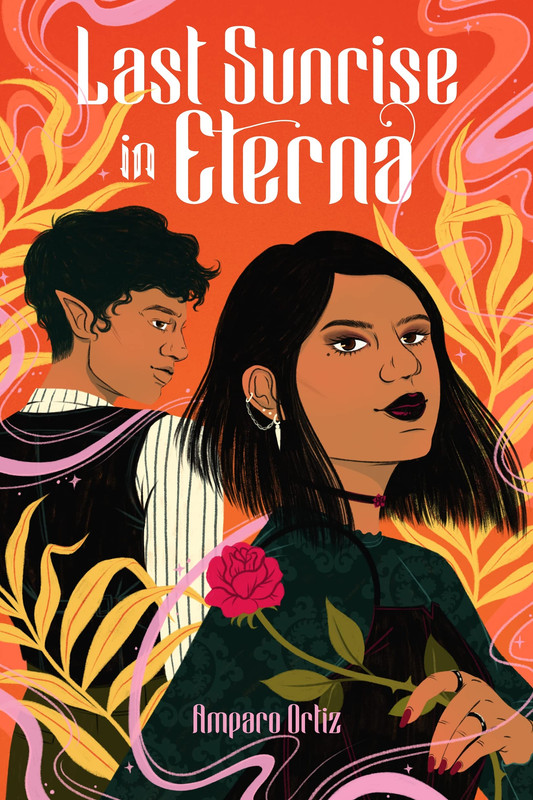 Three teenagers are invited to spend seven days on the secluded island floating off the coast of Puerto Rico to learn the magic of the elves.
All they have to do is give up their dreams.
Seventeen-year-old goth Sevim Burgos hates elves. Everyone else on earth loves the elves (especially their handsome princes) and would give anything to participate in Eterna's annual Exchange, where three teens can trade their dreams for a week of elven magic.
But Sevim knows things most people don't. She can see through the illusions the elves use to conceal their crimes. Ever since elves killed her father, Sevim has longed for revenge. So to help support her single mother, she has been selling abandoned elf corpses on the black market.
But it turns out that the elf prince Aro has noticed Sevim bodysnatching, so he kidnaps her mother in retaliation. To get her mother back, Sevim must participate in the Exchange.
In the home of the elves, Sevim will have to surrender her dreams and put her trust in the charming prince who took the last family member she has in order to master the art of elf magic. And in working with him, she will discover how the royal elves might be more tied to her own history than she ever suspected.
Content Warning: trauma, handling corpses
Book Links:
Goodreads: https://www.goodreads.com/book/show/60827525 
Amazon: https://www.amazon.com/Last-Sunrise-Eterna-Amparo-Ortiz/dp/1645676145/ 
Barnes & Noble: https://www.barnesandnoble.com/w/last-sunrise-in-eterna-amparo-ortiz/1141363812 
Book Depository: https://www.bookdepository.com/Last-Sunrise-in-Eterna-Amparo-Ortiz/9781645676140 
IndieBound: https://www.indiebound.org/book/9781645676140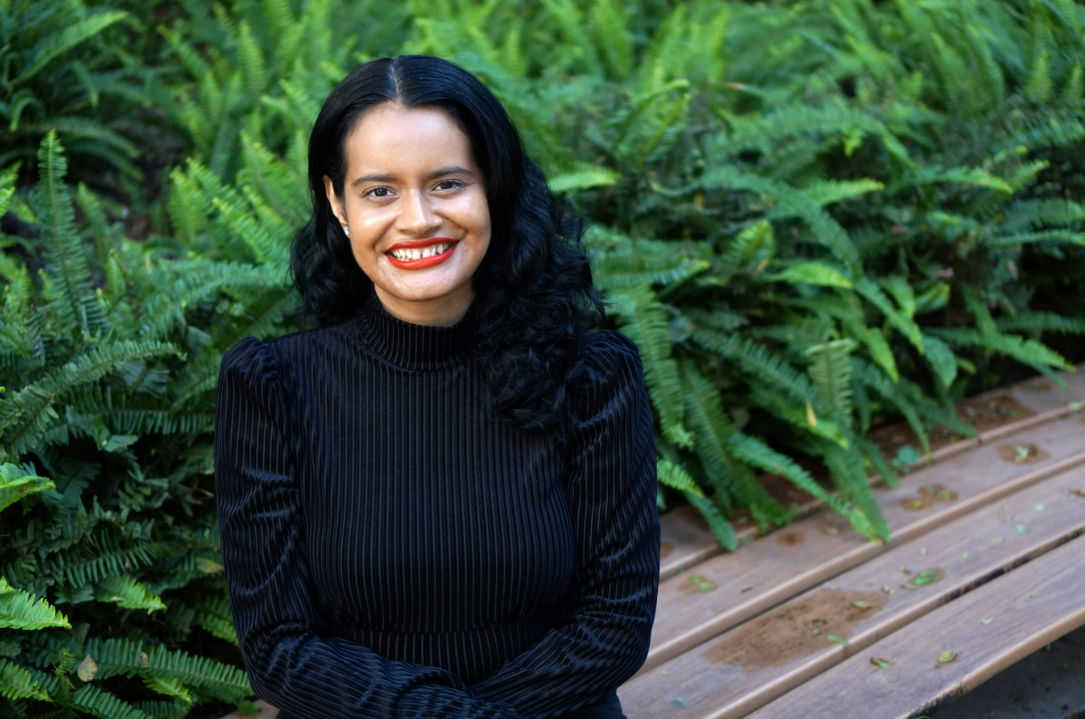 Amparo Ortiz is the author of BLAZEWRATH GAMES and
DRAGONBLOOD RING. She was born in San Juan, Puerto
Rico, and currently lives on the island's northeastern coast.
She's published short story comics in MARVEL'S VOICES:
COMUNIDADES #1 and in the Eisner-award winning
PUERTO RICO STRONG. She's also co-editor of the
upcoming OUR SHADOWS HAVE CLAWS, a young adult
horror anthology featuring myths and monsters from Latin
America. When she's not writing, she teaches ESL as a
college professor and watches a lot of Kpop videos.
Author Links:
Website: https://www.amparoortiz.com/ 
Twitter: https://twitter.com/amparo_ortiz 
Instagram: https://www.instagram.com/amparo_ortiz/ 
Goodreads: https://www.goodreads.com/author/show/17982934.Amparo_Ortiz 
Follow The Tour:
March 27th
Epic Book Society – Interview
dinipandareads -Review, Favorite Quotes
March 28th
Stuck in Fiction – Promotional Post
Mallory Books – Review, Creative Post: Annotation Art
March 29th
paperbacktomes – Interview
Brinn's Books – Promotional Post
March 30th
Confessions of a YA Reader – Promotional Post
Boys' Mom Reads! – Review
The Momma Spot – Review
March 31st
Kait Plus Books – Interview
Midsummer Night's Read– Review
April 1st
bookloversbookreviews – Promotional Post
Charli's Book Box– Review
April 2nd
Balancing Books and Beauties – Review
forthenovellovers – Review
Instagram:
March 27th
writingrosereads – Promotional Post
hodophile_z – Review
dinipandareads – Content Creator's Choice
March 28th
Dreaminginpages – Review
bookish.by.trade – Top 5 Reasons to Read Last Sunrise in Eterna, Journal Spread
hoardingbooks.herdingcarts – Review. Favorite Quotes
bookdreamr – Content Creator's Choice
March 29th
ninebookishlives – Promotional Post
torithelibrarian – Review
paperbacktomes – Content Creator's Choice
brinnsbooks – Promotional Post
March 30th
get.outside.and.read – Review, Favorite Quotes
amzreads – Review
BookDragonsTBR – Content Creator's Choice
March 31st
tbrandbeyond – Promotional Post
fictionalfey – Review, Mood Board
pcreads – Review, Favorite Quotes
nikki_bookbinges – Review
April 1st
froggyreadteach – Review, Creative Post: Little Free Library Drop
puertoricanandbookish – Review
infinite_bookworm86 – Promotional Post
bookloversbookreviews – Content Creator's Choice
April 2nd
bookdemonio – Promotional Post
whisperingprose – Review
balancing_books_and_beauties – Content Creator's Choice