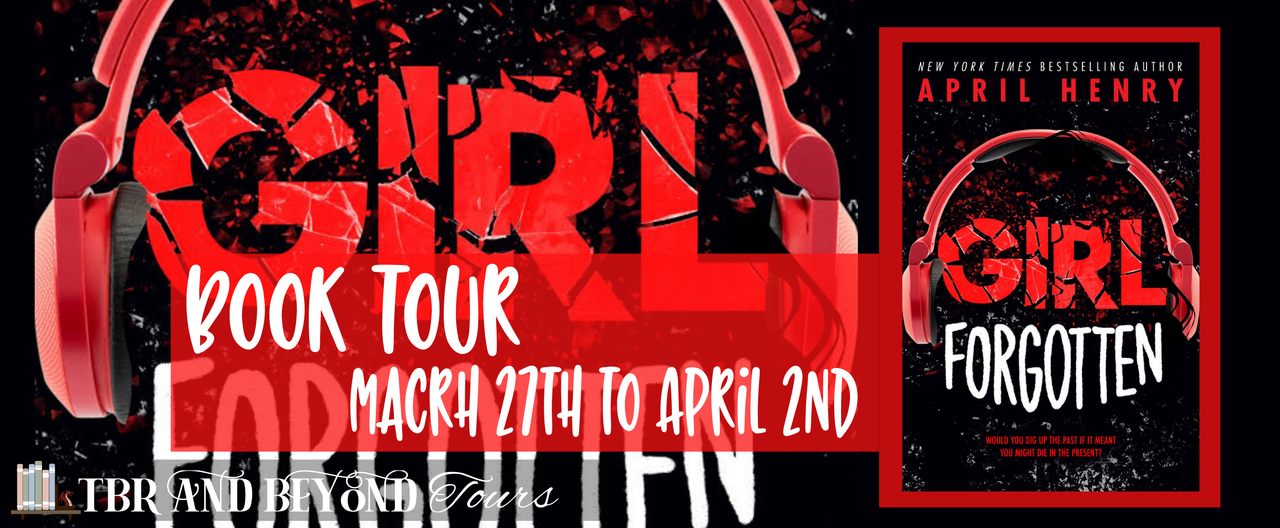 Welcome to my stop on the blog tour for Girl Forgotten by April Henry.  This tour is being hosted by TBR and Beyond Tours.
Girl Forgotten by April Henry
Genre: Young Adult Thriller
Publishing Date: March 28, 2023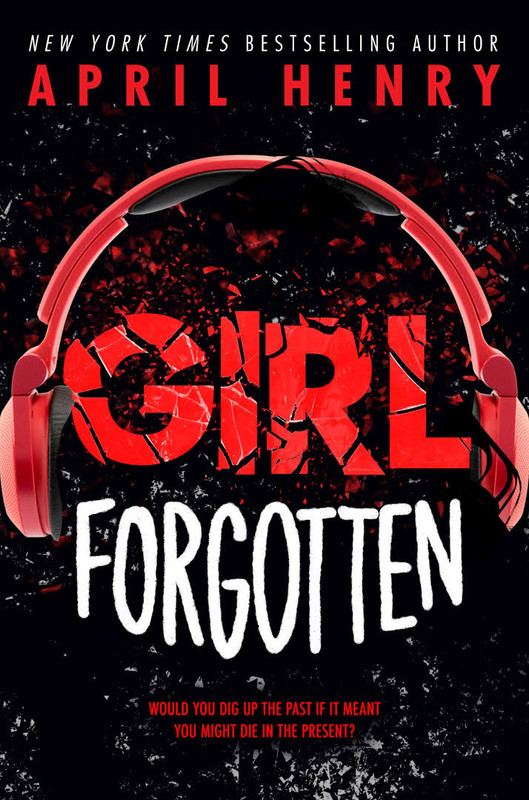 Piper Gray starts a true-crime podcast investigating a seventeen-year-old cold case in this thrilling YA murder mystery by New York Times bestselling author April Henry. 
Seventeen years ago, Layla Trello was murdered and her killer was never found. Enter true-crime fan Piper Gray, who is determined to reopen Layla's case and get some answers. With the help of Jonas—who has a secret of his own—Piper starts a podcast investigating Layla's murder. But as she digs deeper into the mysteries of the past, Piper begins receiving anonymous threats telling her to back off the investigation, or else. The killer is still out there, and Piper must uncover their identity before they silence her forever. 
Book Links:
Goodreads: https://www.goodreads.com/book/show/61398911 
Amazon: https://www.amazon.com/Girl-Forgotten-April-Henry/dp/0316322598 
Barnes & Noble: https://www.barnesandnoble.com/w/girl-forgotten-april-henry/1141725023 
Book Depository: https://www.bookdepository.com/Girl-Forgotten-April-Henry/9780316322591 
IndieBound: https://www.indiebound.org/book/9780316322591 
This was a really quick read.
Piper recently moved into her dad's house with his wife and their two kids. It's her senior year and she doesn't know anyone. When she stumbles across a grave of a young girl, Piper decides to find out who she was. Layla was seventeen when she died seventeen years earlier. And Piper is seventeen. When she's told she has to do a project for school, she decides to do a podcast on Layal's unsolved murder. She starts finding as much information as she can and tries to speak to as many people from that time as possible. Layla was at a party the night she died. Her boyfriend was the prime suspect, but he was never charged. Piper thinks it's a prank, but she might be coming to close to the killer. She starts receiving messages and a gift. She even sees someone that might be following her. The only real friend Piper made at her new school was Jonas. He was asked to help her since he has a podcast. He doesn't agree with digging up the murder, but he helps her anyways.
I gave this book 4 stars. I liked that there were podcast transcripts for each episode.
Thank you to the publisher and Netgalley for my earc.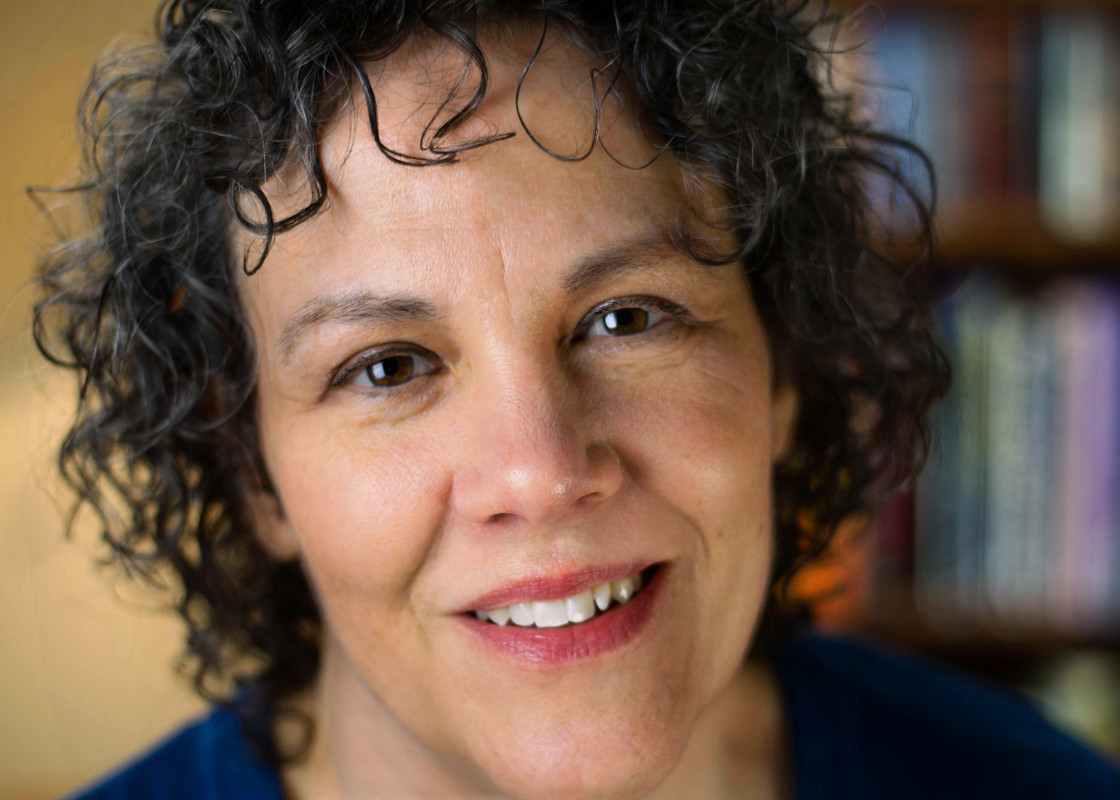 About the Author:
New York Times-bestselling author April Henry knows how to kill you in a two-dozen different ways. She makes up for a peaceful childhood in an intact home by killing off fictional characters. There was one detour on April's path to destruction:  when she was 12 she sent a short story about a six-foot tall frog who loved peanut butter to noted children's author Roald Dahl. He liked it so much he showed it to his editor, who asked if she could publish it in Puffin Post, an international children's magazine. By the time April was in her 30s, she had started writing about hit men, kidnappers, and drug dealers. She has published 27 mysteries and thrillers for teens and adults, with more to come. She is known for meticulously researching her novels to get the details right. 
Author Links:
Website: https://www.aprilhenry.com/ 
Twitter: https://twitter.com/aprilhenrybooks 
Goodreads: https://www.goodreads.com/author/show/88507.April_Henry 
Follow The Tour:
March 27th
Stuck in Fiction – Interview
Confessions of a YA Reader – Review
March 28th
The Sleepy Bookworm – Review
forthenovellovers – Review
March 29th
And On She Reads – Review
Beauty & Her Books – Review
March 30th
Kait Plus Books – Interview
Phannie the ginger bookworm – Review, Playlist
March 31st
Reading Stewardess – Review
Charli's Book Box – Review
April 1st
DB's Guide to the Galaxy – Review
Boys' Mom Reads! – Review
April 2nd
The Book Dutchesses – Interview
The Clever Reader – Review
Instagram:
March 27th
books.andsnacks – Review
whatageminireads – Promotional Post
hooked.by.books – Review
cozybooktraveller – Review, Playlist
March 28th
casreadz – Promotional Post
thesleepybookworm – Content Creator's Choice
March 29th
lisashelves – Promotional Post
dreaminginpages – Review
thereadinggargoyle – Promotional Post
beautynherbooks – Content Creator's Choice
March 30th
neverknotreading – Promotional Post
lifewithprinceman – Review, Creative Post: Annotation art
daniereads87 – Review
a_young_writer – Review, Favorite Quotes
March 31st
bookishlifeofkels – Promotional Post
naturegracereader – Review
charliebookbox – Content Creator's Choice
April 1st
justa.gal.andherbooks – Review
nissa_the.bookworm – Review
shereadytoread – Content Creator's Choice
April 2nd
lunatonks_777 – Review
laurensbookvibes – Promotional Post
kathytrihardt – Top 5 Reasons to Read Girl Forgotten
thecleverreader – Content Creator's Choice