Can't Wait Wednesday/Waiting on Wednesday is hosted by Wishful Endings and was previously hosted by Breaking the Spine.   It was created to show off a future release that you are excited for.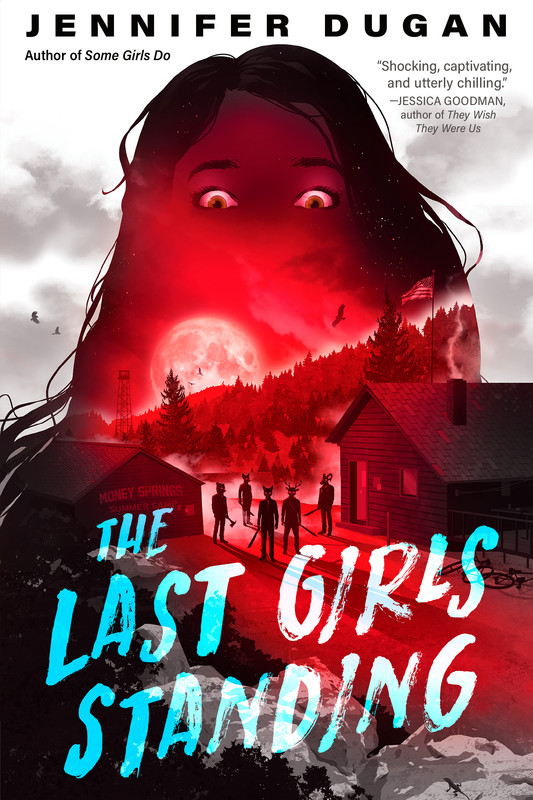 The Last Girls Standing by Jennifer Dugan
In this queer YA psychological thriller from the author of Some Girls Do and Hot Dog Girl, the sole surviving counselors of a summer camp massacre search to uncover the truth of what happened that fateful night, but what they find out might just get them killed.
You don't usually meet the love of your life while running from masked men with machetes, but that's exactly what happens to Sloan after surviving a ritual killing that left so many of her fellow summer camp counselors dead. Cherry, the only other survivor, becomes a lifeline for Sloan, their traumatic experience bonding them in ways no one else can understand.
As the girls get closer, and Sloan learns more about the motives behind the attack that brought them together, she begins to suspect that Cherry may be more than just a survivor—she may actually have been a part of it. Cherry tries to reassure her, but Sloan only becomes more distraught. Is this gaslighting or reality? Is Cherry a victim or a perpetrator? Is Sloan losing her mind, or seeing things clearly for the first time?
Against all odds, Sloan survived that hot summer night. But will she survive what comes next?
Expected publication August 15, 2023
Is this one on your TBR yet?