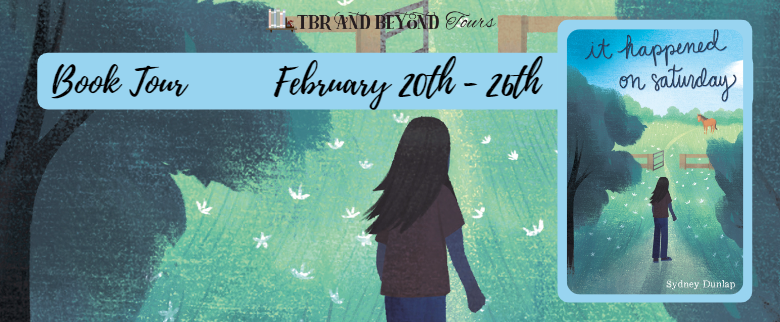 Welcome to my stop on the blog tour for It Happened on Saturday by Sydney Dunlap.  This tour is being hosted by TBR and Beyond Tours.
It Happened on Saturday by Sydney Dunlap
Genre: Middle Grade Contemporary
Publishing Date: February 21, 2023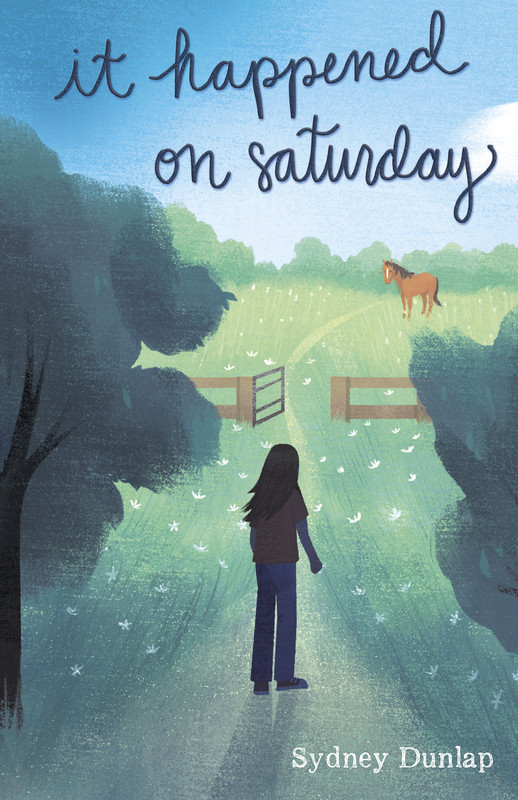 Thirteen-year-old Julia would much rather work with horses at the rescue barn than worry about things like dating and makeup. But when her BFF meets a boy at camp, Julia's determined not to get left behind. After a makeover from her older sister, she posts a picture of herself online and gets a comment from Tyler—a seemingly nice kid who lives across town. As they DM more and more, Julia's sure that Tyler understands her in a way her family never has. Even better, their relationship earns her tons of attention at school.
Then Julia finds out Tyler's true plan, and her world is turned upside down. She fiercely guards her secret, but could her silence allow her friends to fall into the same trap?
In this timely, heartfelt debut, author Sydney Dunlap tells a story of a middle-school girl who narrowly escapes becoming a victim of human trafficking and must find her way toward hope and healing after this traumatic event.
Book Links:
Goodreads: https://www.goodreads.com/book/show/60555076-it-happened-on-saturday 
Amazon: https://www.amazon.com/Happened-Saturday-Sydney-Dunlap/dp/1631636944/ 
Barnes & Noble: https://www.barnesandnoble.com/w/it-happened-on-saturday-sydney-dunlap/1141896990 
Book Depository: https://www.bookdepository.com/It-Happened-on-Saturday-Sydney-Dunlap/9781631636943 
IndieBound: https://www.indiebound.org/book/9781631636943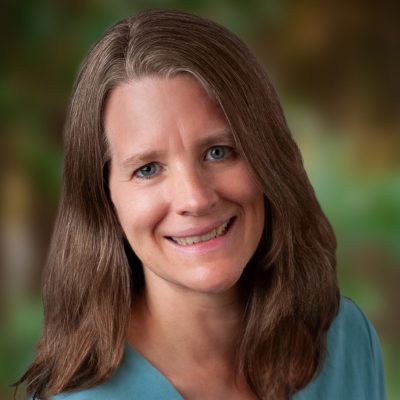 Sydney Dunlap is a former elementary school teacher who has worked with at-risk youth in a variety of settings, and she enjoys reading and writing heartfelt, hopeful fiction that expands young readers' awareness of tough topics. She is a published poet and has also written for a newspaper. A lifelong animal lover, Sydney lives with her family in a home where the dogs and cats outnumber the people.
Author Links:
Website: https://sydneydunlap.com/ 
Twitter: https://twitter.com/SydneyDunlap16 
Instagram: https://www.instagram.com/sydneydunlapwrites/ 
Goodreads: https://www.goodreads.com/author/show/8144548.Sydney_Dunlap 
Facebook: https://www.facebook.com/sydney.dunlap/ 
Follow The Tour:
February 20th
ReadandReviews – Review
February 21st
Stuck in Fiction – Interview
Jen Jen Reviews – Review
February 22nd
Boys' Mom Reads! – Review
Rajiv's Reviews – Review
February 23rd
Kait Plus Books – Interview
Confessions of a YA Reader – Promotional Post
February 24th
deepireads – Top 5 Reasons to Read It Happened on Saturday & Mood Board
Unconventional Quirky Bibliophile – Promotional Post
February 25th
The Book Dutchesses – Interview
Paiges of Novels – Review
February 26th
The Nutty Bookworm Reads Alot – Review
Instagram:
February 20th
ninebookishlives – Promotional Post
February 21st
whatkarinareads – Promotional Post
jenjenreviews – Content Creator's Choice
February 22nd
dreaminginpages – Promotional Post
gryffindorbookishnerd – Review
rajivsreviews – Content Creator's Choice
February 23rd
writingrosereads – Promotional Post
allielovestoread – Review & Favorite Quotes
February 24th
get.outside.and.read – Promotional Post
christinareadingadventure – Review
quirkybibliophile – Content Creator's Choice
February 25th
tbrandbeyond – Promotional Post
paiges_of_novels – Content Creator's Choice
February 26th
bookdemonio – Promotional Post
froggyreadteach – Review & LFL/Classroom post