Those of you who've been around for awhile know that the mods/admin of TBR and Beyond make a most anticipated list in November.   This isn't everything.  I always have a hard time making this list.  They are in no order.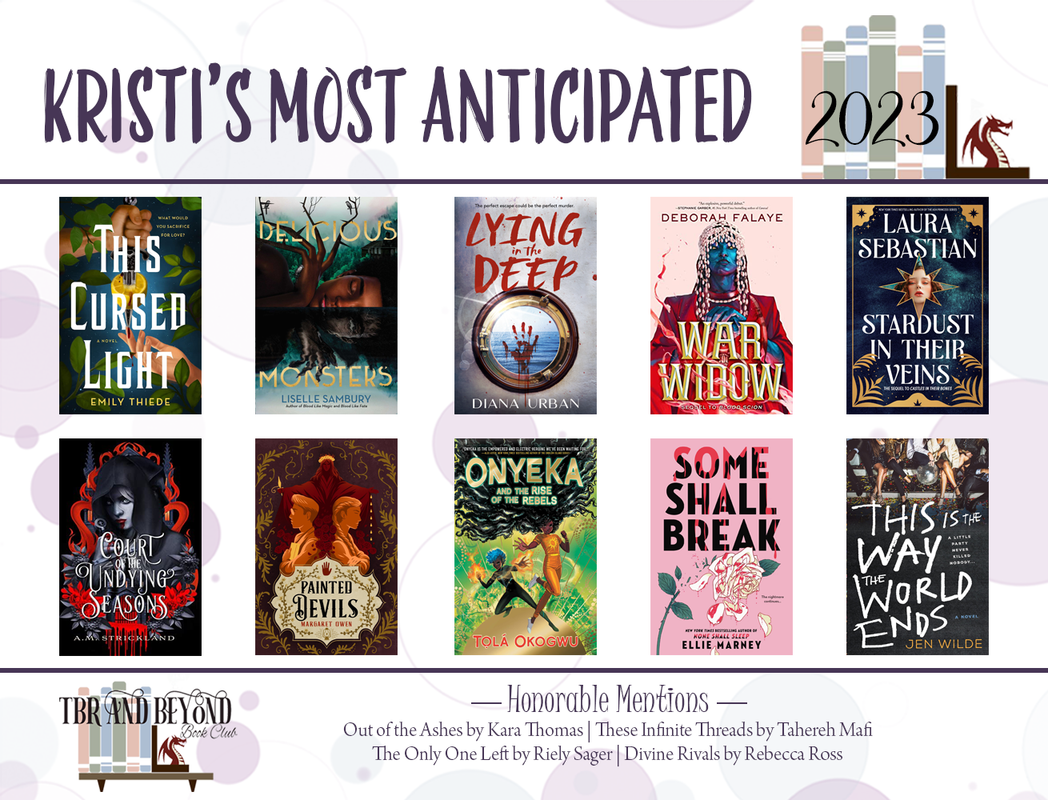 This Cursed Light
Delicious Monsters (ended up reading an arc and loved it)
Lying in the Deep
War Widow
Stardust in Their Veins (read an arc and loved it)
Court of the Undying Seasons
Painted Devils
Onyeka and the Rise of the Rebels
Some Shall Break
This is the Way the World Ends
Honorable Mentions:
Out of the Ashes
These Infinite Threads
The Only One Left
Divine Rivals
What books are you most looking forward to in 2023?  Are any of these on your TBR?