Top Ten Tuesday is hosted by That Artsy Reader Girl.   You can find each week's topic on her site.
This week's topic is books I hope Santa brings.
This was a hard list to make since most of what I want are preorders.  I'm sure I forgot some, but here's my ten.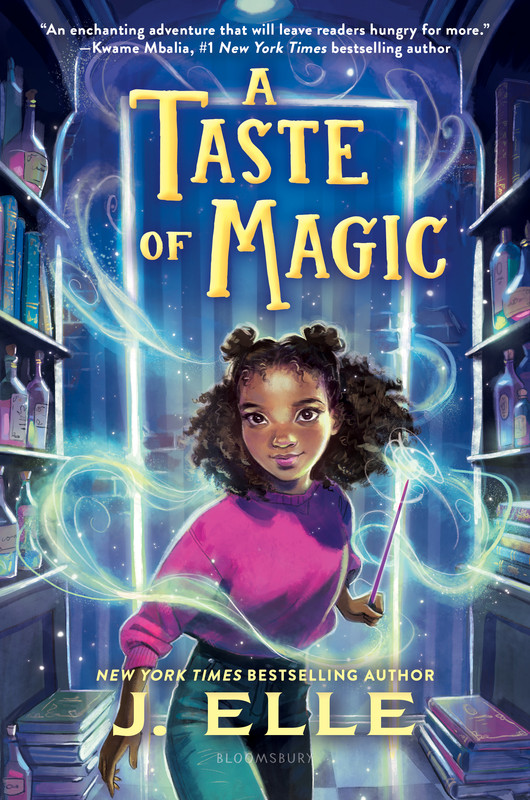 A Taste of Magic   (I've read this one)
NYT bestseller J. Elle makes her MG debut in the delightful story of a girl who bakes up a plan to save her inner-city magic school.
Twelve-year-old Kyana has just discovered she's a witch! This means classes every Saturday at Park Row Magic Academy, a learning center hidden in the back of the local beauty shop, and Kyana can't wait to learn spells to help out at home. The only downside is having to keep her magic a secret from her BFF, Nae. But when the magic school loses funding, the students must pay huge fees at the fancy school across town or lose their magic! Determined to help, Kyana enters a baking contest with a big cash prize. Will she be able to keep up her grades while preparing for the competition and without revealing her magic? What about when a taste of magic works its way into her cupcakes?
Exciting up-and-coming author J. Elle combines the perfect balance of real-world issues and magical mishaps to create real magic.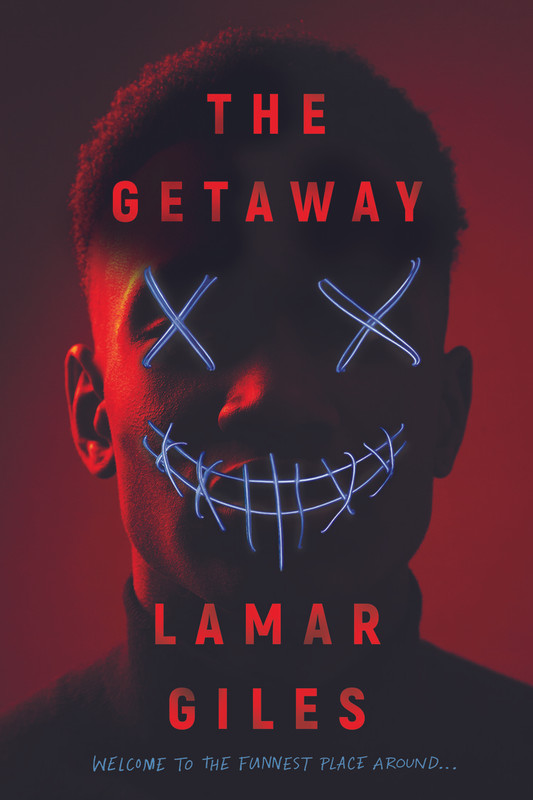 The Getaway
Jay is living his best life at Karloff Country, one of the world's most famous resorts. He's got his family, his crew, and an incredible after-school job at the property's main theme park. Life isn't so great for the rest of the world, but when people come here to vacation, it's to get away from all that.

As things outside get worse, trouble starts seeping into Karloff. First, Jay's friend Connie and her family disappear in the middle of the night and no one will talk about it. Then the richest and most powerful families start arriving, only… they aren't leaving. Unknown to the employees, the resort has been selling shares in an end-of-the-world oasis. The best of the best at the end of days. And in order to deliver the top-notch customer service the wealthy clientele paid for, the employees will be at their total beck and call.

Whether they like it or not.

Yet Karloff Country didn't count on Jay and his crew–and just how far they'll go to find out the truth and save themselves. But what's more dangerous: the monster you know in your home or the unknown nightmare outside the walls?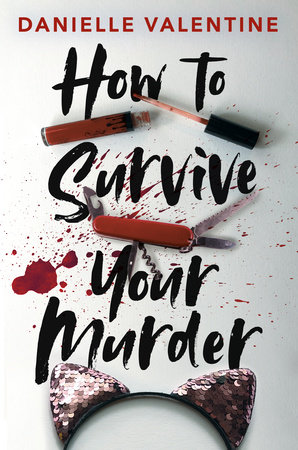 How To Survive Your Murder
Alice Lawrence is the sole witness in her sister's murder trial.

And in the year since Claire's death, Alice's life has completely fallen apart. Her parents have gotten divorced, she's moved into an apartment that smells like bologna, and she is being forced to face her sister's killer and a courtroom full of people who doubt what she saw in the corn maze a year prior.

Claire was an all-American girl, beautiful and bubbly, and a theater star. Alice was a nerd who dreamed of becoming a forensic pathologist and would rather stay at home to watch her favorite horror movies than party. Despite their differences, they were bonded by sisterhood and were each other's best friends.

Until Claire was taken away from her.

On the first day of the murder trial, as Alice prepares to give her testimony, she is knocked out by a Sidney Prescott look-alike in the courthouse bathroom. When she wakes up, it is Halloween morning a year earlier, the same day Claire was murdered. Alice has until midnight to save her sister and find the real killer before he claims another victim.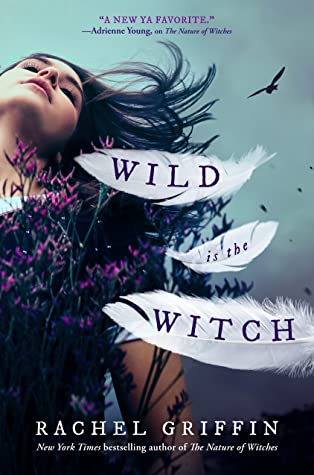 Wild is the Witch
When eighteen-year-old witch Iris Gray accidentally enacts a curse that could have dire consequences, she must team up with a boy who hates witches to make sure her magic isn't unleashed on the world.

Iris Gray knows witches aren't welcome in most towns. When she was forced to leave her last home, she left behind a father who was no longer willing to start over. And while the Witches' Council was lenient in their punishment, Iris knows they're keeping tabs on her. Now settled in Washington, Iris never lets anyone see who she really is; instead, she vents her frustrations by writing curses she never intends to cast. Otherwise, she spends her days at the wildlife refuge which would be the perfect job if not for Pike Alder, the witch-hating aspiring ornithologist who interns with them.

Iris concocts the perfect curse for Pike: one that will turn him into a witch. But just as she's about to dispel it, a bird swoops down and steals the curse before flying away. If the bird dies, the curse will be unleashed―and the bird is a powerful amplifier, and unleashing the curse would turn not just Pike, but everyone in the region, into a witch.

New witches have no idea how to control their magic and the consequences would be dire. And the Witches' Council does not look kindly on multiple offenses; if they found out, Iris could be stripped of her magic for good. Iris begs Pike to help her track the bird, and they set out on a trek through the Pacific Northwest looking for a single bird that could destroy everything.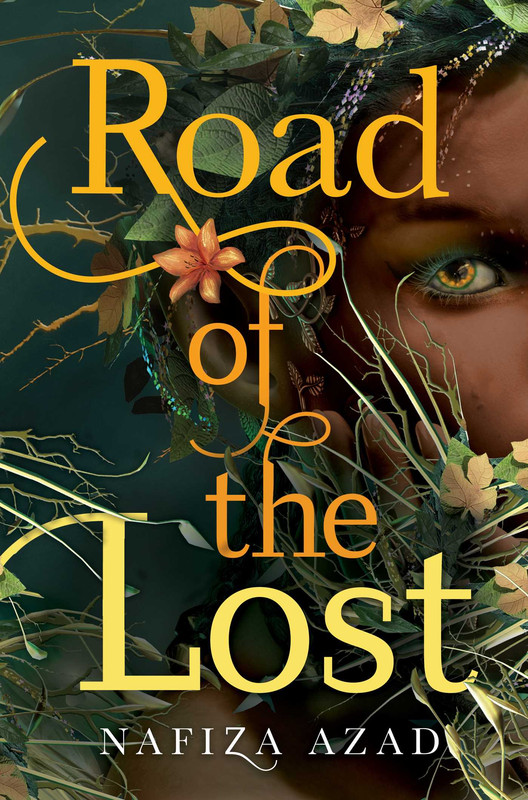 Road of the Lost
Perfect for fans of The Cruel Prince, this gorgeous young adult fantasy follows a girl who discovers she's spent her life under an enchantment hiding her true identity on her quest into the magical Otherworld to unlock her powers and discover her destiny.

Even the most powerful magic can't hide a secret forever.

Croi is a brownie, glamoured to be invisible to humans. Her life in the Wilde Forest is ordinary and her magic is weak—until the day that her guardian gives Croi a book about magick from the Otherworld, the world of the Higher Fae. Croi wakes the next morning with something pulling at her core, summoning her to the Otherworld. It's a spell she cannot control or break.

Forced to leave her home, Croi begins a journey full of surprises…and dangers. For Croi is not a brownie at all but another creature entirely, enchanted to forget her true heritage. As Croi ventures beyond the forest, her brownie glamour begins to shift and change. Who is she really, who is summoning her, and what do they want? Croi will need every ounce of her newfound magic and her courage as she travels a treacherous path to find her true self and the place in the Otherworld where she belongs.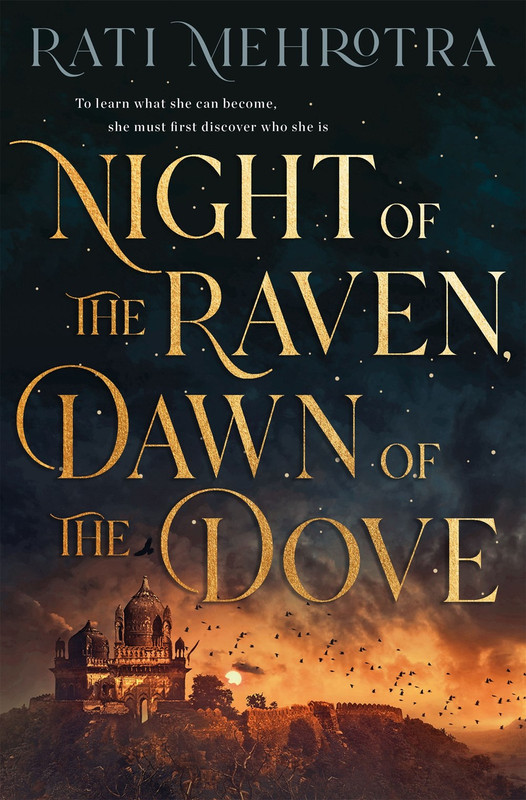 Night of the Raven, Dawn of the Dove
To learn what she can become, she must first discover who she is.

Katyani's role in the kingdom of Chandela has always been clear: becoming an advisor and protector of the crown prince, Ayan, when he ascends to the throne. Bound to the Queen of Chandela through a forbidden soul bond that saved her when she was a child, Katyani has grown up in the royal family and become the best guardswoman the Garuda has ever seen. But when a series of assassination attempts threatens the royals, Katyani is shipped off to the gurukul of the famous Acharya Mahavir as an escort to Ayan and his cousin, Bhairav, to protect them as they hone the skills needed to be the next leaders of the kingdom. Nothing could annoy Katyani more than being stuck in a monastic school in the middle of a forest, except her run-ins with Daksh, the Acharya's son, who can't stop going on about the rules and whose gaze makes her feel like he can see into her soul.

But when Katyani and the princes are hurriedly summoned back to Chandela before their training is complete, tragedy strikes and Katyani is torn from the only life she has ever known. Alone and betrayed in a land infested by monsters, Katyani must find answers from her past to save all she loves and forge her own destiny. Bonds can be broken, but debts must be repaid.
House of Hunger
WANTED – Bloodmaid of exceptional taste. Must have a keen proclivity for life's finer pleasures. Girls of weak will need not apply.

A young woman is drawn into the upper echelons of a society where blood is power, in this dark and enthralling gothic novel from the author of The Year of the Witching.

Marion Shaw has been raised in the slums, where want and deprivation is all she knows. Despite longing to leave the city and its miseries, she has no real hope of escape until the day she spots a peculiar listing in the newspaper, seeking a bloodmaid.

Though she knows little about the far north–where wealthy nobles live in luxury and drink the blood of those in their service–Marion applies to the position. In a matter of days, she finds herself the newest bloodmaid at the notorious House of Hunger. There, Marion is swept into a world of dark debauchery–and at the center of it all is her.

Countess Lisavet, who presides over this hedonistic court, is loved and feared in equal measure. She takes a special interest in Marion. Lisavet is magnetic, and Marion is eager to please her new mistress. But when her fellow bloodmaids begin to go missing in the night, Marion is thrust into a vicious game of cat and mouse. She'll need to learn the rules of her new home–and fast–or its halls will soon become her grave.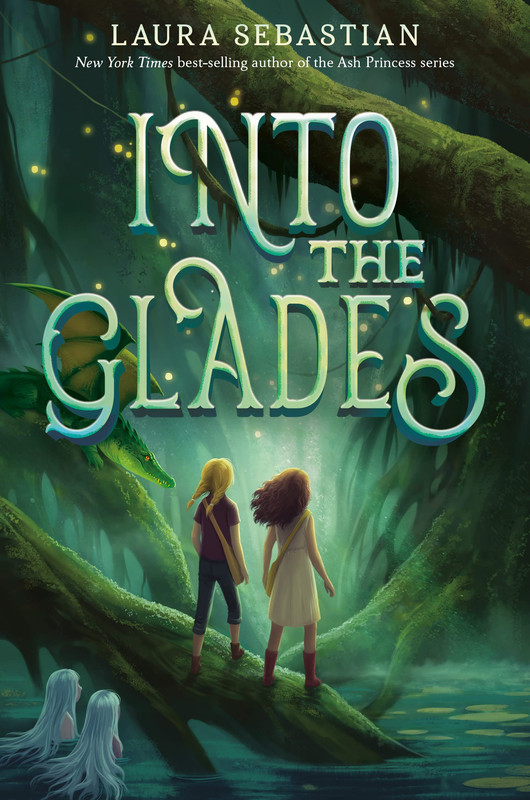 Into the Glades
A fantasy adventure about four friends who journey through a magical, Everglades-inspired swampland to break a curse tied to the death of a loved one.

Best friends Cordelia and Larkin have always called the Glades—a peaceful swamp full of magical creatures—home. But when Oziris, Cordelia's father and the leader of their village, dies unexpectedly, a dark curse sweeps over the land.

The girls know that the curse must be tied to Oziris's death, and they're determined to break its hold on their home and bring Oziris back to life. Together, Cordelia, Larkin, and their two little brothers set off into the wild Glades in search of an elusive and enigmatic witch who is rumored to have the power to reverse death.

The Glades are no longer a familiar and friendly place, though, and danger lurks around every corner. But on their journey, the children discover that the most difficult challenge isn't wild marsh-maids or bogilisks or dragon-gators—it's the grief threatening to consume them.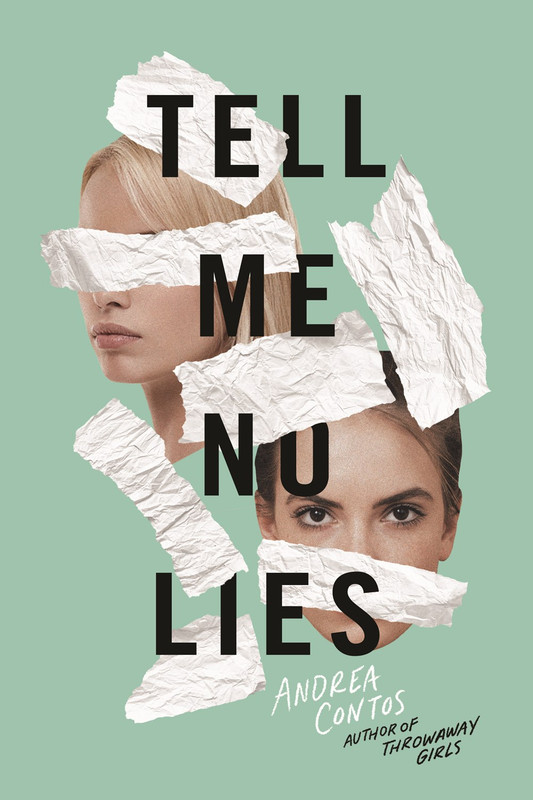 Tell Me No Lies
Riverdale meets Gone Girl in a shocking thriller about two sisters whose bond is tested when one girl's boyfriend goes missing… and her sister is the primary suspect.

Nora and Sophie Linden may be sisters, but they're not friends. Not since the party last month. Not since the night Sophie's boyfriend, Garrett, disappeared. Half the town thinks Garrett is dead, the other half believes he ran away, but Sophie knows something no one else does — Garrett left that party with Nora. And straight-A, Ivy-league-bound Nora had never been to a single party before that night.

Then Nora withdraws, barely coming home anymore, right when Sophie starts receiving messages from someone who claims to be Garrett, promising revenge — for what happened to him that night, and for the lies both girls told to the police about it.

With the sisters' futures — and lives — in jeopardy, they'll have to decide whether to trust each other again, or risk their secrets leading them to their graves.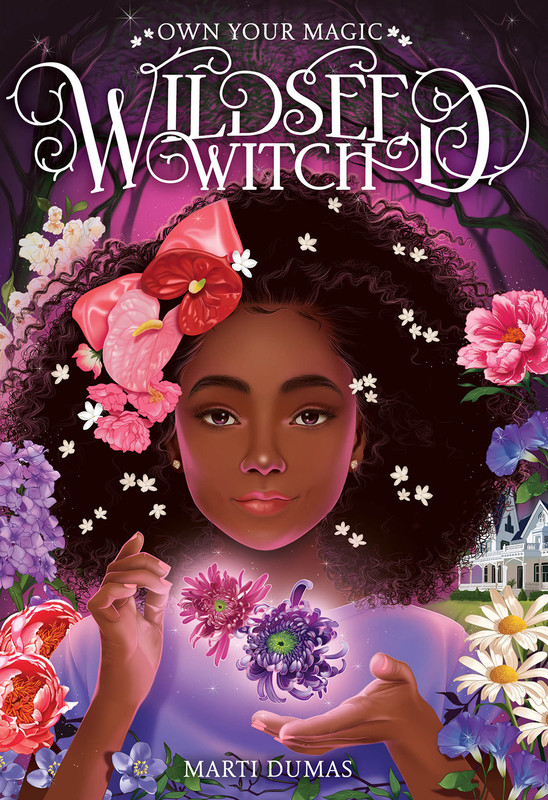 Hasani's post-seventh-grade summer to-do list is pretty simple: get a bigger following for her makeup YouTube channel and figure out how to get her parents back together. What she does NOT expect is that an emotional outburst will spark a latent magical ability in her. Or that the magic will be strong enough to attract the attention of witches. Or that before she can say #BlackGirlMagic, she'll be shipped off on a scholarship to a fancy finishing school for talented young ladies.

Les Belles Demoiselles is a literal charm school. Here, generations of young ladies from old-money witch families have learned to harness their magic, and alumnae grow to become some of the most powerful women across industries, including politicians, philanthropists, CEOs, entrepreneurs—and yes, even social media influencers. Needless to say, admission to the school is highly coveted, very exclusive . . . and Hasani sticks out like a weed in a rose bouquet.

While the other girls have always known they were destined to be witches, Hasani is a Wildseed––a stray witch from a family of non-witches, with no background knowledge, no way to control her magic, and a lot to catch up on. "Wildseed" may be an insult that the other girls throw at her, but Wildseeds are more powerful than they know. And Hasani will learn that there are ways to use magic and thrive that can never be taught in a classroom.
What books are you hoping to get from Santa?  Have you read any of these?