Top Ten Tuesday is hosted by That Artsy Reader Girl.   You can find each week's topic on her site. This week's topic is books on my winter TBR.  I wrote this list a couple weeks ago, so I've already read a few.  But I didn't want to change it, so I'm including them.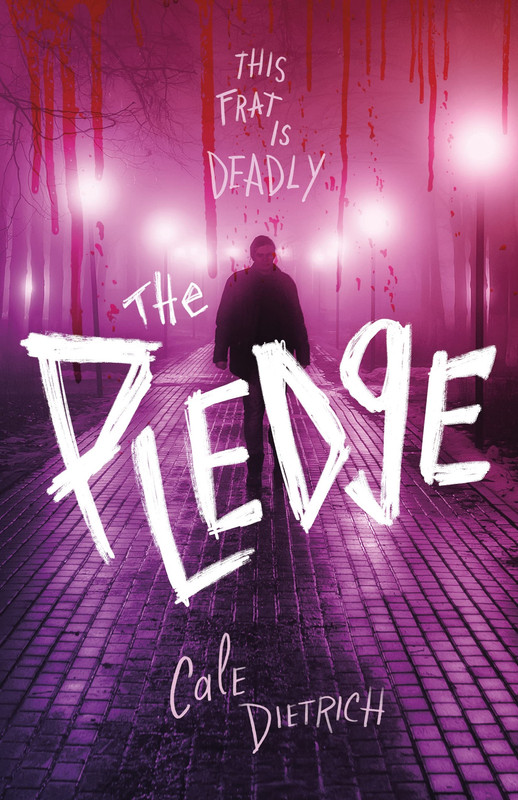 Scream meets Clown in a Cornfield in this young adult horror novel by bestselling author Cale Dietrich featuring a masked killer who targets frat boys.
Freshman Sam believes that joining a fraternity is the best way to form a friend group as he begins his college journey – and his best chance of moving on from his past. He is the survivor of a horrific, and world-famous, murder spree, where a masked killer hunted down Sam and his friends.
Sam had to do the unthinkable to survive that night, and it completely derailed his life. He sees college, and his new identity as a frat boy, as his best shot at living a life not defined by the killings. He starts to flirt with one of the brothers, who Sam finds is surprisingly accepting of Sam's past, and begins to think a fresh start truly is possible.
And then… one of his new frat brothers is found dead. A new masked murderer, one clearly inspired by the original, emerges, and starts stalking, and slaying, the frat boys of Munroe University. Now Sam will have to race against the clock to figure out who the new killer is – and why they are killing – before Sam loses his second chance – or the lives of any more of his friends.
Elements of horror, mystery, and a gay romance make this a story readers won't want to miss.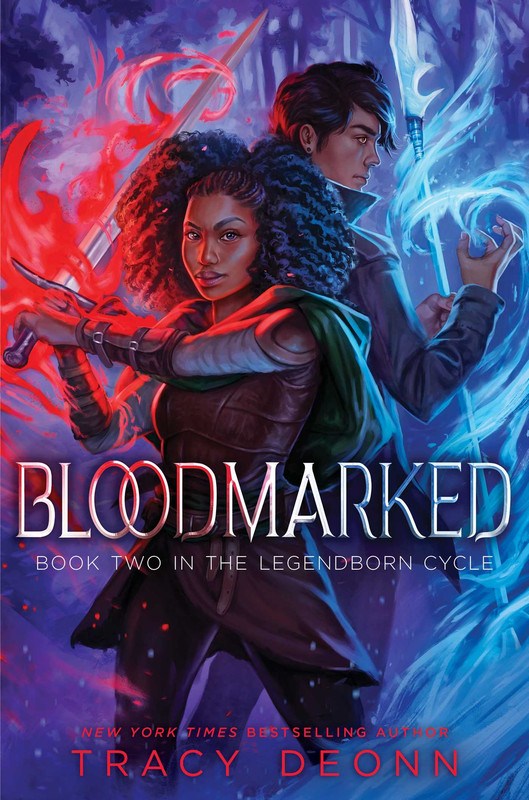 The shadows have risen, and the line is law.
All Bree wanted was to uncover the truth behind her mother's death. So she infiltrated the Legendborn Order, a secret society descended from King Arthur's knights—only to discover her own ancestral power. Now, Bree has become someone new:
A Medium. A Bloodcrafter. A Scion.
But the ancient war between demons and the Order is rising to a deadly peak. And Nick, the Legendborn boy Bree fell in love with, has been kidnapped.
Bree wants to fight, but the Regents who rule the Order won't let her. To them, she is an unknown girl with unheard-of power, and as the living anchor for the spell that preserves the Legendborn cycle, she must be protected.
When the Regents reveal they will do whatever it takes to hide the war, Bree and her friends must go on the run to rescue Nick themselves. But enemies are everywhere, Bree's powers are unpredictable and dangerous, and she can't escape her growing attraction to Selwyn, the mage sworn to protect Nick until death.
If Bree has any hope of saving herself and the people she loves, she must learn to control her powers from the ancestors who wielded them first—without losing herself in the process.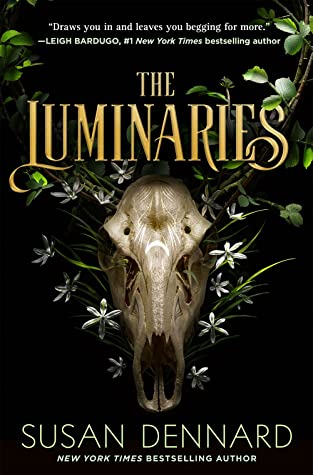 From Susan Dennard, the New York Times bestselling author of the Witchlands series, comes a haunting and high-octane contemporary fantasy, about the magic it takes to face your fears in a nightmare-filled forest, and the mettle required to face the secrets hiding in the dark corners of your own family.

An Instant New York Times Bestseller
A Barnes & Noble YA Book Club Pick
An Indigo Best Teen Book of 2022
A Junior Library Guild Pick
An Indie Next Pick
A Goodreads Most Anticipated YA Book
Hemlock Falls isn't like other towns. You won't find it on a map, your phone won't work here, and the forest outside town might just kill you.
Winnie Wednesday wants nothing more than to join the Luminaries, the ancient order that protects Winnie's town—and the rest of humanity—from the monsters and nightmares that rise in the forest of Hemlock Falls every night.
Ever since her father was exposed as a witch and a traitor, Winnie and her family have been shunned. But on her sixteenth birthday, she can take the deadly Luminary hunter trials and prove herself true and loyal—and restore her family's good name. Or die trying.
But in order to survive, Winnie enlists the help of the one person who can help her train: Jay Friday, resident bad boy and Winnie's ex-best friend. While Jay might be the most promising new hunter in Hemlock Falls, he also seems to know more about the nightmares of the forest than he should. Together, he and Winnie will discover a danger lurking in the forest no one in Hemlock Falls is prepared for.
Not all monsters can be slain, and not all nightmares are confined to the dark.
"You'll want to get lost in the world of The Luminaries again and again."—Leigh Bardugo, #1 New York Times bestselling author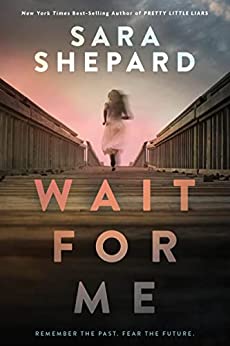 Drowning in déjà vu . . .
Who is Casey Rhodes? Is she a no-nonsense realist or a hopeless romantic? A just-getting-by scholarship student or a sometimes-Cinderella dating the cool, cultured heir to a media empire and New York City's most eligible? At seventeen years old and already in her sophomore year at NYU, Casey sheds disguises effortlessly. It's how she navigates school and avoids the second-guessing that's plagued her since she and her boyfriend Marcus got together. 
But then Casey starts hearing voices that terrify her so badly she flees to the remote beach town of Avon where she can sort through her thoughts and reset. But the voices only get more intense and are now accompanied by visions of places she's never been and people she's never met, like Jake who's lived in Avon his whole life. There's no way Casey could know him, yet she feels an immediate connection. And, crazier still: he feels it too. Together they search for answers, finding only questions—about their connection, Avon, Casey's memories . . . And whose voice is she hearing inside her head?
Adiba Jaigirdar, author of one of Time's Best YA books of all time, gives Titanic an Ocean's 8 makeover in a heist for a treasure aboard the infamous ship that sank in the Atlantic many years ago.
A thief. An artist. A acrobat. An actress. While Josefa, Emilie, Hinnah, and Violet seemingly don't have anything in common, they're united in one goal: stealing the Rubaiyat, a jewel-encrusted book aboard the RMS Titanic that just might be the golden ticket to solving their problems.
But careless mistakes, old grudges, and new romance threaten to jeopardize everything they've worked for and put them in incredible danger when tragedy strikes. While the odds of pulling off the heist are slim, the odds of survival are even slimmer . . .
Perfect for fans of Stalking Jack the Ripper and Girl in the Blue Coat, this high-seas heist from the author of The Henna Wars is an immersive story that makes readers forget one important detail— the ship sinks.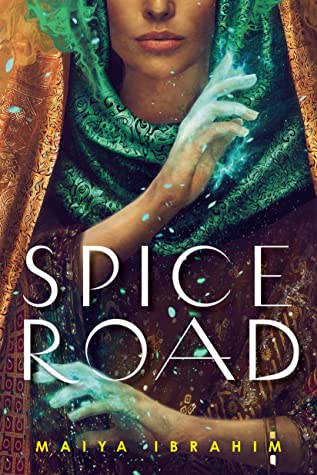 The first book in an epic fantasy series for fans of Sabaa Tahir, Hafsah Faizal and Elizabeth Lim, set in an Arabian-inspired land. Raised to protect her nation from the monsters lurking in the sands, seventeen-year-old Imani must fight to find her brother whose betrayal is now their greatest threat.
In the hidden desert city of Qalia, secret spice magic awakens affinities in those who drink the misra tea. With an affinity for iron, seventeen-year-old Imani wields a dagger like no other warrior, garnering her the reputation as the next greatest Shield for battling the dangerous djinn, ghouls, and other monsters that lurk in the sands beyond city limits.
Her reputation has been overshadowed, however, by her brother who tarnished the family name after he was discovered stealing their nation's coveted spice – a tell-tale sign of magical obsession. He disappeared soon after, believed to have died beyond the Forbidden Wastes, and leaving Imani reeling with both betrayal and grief.
But when Imani uncovers evidence her brother may be alive and spreading their nation's magic beyond the desert, she strikes a deal with the Council to find him and bring him back to Qalia before he can reveal the city's location. Accompanied by Qayn, a roguish but handsome djinni, and Taha, a powerful beastseer whose magical talents are matched only by his arrogance, they set out on their mission.
Imani will soon discover there are many secrets that lie beyond the Forbidden Wastes – and in her own heart – but will she find her brother before his betrayals endanger the fate of all of Qalia?
In this epic and action-packed fantasy, one young heroine navigates the treacherous road between protecting the ones you love and staying loyal to the place you call home.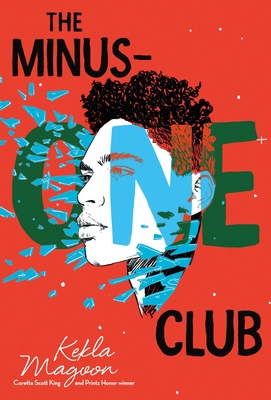 From the Coretta Scott King and Printz Honor-winning author of How It Went Down, Light It Up, and Revolution In Our Time comes a moving contemporary YA novel about the bonds between a group of teens whose lives have been upended by tragedy.
Fifteen-year-old Kermit Sanders knows grief and its all-encompassing shadows. After losing his beloved older sister in a tragic car accident, nothing quite punctures through the feelings of loss. Everywhere Kermit goes, he is reminded of her.
But then Kermit finds a mysterious invitation in his locker, signed anonymously with "-1." He has no idea what he's in for, but he shows up to find out. Dubbed the "Minus-One Club," a group of his schoolmates has banded together as a form of moral support. The members have just one thing in common—they have all suffered the tragic loss of someone they loved.
The usual dividing lines between high school classes and cliques don't apply inside the Minus-One Club, and Kermit's secret crush, the handsome and happy-go-lucky Matt (and only out gay student at school), is also a part of the group. Slowly, Matt's positive headstrong approach to life helps relieve Kermit of his constant despair.
But as Kermit grows closer to Matt, the light of his new life begins to show the cracks beneath the surface. When Matt puts himself in danger by avoiding his feelings, Kermit must find the strength to not only lift himself back up but to help the rest of the group from falling apart.
"This evocative exploration of grief, sexual identity, and personal spirituality will be a boon to any teen grappling with these issues." –Horn Book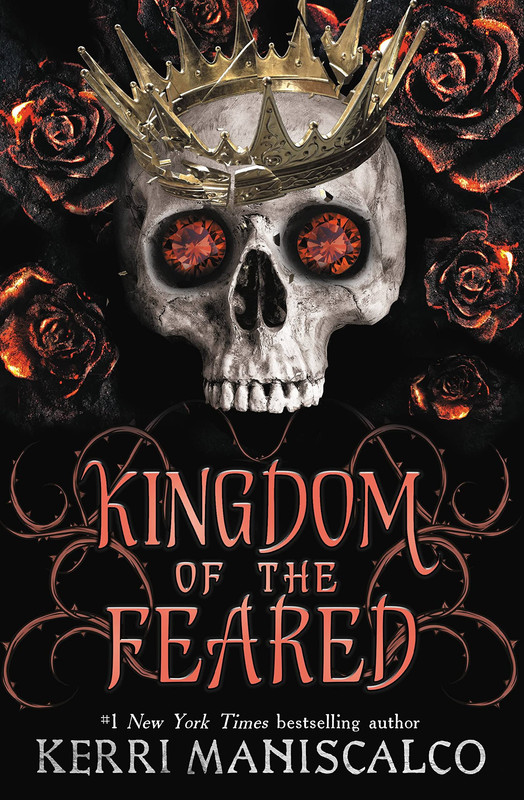 Emilia is reeling from the shocking discovery that her twin sister, Vittoria, is alive. But before she faces the demons of her past, Emilia yearns to claim her king, the seductive Prince of Wrath, in the flesh. Emilia doesn't simply desire his body, she wants his heart and soul—but that's something the enigmatic demon can't promise her.
When a high-ranking member of House Greed is assassinated, Emilia and Wrath are drawn to the rival demon court. Damning evidence points to Vittoria as the murderer and she's quickly declared an enemy of the Seven Circles. Despite her betrayal, Emilia will do anything to solve this new mystery and find out who her sister really is.
Together Emilia and Wrath play a sin-fueled game of deception as they work to stop the unrest that's brewing between witches, demons, shape-shifters and the most treacherous foes of all: the Feared.
Emilia was warned that when it came to the Wicked nothing was as it seemed. But, have the true villains been much closer all along? When the truth is finally revealed, it just might end up costing Emilia her heart.
Two curses.
One prophecy.
A reckoning all have feared.
And a love more powerful than fate. All hail the king and queen of Hell.
From the #1 New York Times bestselling author of the Stalking the Jack the Ripper series comes the steamy conclusion to Kingdom of the Wicked trilogy.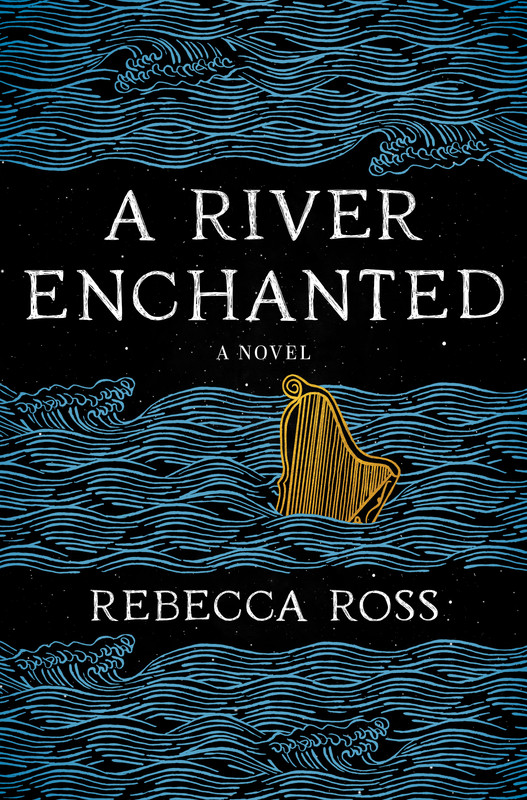 House of Earth and Blood meets The Witch's Heart in Rebecca Ross's brilliant first adult fantasy, set on the magical isle of Cadence where two childhood enemies must team up to discover why girls are going missing from their clan.
Jack Tamerlaine hasn't set foot on Cadence in ten long years, content to study music at the mainland university. But when young girls start disappearing from the isle, Jack is summoned home to help find them. Enchantments run deep on Cadence: gossip is carried by the wind; plaid shawls can be as strong as armor; and the smallest cut of a knife can instill fathomless fear. The capricious spirits that rule the isle by fire, water, earth, and wind find mirth in the lives of the humans who call the land home. Adaira, heiress of the east and Jack's childhood enemy, knows the spirits only answer to a bard's music, and she hopes Jack can draw them forth by song, enticing them to return the missing girls.
As Jack and Adaira reluctantly work together, they find they make better allies than rivals as their partnership turns into something more. But with each passing song, it becomes apparent the trouble with the spirits is far more sinister than they first expected, and an older, darker secret about Cadence lurks beneath the surface, threatening to undo them all.
With unforgettable characters, a fast-paced plot, and compelling world building, A River Enchanted is a stirring story of duty, love, and the power of true partnership, and marks Rebecca Ross's brilliant entry on the adult fantasy stage.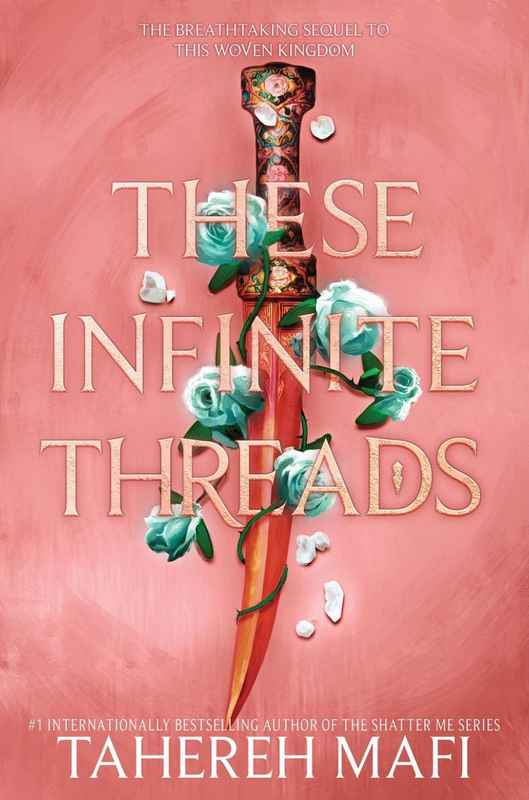 The second book in an epic, romantic fantasy trilogy based on Persian folklore, which #1 New York Times bestselling author Cassandra Clare called "exquisitely crafted," by bestselling and National Book Award–nominated author Tahereh Mafi.
Alizeh is the heir to the Jinn throne and fulfills a long-foretold prophecy of a Jinn sovereign destined to free her people from the half-lives they've been forced to live under the rule of humans.
Kamran is the heir to the human throne, and he's being pressured to marry before he becomes king. When he falls in love with Alizeh and subsequently learns her true identity, he must question everything he's been taught about Jinn and their future in his kingdom.
These Infinite Threads picks up at the explosive cliff-hanger ending of the New York Times bestselling novel This Woven Kingdom, and is perfect for fans of Leigh Bardugo, Tomi Adeyemi, and Sabaa Tahir.
What books are you reading this winter?  Have you read any of these?