Can't Wait Wednesday/Waiting on Wednesday is hosted by Wishful Endings and was previously hosted by Breaking the Spine.   It was created to show off a future release that you are excited for.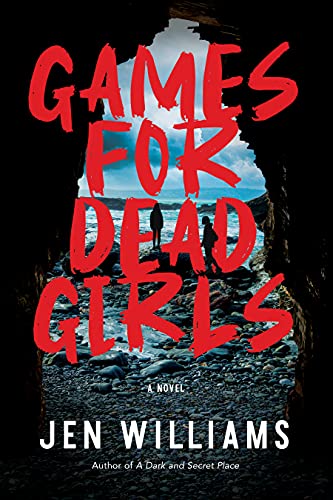 Games for Dead Girls by Jen Williams
In the vein of Jennifer Hillier and Lisa Jewell, Jen Williams melds grisly urban legends and macabre secrets in a haunting and propulsive read that will linger long after the last page.
When Charlie was eleven, she created a monster…
In the seaside town of Hithechurch, England, eleven-year-old Charlotte meets Emily, a clever and secretive girl her own age with a dark family history. In an attempt to get rid of Emily's abusive father, Charlie and Emily perform a ritual to try and summon the spirit of a Hithechurch girl of urban legend—named Stitch Face Sue by Charlie—who was killed by pirates and supposedly haunts the town in a quest for revenge. When it appears that the macabre game they've invented is working, Emily becomes obsessed with Stitch Face Sue, and ropes in another girl—but the game goes tragically wrong when the new girl is killed. Charlie and Emily are caught trying to hide the body, and both are carted away to institutions.
Past meets present when Charlie returns to Hithechurch as an adult to research a book on the folklore of the area, but is drawn into the cases of several girls who have mysteriously vanished. And she has other motives for coming back as well. Emily has published a bestselling memoir on the fateful incident from their childhoods, one that lays the blame squarely at Charlie's feet. Outraged, Charlie scours the town for evidence to back up her side of the story—and in doing so exposes an older, even darker tale.
Charlie is set on discovering the truth about the girls' disappearances, but someone is watching, and her own past is nipping at her heels. In a town haunted by tragic disappearances and unrelenting urban legends, Charlie's determination for truth is laced with secrets buried deep in Hithechurch's past.
Expected publication April 18, 2023
Is this one on your TBR yet?