Goodreads Monday was hosted by Lauren's Page Turners.   It's now hosted by Budget Tales Book Blog.  All you have to do is show off a book from your TBR that you're looking forward to reading.
It's getting hard to remember which ones I've done already, so I'm sorry if you see a book pop up on these more than once.  It will happen.  Probably a lot.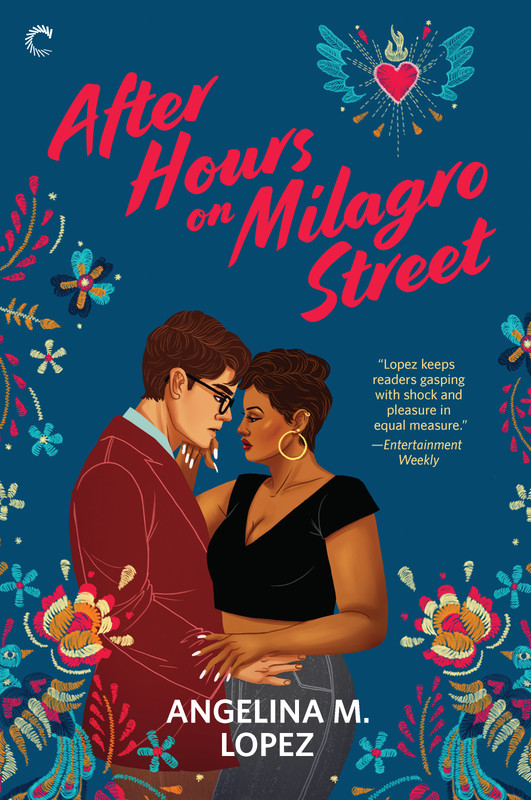 After Hours on Milagro Street by Angelina M. Lopez
Guapo pobrecito her grandmother calls him. The "poor handsome man."
Professor Jeremiah Post, the poor handsome man, is in fact standing in the way of Alejandra "Alex" Torres turning Loretta's, her grandmother's bar, into a viable business. The hot brainiac who sleeps in one of the upstairs tenant rooms already has all of her Mexican American family's admiration; she won't let him have the bar and building she needs to resurrect her career, too.
Alex blowing into town has rocked Jeremiah to his mild-mannered core, but the large, boisterous Torres clan is everything he never had. He doesn't believe Alex has the best interest of her family, their community or the bar's legacy in mind. To protect all three, he'll stand up to the tough and tattooed bartender with whom he now shares a bedroom wall—and resist the insta-lust they both feel.
But when an old enemy threatens Loretta's and the surrounding neighborhood, Alex and Jeremiah must combine forces. It will take her might and his mind to save the home they both desperately need.
Have you read this yet?  Is it on your TBR?