I am thrilled to be hosting a spot on the THE DO-OVER by Lynn Painter Blog Tour hosted by Rockstar Book Tours. Check out my post and make sure to enter the giveaway! 
About The Book:
Title: THE DO-OVER
Author: Lynn Painter
Pub. Date: November 15, 2022
Publisher: Simon & Schuster Books for Young Readers
Formats: Hardcover, eBook, Audiobook
Pages: 304
Find it: Goodreads, Amazon, Kindle, Audible, B&N, iBooks, Kobo, TBD, Bookshop.org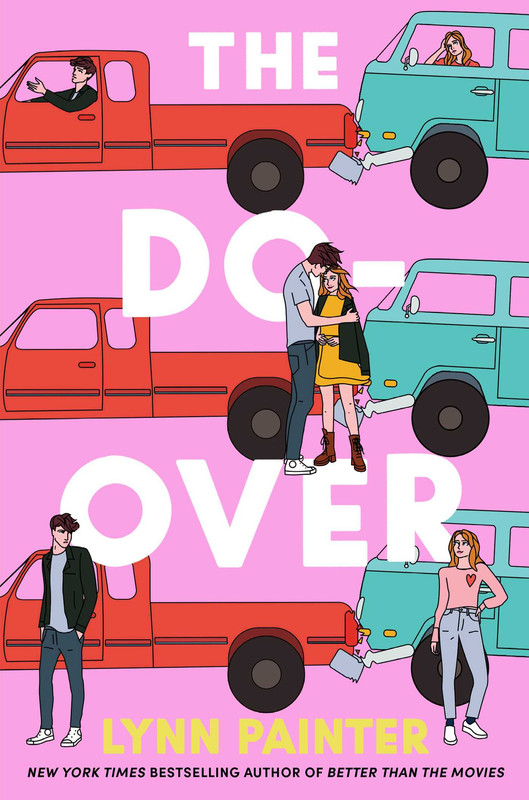 In this riotous young adult romp for fans of Recommended for You and A Cuban Girl's Guide to Tea and Tomorrow, a teen girl has the worst Valentine's Day ever—only to relive it over and over again.

After living through a dumpster fire of a Valentine's Day, Emilie Hornby escapes to her grandmother's house for some comfort and a consolation pint of Ben & Jerry's. She passes out on the couch, but when she wakes up, she's back home in her own bed—and it's Valentine's Day all over again. And the next day? Another nightmare V-Day.

Emilie is stuck in some sort of time loop nightmare that she can't wake up from as she re-watches her boyfriend, Josh, cheat on her day after day. In addition to Josh's recurring infidelity, Emilie can't get away from the enigmatic Nick, who she keeps running into—sometimes literally—in unfortunate ways.

How many days can one girl passively watch her life go up in flames? And when something good starts to come out of these terrible days, what happens when the universe stops doling out do-overs?
Reviews:
"Painter plucks readers' every heartstring, from writing a sweet love story between two teens with very different views on romance to honestly depicting how Emilie's parents' messy divorce has impacted her feelings of self-worth. Italicized confessions at the beginnings of various chapters prove there is a playful side to Emilie that is further brought out by Nick, whose constant teasing leads to flirty banter…unequivocally hilarious and delightful." — Kirkus Reviews

"Throughout, Emilie struggles to navigate her parents' acrimonious divorce, and the resulting financial precarity and blow to her self-worth. By combining these personal trials with a lighthearted love story, Painter delivers a thoughtfully elevated romantic jaunt." — Publishers Weekly
I loved this.
Emilie is a pretty strict girl. She has a great GPA, planners, and lists. Her boyfriend Josh is perfect on paper. She watched her parents fight all the time before they got divorced, so she made a list of things that her perfect boyfriend should be. She wakes up on Valentine's Day determined to tell him that she loved him. It was their three month anniversary. Her perfect day wasn't so perfect. It was actually terrible. She got into an accident and hit Nick's car. He's her chemistry partner and acted like he didn't know who she was. Her summer program was taken from her. And she sees Josh kissing another girl. When she gets home, her dad tells her something that makes things even worse. Emilie goes to her grandma's house to sleep. When she wakes up, she's in her own room. It confuses her because she doesn't remember leaving her grandma's house. Then she finds out that it's February 14th. Again. She freaks out as things happen the same way. The next day ends up being the 14th again. She's reliving this terrible day over and over again. Emilie decides that she needs to change what happens that day to end it. Since she knows she'll wake up on the 14th, Emilie decides to have a day with no consequences. She does things that she normally wouldn't do. And that included breaking up with Josh (very publicly) and spending the day in the city with Nick. Emilie starts to realize that she likes the new Emilie. She's not as uptight and doesn't follow the rules to be perfect.
I loved all the characters in the book. Or at least most of them. Emilie's friends were amazing and I'd love a book for them too. I adored Nick. The last day was pretty perfect and I always enjoy a good love story.
I gave this book 5 stars.
Thank you to the publisher for sending me a finished copy for review.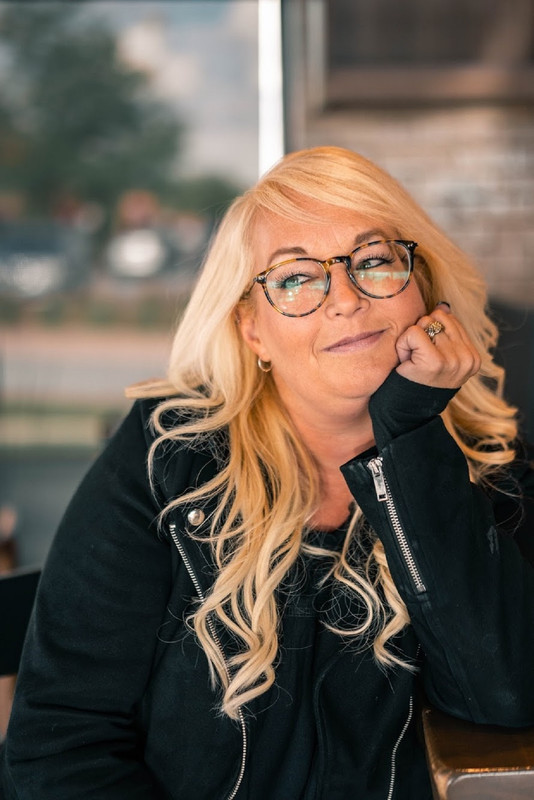 Lynn Painter is a New York Times and USA Today Bestselling Author who writes romantic comedies for both teens and adults. She lives in Nebraska with her husband and pack of wild children, and when she isn't reading or writing, odds are good she's guzzling energy drinks and watching rom-coms. 
Subscribe to Lynn's Newsletter! 
Website | Twitter | Facebook | Instagram | Goodreads | Amazon | BookBub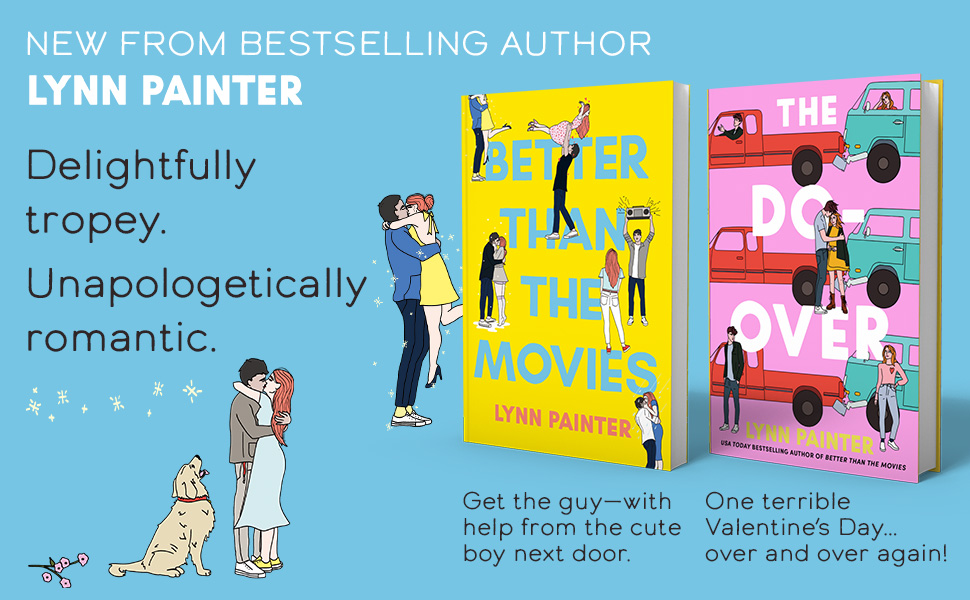 1 winner will receive a finished copy of THE DO-OVER, US Only.
Ends December 6th, midnight EST.
Follow The Tour:
Week One:
| | | |
| --- | --- | --- |
| 11/7/2022 | | Excerpt |
| 11/8/2022 | | Excerpt |
| 11/9/2022 | | Excerpt |
| 11/10/2022 | | IG Review |
| 11/11/2022 | | Review  |
| 11/12/2022 | | IG Review |
Week Two:
| | | |
| --- | --- | --- |
| 11/13/2022 | | IG Review/TikTok Post |
| 11/14/2022 | | IG Review |
| 11/15/2022 | | TikTok Review/IG Post |
| 11/16/2022 | | Review/IG Post |
| 11/17/2022 | | IG Review |
| 11/18/2022 | | Review/IG Post |
| 11/19/2022 | | IG Review |
Week Three:
| | | |
| --- | --- | --- |
| 11/20/2022 | | Review |
| 11/21/2022 | | Review/IG Post |
| 11/22/2022 | | IG Review |
| 11/23/2022 | | IG Review |
| 11/24/2022 | | Review/IG Post |
| 11/25/2022 | | IG Review/LFL Drop Pic |
| 11/26/2022 | | Review/IG Post |
Week Four:
| | | |
| --- | --- | --- |
| 11/27/2022 | | Review |
| 11/28/2022 | | Review/IG Post |
| 11/29/2022 | | TikTok Review/IG Post |
| 11/30/2022 | | Review |
| 12/1/2022 | | Review/IG Post |
| 12/2/2022 | | Review/IG Post |