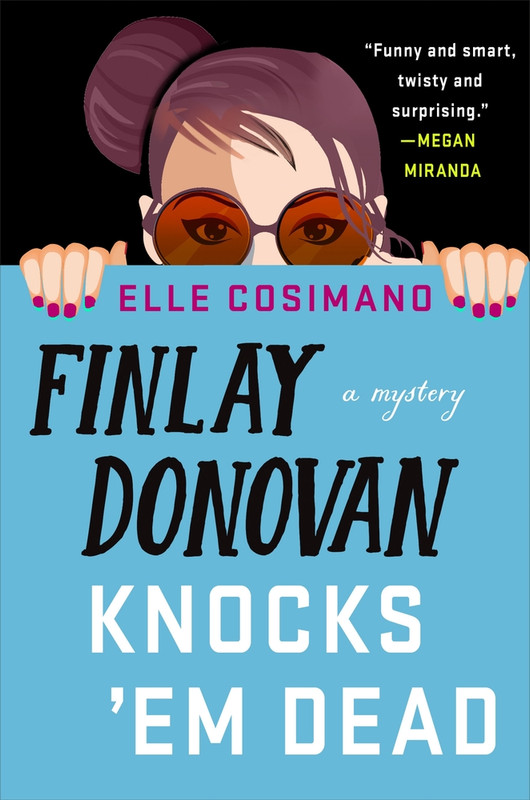 Finlay Donovan Knocks 'Em Dead by Elle Cosimano
Finlay Donovan is―once again―struggling to finish her next novel and keep her head above water as a single mother of two. On the bright side, she has her live-in nanny and confidant Vero to rely on, and the only dead body she's dealt with lately is that of her daughter's pet goldfish.
On the not-so-bright side, someone out there wants her ex-husband, Steven, out of the picture. Permanently. Whatever else Steven may be, he's a good father, but saving him will send her down a rabbit hole of hit-women disguised as soccer moms, and a little bit more involvement with the Russian mob than she'd like.
Meanwhile, Vero's keeping secrets, and Detective Nick Anthony seems determined to get back into her life. He may be a hot cop, but Finlay's first priority is preventing her family from sleeping with the fishes… and if that means bending a few laws then so be it.
With her next book's deadline looming and an ex-husband to keep alive, Finlay is quickly coming to the end of her rope. She can only hope there isn't a noose at the end of it…
From Edgar-Award nominee Elle Cosimano, comes Finlay Donovan Knocks 'Em Dead―the hilarious and heart-pounding follow-up to Finlay Donovan is Killing It.
This is a book two, so there will be spoilers from book one below.
At the end of the first book, we found out that someone put a hit out on Steven and was offering $100K. There was this women's website that looked innocent, but this is where women looked for people to help them get rid of someone. Finlay and Vero search the site while at the library. They set up a fake account. Once someone seemed like they were taking the job, Finlay and Vero needed to say they would do the job too. Then they just had to figure out who was behind it. It sent them all over the place with a young informant, Irina, Feliks, Theresa, Aimee, and a lot of others. Finlay tries to warn Steven that someone is trying to kill him, but he doesn't believe her. She tries to keep the kids from staying with him fearing that the killer could show up. Multiple things happened to Steven, but he still thought Finlay was lying and playing games. During this time, Julian goes on spring break and Finlay doesn't hear from him. But Nick keeps showing up and they end up doing some work together. Maybe it could be more. The second book is due, so luckily all these things happened that Finlay could write about just like she did with the first book.
I gave this book 5 stars.
Have you started this series?