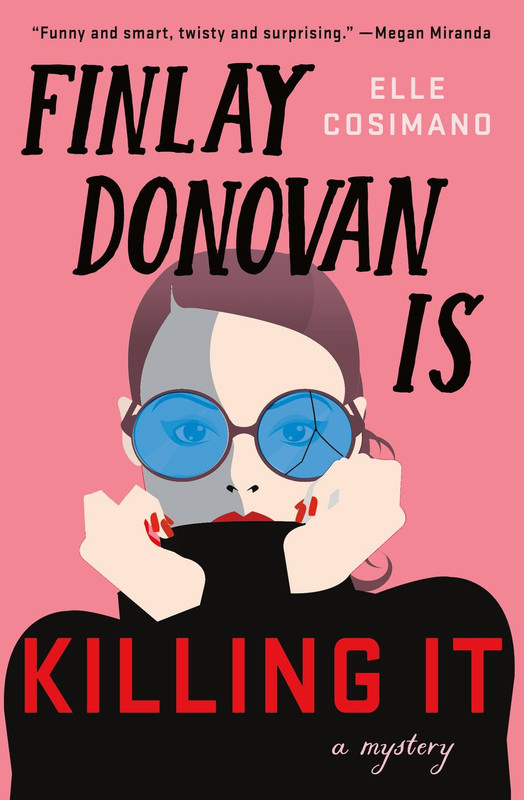 Finlay Donovan Is Killing It by Elle Cosimano
"Getting the job done" for one single mom takes on a whole new meaning in Finlay Donovan is Killing It.
Finlay Donovan is killing it…except, she's really not. A stressed-out single mom of two and struggling novelist, Finlay's life is in chaos: The new book she promised her literary agent isn't written; her ex-husband fired the nanny without telling her; and this morning she had to send her four-year-old to school with hair duct-taped to her head after an incident with scissors.
When Finlay is overheard discussing the plot of her new suspense novel with her agent over lunch, she's mistaken for a contract killer and inadvertently accepts an offer to dispose of a problem husband in order to make ends meet. She soon discovers that crime in real life is a lot more difficult than its fictional counterpart, as she becomes tangled in a real-life murder investigation.
Fast-paced, deliciously witty, and wholeheartedly authentic in depicting the frustrations and triumphs of motherhood in all its messiness, hilarity, and heartfelt moments, Finlay Donovan Is Killing It is the first in a brilliant new series from award-winning Elle Cosimano.
This was so much fun! I'm glad I finally picked it up.
Finlay has two children. Her ex husband cheater on her with their realtor and he's now engaged to her. The bills are piling up. Finlay has no money and her ex wants full custody of the children. When the nanny didn't show up, Finlay called Steven and found out that he fired Vero without telling her. She needs to meet her book agent and she's running late. The small advance she got is already gone and she has no book ready. Or really even started. Her agent is trying to get her a little extra time, but she has to send in something soon. When the agent left Panera, there was a woman that overheard the conversation. Instead of thinking it was a book, the woman thought Finlay was a hit woman. She wanted to hire her to kill her husband for her. Finlay says no, but decides to see what this husband was really like. Could he be that bad? Things start to go down from here. I won't get into the plot, but Finlay is worried about police showing up at her house and arresting her.
I gave this book 5 stars.
Have you read this yet?  Is it on your TBR?