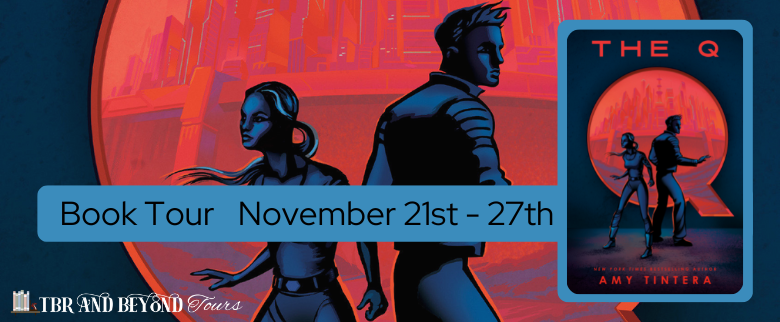 Welcome to my stop on the blog tour for Q by Amy Tintera.  This tour is being hosted by TBR and Beyond Tours.
The Q by Amy Tintera
Genre: Young Adult Science Fiction
Publishing Date: November 8, 2022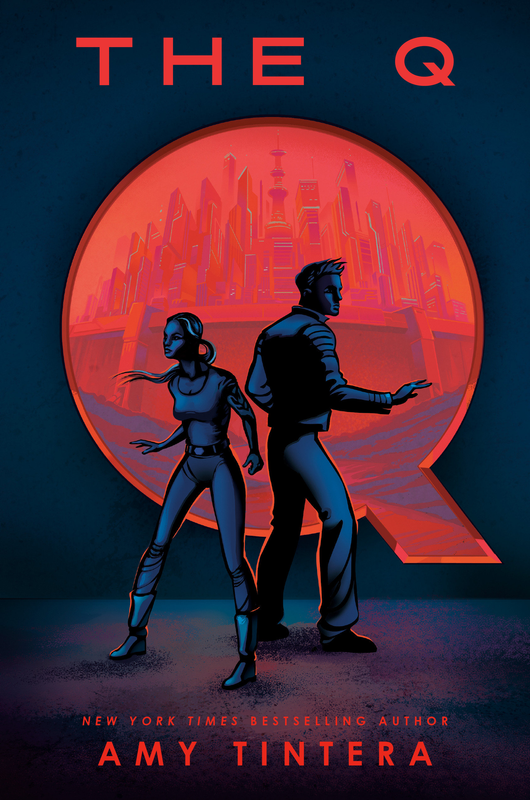 In this action-packed adventure from a New York Times bestselling author, two teenagers from opposite worlds must fight their way through a vast walled quarantine zone in a dystopian America toward their only chance for survival.
Seventeen-year-old Maisie Rojas has spent her entire life in the Q—a post-pandemic quarantine zone that was once Austin, Texas. Born and raised behind the high security walls that sealed their fate, she's now a trusted lieutenant for one of the territory's controlling families.
Lennon Pierce, the charismatic son of a US presidential candidate, has just been kidnapped by his father's enemies and dropped out of a plane into the Q with nothing but a parachute strapped to his back. Lennon is given a temporary antidote to the disease and crucial intel for his father, but Maisie must get him out of the zone within forty-eight hours–or he will be permanently infected and forced to remain.
With unrest brewing both inside and outside the Q, reaching the exit is a daunting and dangerous task. But if Maisie and Lennon fail, it could mean disaster for the entire quarantine zone and its inhabitants—and could cost Lennon his life.
Strap in for breakneck action and compelling characters in this timely, nonstop thriller. 
Book Links:
Goodreads: https://www.goodreads.com/book/show/57604341-the-q 
Amazon: https://www.amazon.com/gp/product/B09RPCKQZX/ 
Barnes & Noble: https://www.barnesandnoble.com/w/the-q-amy-tintera/1140956709 
Book Depository: https://www.bookdepository.com/Q-Amy-Tintera/9780593644232 
Indigo: https://www.chapters.indigo.ca/en-ca/books/the-q/9780593486177-item.html 
IndieBound: https://www.indiebound.org/book/9780593486177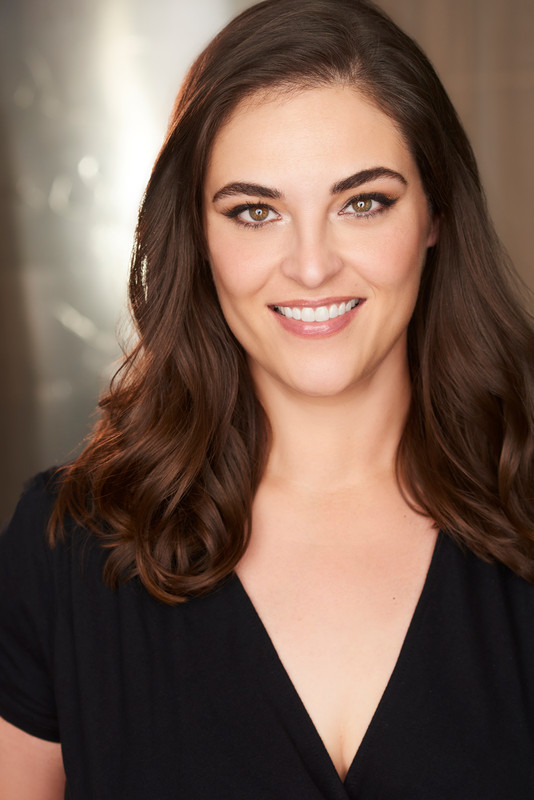 Amy Tintera is the NYT bestselling author of thrilling novels for readers of all ages. Her books include the Reboot and Ruined series, and All These Monsters, a YALSA Best Fiction for Young Adults selection. Her novels have been translated into 16 languages and sold into more than 20 territories. 
She earned degrees in journalism and film and worked in Hollywood before becoming an author. Raised in Austin, Texas, she frequently sets her novels in the Lone Star state, but she now lives in Los Angeles, where there's far less humidity, but not nearly enough Tex-Mex. 
Her next book, The Q, will be out November 8, 2022 from Penguin Random House. Her adult debut, Listen for the Lie, will be published in early 2024 by Holt/Macmillan.
Author Links:
Website: https://www.amytintera.com/ 
Twitter: https://twitter.com/amytintera 
Instagram: https://www.instagram.com/amytintera/ 
Goodreads: https://www.goodreads.com/author/show/5768611.Amy_Tintera 
Facebook: https://www.facebook.com/amytinterabooks 
Follow The Tour:
November 21st
The Reading Raccoon – Review
Brinns Books – Review, Favorite Quotes
Kait Plus Books – Promotional Post
November 22nd
Charli's Book Box – Promotional Post
The Book View – Review
November 23rd
Book-Keeping – Review
Confessions of a YA Reader – Promotional Post
November 24th
The Book Dutchesses – Promotional Post
Modest Hiccup – Review & Mood Board
Avni Reads – Review
November 25th
Rae's Reading Lounge – Review & Favorite Quotes
The Momma Spot – Review
November 26th
Stuck in Fiction – Promotional Post
Mallory Books – Review & Annotation Art
November 27th
bookloversbookreviews – Promotional Post
Forthenovellovers – Review
This Soul's Devouring Words – Review
Instagram:
November 21st
writingrosereads – Promotional Post
thereadingracoon – Blogger's Choice
brinnsbooks – Blogger's Choice
November 22nd
tbrandbeyond – Promotional Post
thebookviewblog – Blogger's Choice
November 23rd
hoardingbooks.herdingcats – Review & Favorite Quotes
hollymbryan – Blogger's Choice
November 24th
ninebookishlives – Promotional Post
freadomlibrary – Review
modesthiccup – Blogger's Choice
avnireads – Blogger's Choice
November 25th
jacleomik33 – Review
BookDragonsTBR – Blogger's Choice
November 26th
dreaminginpages – Promotional Post
bookdreamr – Blogger's Choice
November 27th
onemused – Review
bookloversbookreviews – Blogger's Choice
anjalisdevouringwords – Blogger's Choice