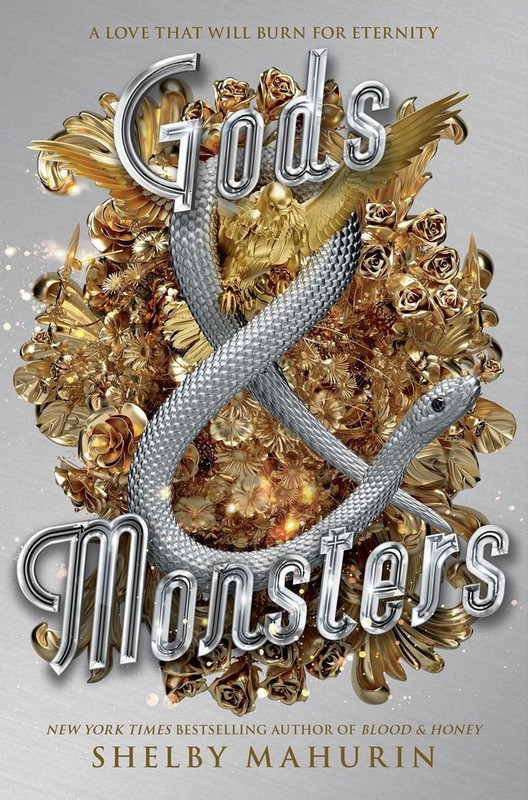 Gods & Monsters by Shelby Mahurin
The spellbinding conclusion to the New York Times and IndieBound bestselling trilogy Serpent & Dove. This stunning fantasy take on French witches and forbidden love is perfect for fans of Sarah J. Maas.
Evil always seeks a foothold. We must not give it one.
After a heartbreaking loss, Lou, Reid, Beau, and Coco are bent on vengeance more than ever before—and none more so than Lou.
But this is no longer the Lou they thought they knew. No longer the Lou that captured a chasseur's heart. A darkness has settled over her, and this time it will take more than love to drive it out.
This is book three of a trilogy, so there will be spoilers below.
I finally read this! I think the size of it kept making me put it off, but it shouldn't have. I still read it in three days. I love this series. I know quite a few people hated book two. It wasn't my favorite, but I still loved it. I'm kind of sad now that I don't get to be with these characters anymore.
Lou hasn't been Lou and no one knows how to get through to her. Ansel's death affected everyone differently. Coco is struggling along with Lou. Reid and Beau try to help, but the grief is there. And it's changing everything. Lou is even more determined to kill her mother, but they need help from all kinds of supernaturals to help them. They know they can't do it alone. I don't want to get into the plot at all, but I love the addition of Celie in this one. She definitely became a favorite along with Beau. The group is wanted and they need to hide while still searching for help. They know that getting caught means death.
I gave this book 5 stars.
Have you started this series yet?  Have you read this one?