Can't Wait Wednesday/Waiting on Wednesday is hosted by Wishful Endings and was previously hosted by Breaking the Spine.   It was created to show off a future release that you are excited for.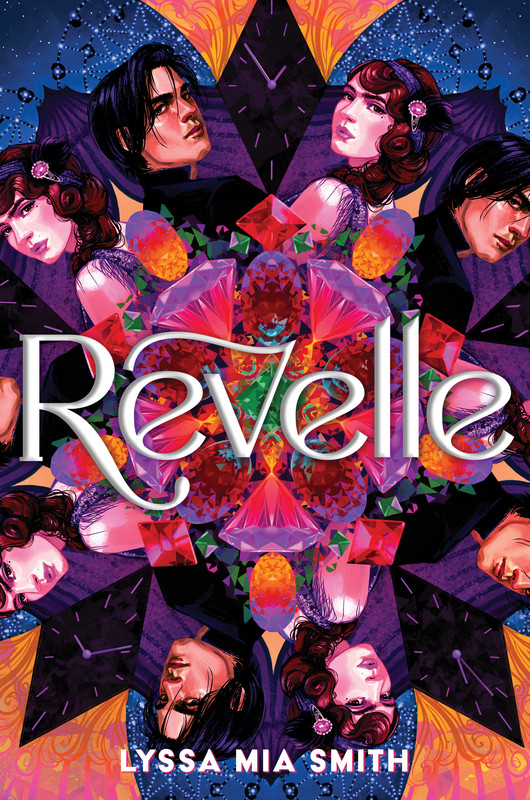 Revelle by Lyssa Mia Smith
Inspired by Moulin Rouge! and set on an island in a magical version of Prohibition-era New York, Revelle is a breathtaking YA stand-alone fantasy full of dazzling magic, romance, and mystery from debut author Lyssa Mia Smith.
On the island of Charmant, magic flows like bootlegged champagne, and fantasies can be bought for the price of a gemstone.
Luxe Revelle, star of her family's fantastical show, knows the splendor is just an illusion. With Prohibition threatening their livelihood, her family struggles to make a living, watering down champagne and patching holes in their sequined costumes. So when the son of Charmant's wealthiest family makes her an offer—everything the Revelles need to stay in business, in exchange for posing as his girl and helping him become mayor—she can't refuse.
The moment Jamison Port sets foot in Charmant, he can't shake the feeling of familiarity. An orphan with as few memories as gemstones, he's desperate to learn what happened to his parents. But as he delves into the island's secrets, he risks angering the wrong person and discovering a truth that just might break his heart.
When Luxe and Jamison accidentally meet, the sparks that fly are more than her magical enchantments. But keeping secrets from powerful people is a dangerous game . . . one that could destroy them both.
Expected publication: February 14th 2023 by Balzer & Bray/Harperteen
Is this one on your TBR?