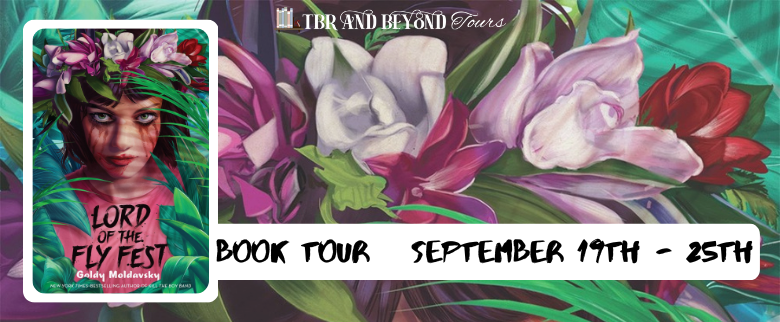 Welcome to my stop on the blog tour for Lord of the Fly Fest by Gold Moldavsky.  This tour is being hosted by TBR and Beyond Tours.
Lord of the Fly Fest by Goldy Moldavsky
Genre: Young Adult Horror
Publishing Date: August 30, 2022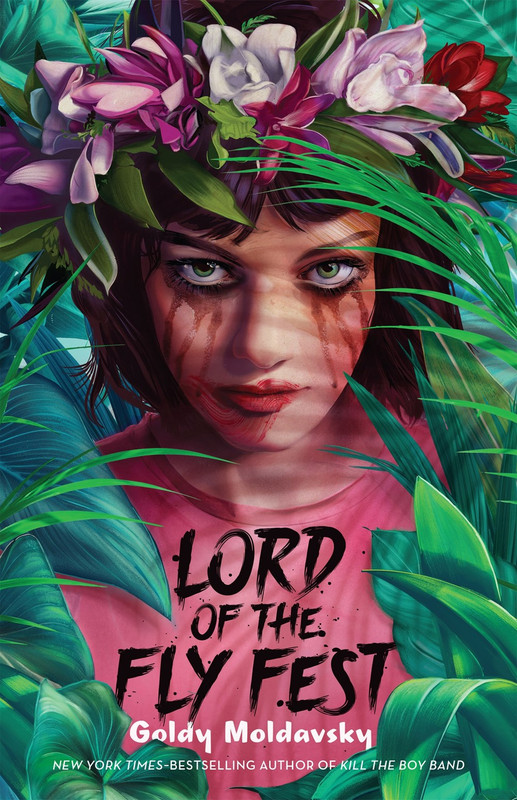 One of Us Is Lying meets Lord of the Flies meets Fyre Fest in this wickedly addictive and funny YA thriller.
Rafi Francisco needs something really special to put her true crime podcast on the map. She sets her sights on River Stone, the hearthrob musician who rose to stardom after the mysterious disappearance of his girlfriend. Rafi lands herself a ticket to the exclusive Fly Fest, where River will be the headliner.
But when Rafi arrives on the Caribbean island location of Fly Fest with hundreds of other influencers and (very minor) celebrities, they quickly discover that the dream trip is more of a nightmare. And it's not just confronting beauty gurus-gone-wild and spotty WiFi. Soon, Rafi goes from fighting for an interview to fighting for her life. And, as she gets closer to River, she discovers that he might be hiding even darker secrets than she suspected . . .
Content Warning: violence, missing persons, and bodily functions
Book Links:
Goodreads: https://www.goodreads.com/book/show/54267774-lord-of-the-fly-fest 
Amazon: https://www.amazon.com/dp/1250230128
Barnes & Noble: https://www.barnesandnoble.com/w/lord-of-the-fly-fest-goldy-moldavsky/1139790471 
Book Depository: https://www.bookdepository.com/Lord-Fly-Fest-Goldy-Moldavsky/9781250230126 
Indigo: https://www.chapters.indigo.ca/en-ca/books/lord-of-the-fly-fest/9781250230126-item.html 
IndieBound: https://www.indiebound.org/book/9781250230126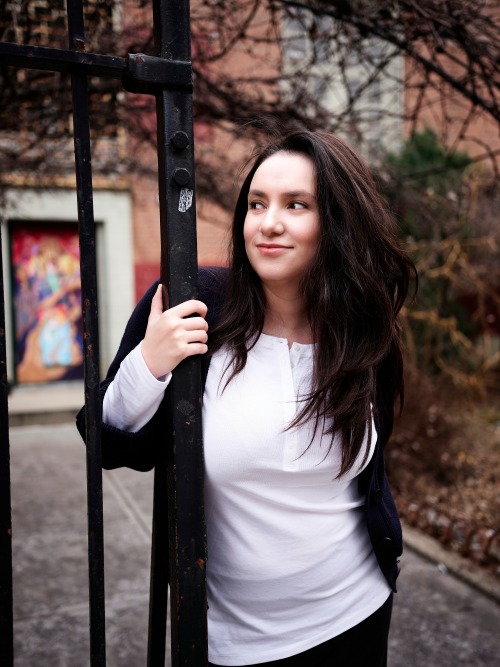 Goldy Moldavsky was born in Lima, Peru, and grew up in Brooklyn, where she still lives. Her novels include the New York Times bestseller, KILL THE BOY BAND, NO GOOD DEED (Scholastic), and THE MARY SHELLEY CLUB (Henry Holt). Her books have appeared on numerous Best-Books lists and have been translated to other languages. Her love of 80s movies, 90s boy bands, and horror flicks hugely influences her work. She can be found on Twitter and Instagram @goldywrites.
She is represented by Jenny Bent at the Bent Agency.
Author Links:
Website: https://goldymoldavsky.com/ 
Twitter: https://twitter.com/goldywrites 
Instagram: https://www.instagram.com/goldywrites/ 
Goodreads: https://www.goodreads.com/author/show/13682584.Goldy_Moldavsky 
Follow The Tour:
September 19th
Unconventional Quirky Bibliophile – Review & Mood Board
Epic Book Society – Promotional Post
September 20th
The Clever Reader – Review
Phannie the ginger bookworm – Review & Playlist
September 21st
Nine Bookish Lives – Interview
This Soul's Devouring Words – Promotional Post
Boys' Mom Reads! – Review
September 22nd
Kait Plus Books – Interview
Stuck in Fiction – Promotional Post
Never Hollowed By The Stare – Promotional Post
September 23rd
And On She Reads – Interview
Pages & Plots – Promotional Post
The Girl Who Reads – Review
September 24th
Twirling Book Princess – Promotional Post
Forthenovellovers – Review
September 25th
The Book Dutchesses – Promotional Post
Confessions of a YA Reader – Promotional Post
Books Are Magic Too – Review
Instagram:
September 19th
sistersshelves – Review
quirkybibliophile – Blogger's Choice
library.of.becca – Review, TikTik
September 20th
tbrandbeyond – Promotional Post
kathytrihardt – Review
September 21st
hooked.by.books – Review
ninebookishlives – Blogger's Choice
anjalisdevouringwords – Blogger's Choice
September 22nd
booking.with.janelle – Review & Favorite Quotes
cozybooktraveller – Review & Playlist
daniereads87 – Review
September 23rd
readergirlie – Mood Board
acourtofrunesandroses – Review, Playlist & 15 Reactions While Reading Lord of the Fly Fest
bookstagramofmine – Blogger's Choice
September 24th
writingrosereads – Promotional Post
thisreadergirl – Top 5 Reasons to Read Lord of the Fly Fest
September 25th
impe.rfectmama_bookshelf – Review
just.a.gal.and.her.books – Review
booksaremagictoo – Blogger's Choice