Welcome to my stop on the blog tour for The Killing Code by Ellie Marney.  This tour is being hosted by TBR and Beyond Tours.
The Killing Code by Ellie Marney
Genre: Young Adult Historical Mystery
Publishing Date: September 20, 2022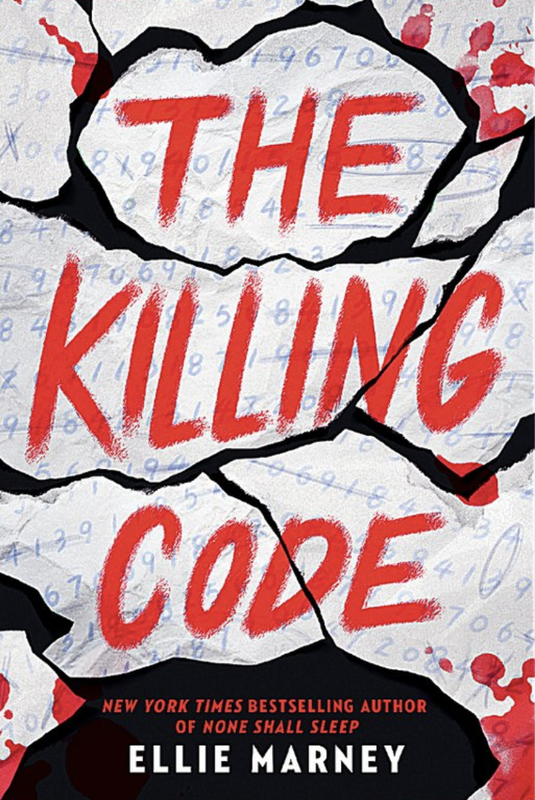 A historical mystery about a girl who risks everything to track down a vicious serial killer, for fans of The Enigma Game and A Good Girl's Guide to Murder.
Virginia, 1943: World War II is raging in Europe and on the Pacific front when Kit Sutherland is recruited to help the war effort as a codebreaker at Arlington Hall, a former girls' college now serving as the site of a secret US Signals Intelligence facility in Virginia. But Kit is soon involved in another kind of fight: Government girls are being brutally murdered in Washington DC, and when Kit stumbles onto a bloody homicide scene, she is drawn into the hunt for the killer.

To find the man responsible for the gruesome murders and bring him to justice, Kit joins forces with other female codebreakers at Arlington Hall—gossip queen Dottie Crockford, sharp-tongued intelligence maven Moya Kershaw, and cleverly resourceful Violet DuLac from the segregated codebreaking unit. But as the girls begin to work together and develop friendships—and romance—that they never expected, two things begin to come clear: the murderer they're hunting is closing in on them…and Kit is hiding a dangerous secret.
Book Links:
Goodreads: https://www.goodreads.com/book/show/60021194-the-killing-code 
Amazon: https://www.amazon.com/gp/product/031633958X/ 
Barnes & Noble: https://www.barnesandnoble.com/w/the-killing-code-ellie-marney/1140835401 
Book Depository: https://www.bookdepository.com/Killing-Code-Ellie-Marney/9780316339582 
Indigo: https://www.chapters.indigo.ca/en-ca/books/the-killing-code/9780316339582-item.html 
IndieBound: https://www.indiebound.org/book/9780316339582 
This was very different than None Shall Sleep, but I loved it almost as much. I'm not a big fan of historical fiction, but I'll read any of them that involve a murder.
The coding was actually cool in this one. It's not something that interests me a lot, but reading about young girls in the 1940's breaking code during a war almost felt empowering. So many women were just to marry and have kids, but there were many women working on the coding in this book.
The book starts off with the end of the school year at Arlington Hall. Kathleen and Katherine were together. Katherine's family was rich and Kathleen was hired four years earlier as her maid. Katherine was born ill and they knew she wouldn't survive long. The girls ended up getting close. Closer than just friends. Katherine made sure Kathleen learned all the things she learned in school. Kathleen was too smart to be a maid/nurse. When Katherine knew she was going to die, she made up a trunk of stuff for Kathleen. It contained clothes and money, but also her birth certificate, school records, and other paperwork. She wanted Kathleen to use her papers to do something more in life. When Katherine passed away, Kathleen packed up and started to leave the school. The military was taking it over. As she was leaving, she met two girls coming in. Moya and Dottie were going to be working there. Once they realized Kathleen (now going by Kit) liked puzzles, they ask her if she wants a job.
Kit decides to stay, but she knows that she can't act like anything other than someone who grew up with money and formal education. She worried that she would be caught at any moment. But she was good at her job. She and Dottie were roommates and became best friends. Kit found herself attracted to Moya, but tried to keep that hidden. After nine or ten months working, Kit worries when Dottie wasn't home from a party at 1 am. She wakes Moya and they wake a man there with a car. They find Dottie sleeping outside at the place where the party was. She was drugged, but was ok. When Kit went to find a bathroom, she found much more. A body. The girl was raped and brutally murdered. It was someone that Dottie came to the party with.
Back at school, a girl from the kitchen recognized Kit. She promised to keep her secret if she helped her with a friend's murder. She was another government girl. But because she was black, the police were ignoring it. The four girls started to work together to get more information on the murders and realized that they were both from the same man. They use their code rules to create profiles and investigate what they can. They not only want to solve these murders, but also prevent more girls from being killed. The girls become close friends during this time.
I loved this. The only reason I didn't give it 5 stars was because I figured out the murderer very early. It didn't take away from the book though.
I gave this book 4 1/2 stars rounded up to 5 on Goodreads.
Thank you to the publisher and Netgalley for my earc.
Warnings for blood, talk of rape, racism/segregation, and keeping sexual identities secret.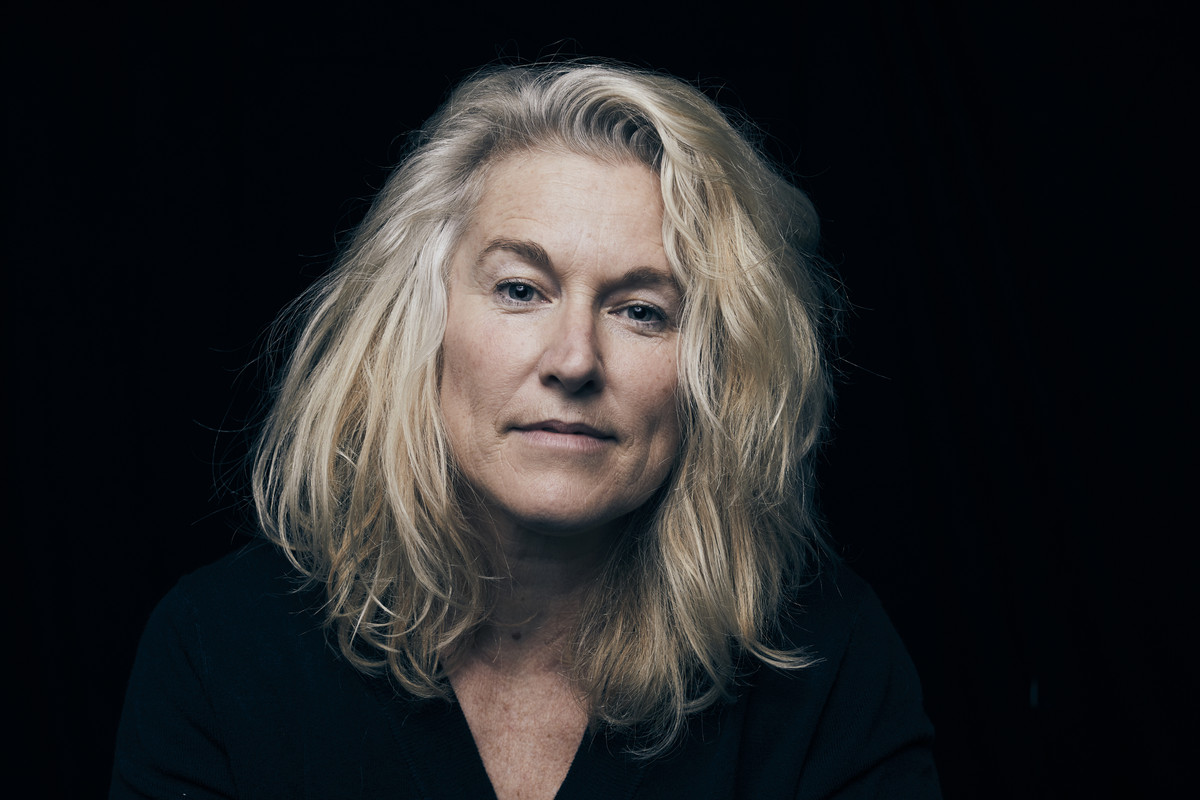 Ellie Marney is a New York Times bestselling and multi-award-winning crime author who has gone behind the scenes at the Westminster Mortuary in London and interviewed forensic and technical specialists around the world in pursuit of just the right details for her brand of pulse-pounding thrillers.
Her titles include The Killing Code, None Shall Sleep, the Every trilogy, No Limits, White Night and the Circus Hearts series. She has lived in Indonesia, India and Singapore, and is now based in Australia with her partner and their four sons. 
Ellie has been involved in the creation of the national campaign called #LoveOzYA to promote and advocate for Australian YA literature. She contributed to the critically-acclaimed Begin End Begin: A #LoveOzYA Anthology, and co-runs the popular #LoveOzYAbookclub online. She also co-coordinates an online info-sharing group for Australian women self-publishers. She teaches writing and publishing through Writers Victoria, advocates for Australian women's writing as a Stella Ambassador in schools, and is a regular speaker at festivals and events.
Author Links:
Website: https://elliemarney.com/ 
Twitter: https://twitter.com/elliemarney 
Instagram: https://www.instagram.com/elliemarney/ 
Goodreads: https://www.goodreads.com/author/show/7135920.Ellie_Marney 
Facebook: https://www.facebook.com/EllieMarneyAuthor/
Follow The Tour:
September 19th
Pages & Plots – Promotional Post
Phannie the ginger bookworm – Review, Playlist & Favorite Quotes
Stacia Loves to Read – Review
Reading Stewardess – Review & Playlist
September 20th
The Book Dutchesses – Promotional Post
Sophie Reads YA – Review
Modest Hiccup – Review, Mood Board
September 21st
Confessions of a YA Reader – Review
Forthenovellovers – Review
Pluvioreads – Review & Playlist
September 22nd
Books and Babble – Review
Rae's Reading Lounge – Review & Favorite Quotes
And On She Reads – Review
Book-Keeping – Review
The Girl Who Reads – Review
September 23rd
Kait Plus Books – Journal Spread
Boys' Mom Reads – Review
PopTheButterfly Reads – Review
The Bookwyrm's Den – Review
September 24th
Nine Bookish Lives – Promotional Post
Worlds Unlike Our Own – Review
September 25th
Stuck in Fiction – Promotional Post
Celia's Reads – Review
Avni Reads – Review
Jen Jen Reviews – Review
Instagram:
September 19th
writingrosereads – Promotional Post
nissa_the.bookworm – Review
stacialovestoread – Blogger's Choice
skygoddess1 – Blogger's Choice
September 20th
gryffindorbookishnerd – Review
gsreadingspree – Review
acciob00worms – Review
modesthiccup – Blogger's Choice
September 21st
jacleomik33 – Review
onemused – Promotional Post
finding_joyathome – Review
pluvioreads – Blogger's Choice
September 22nd
wraithreads – Promotional Post
iambibliomane – Review
krisreadstt – Review & Favorite Quotes
hollymbryan – Blogger's Choice
bookstagramofmine – Blogger's Choice
September 23rd
booking.with.janelle – Review & Favorite Quotes
sistersshevles – Review
freadomlibrary – Review & Favorite Quotes
popthebutterfly – Blogger's Choice
September 24th
hoardingbooks.herdingcats – Review
the.mixed.pages – Review
dreaminginpages – Review,
ninebookishlives – Blogger's Choice
September 25th
tbrandbeyond – Promotional Post
hooked.by.books – Review
avnireads – Blogger's Choice
jenjenreviews – Blogger's Choice