Goodreads Monday was hosted by Lauren's Page Turners.   It's now hosted by Budget Tales Book Blog.  All you have to do is show off a book from your TBR that you're looking forward to reading.
It's getting hard to remember which ones I've done already, so I'm sorry if you see a book pop up on these more than once.  It will happen.  Probably a lot.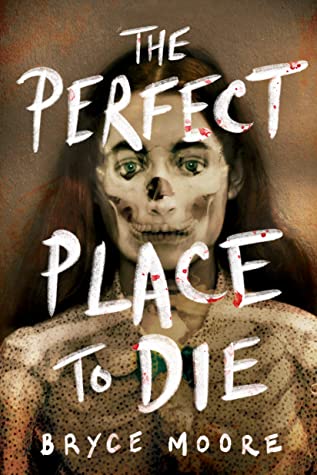 A Perfect Place to Die by Bryce Moore
Stalking Jack the Ripper meets Devil in the White City. In order to save her sister, Zuretta takes a job at a notorious house of horrors—but she might never escape.
Zuretta never thought she'd encounter a monster—one of the world's most notorious serial killers. She had resigned herself to a quiet life in Utah. But when her younger sister, Ruby, travels to Chicago during the World's Fair, and disappears, Zuretta leaves home to find her.
But 1890s Chicago is more dangerous and chaotic than she imagined. She doesn't know where to start until she learns of her sister's last place of employment…a mysterious hotel known as The Castle.
Zuretta takes a job there hoping to learn more. And before long she realizes the hotel isn't what it seems. Women disappear at an alarming rate, she hears crying from the walls, and terrifying whispers follow her at night. In the end, she finds herself up against one of the most infamous mass murderers in American history—and his custom-built death trap.
Have you read this yet?  Is it on your TBR?