Welcome to my stop on the blog tour for These Fleeting Shadows by Kate Alice Marshall.  This tour is being hosted by TBR and Beyond Tours.
These Fleeting Shadows by Kate Alice Marshall
Genre: Young Adult Horror
Publishing Date: August 9, 2022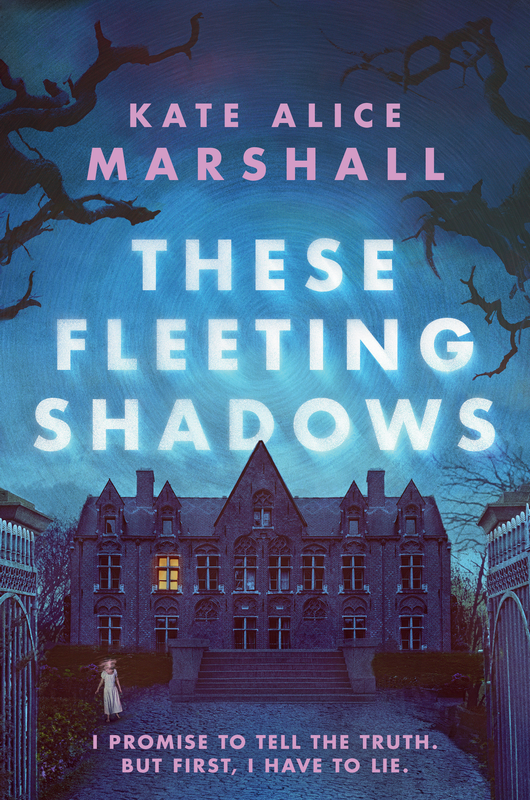 The Haunting of Hill House meets Knives Out in a bid for an inheritance that will leave Helen Vaughan either rich…or dead.
Helen Vaughan doesn't know why she and her mother left their ancestral home at Harrowstone Hall, called Harrow, or why they haven't spoken to their extended family since. So when her grandfather dies, she's shocked to learn that he has left everything—the house, the grounds, and the money—to her. The inheritance comes with one condition: she must stay on the grounds of Harrow for one full year, or she'll be left with nothing.
There is more at stake than money. For as long as she can remember, Harrow has haunted Helen's dreams—and now those dreams have become a waking nightmare. Helen knows that if she is going to survive the year, she needs to uncover the secrets of Harrow. Why is the house built like a labyrinth? What is digging the holes that appear in the woods each night?And why does the house itself seem to be making her sick?
With each twisted revelation, Helen questions what she knows about Harrow, her family, and even herself. She no longer wonders if she wants to leave…but if she can.
Content Warning: Harm to children/death of children – non-graphic and not on the page, but prevalent in backstory & plot, Death & dying, Body horror (surreal, not gory), Violence (against MC & others), Alcoholism (not a main character), Discussion of a lobotomy performed in the 1800s
Book Links:
Goodreads: https://www.goodreads.com/book/show/55754225-these-fleeting-shadows 
Amazon: https://www.amazon.com/gp/product/0593405110/ 
Barnes & Noble: https://www.barnesandnoble.com/w/these-fleeting-shadows-kate-alice-marshall/1140388893? 
Book Depository: https://www.bookdepository.com/These-Fleeting-Shadows/9780593405116 
Indigo: https://www.chapters.indigo.ca/en-ca/books/these-fleeting-shadows/9780593405116-item.html 
IndieBound: https://www.indiebound.org/book/9780593405116
This was just as strange as Kate Alice Marshall's other YA books and I loved it.
There isn't a ton more to say besides what is in the synopsis or I would give it away. The pacing is a bit slower, but it didn't feel like it dragged much. And I didn't see the twist coming.
Helen spends much of the book confused or sick. But she does fall in love with the witch and becomes close friends with her two cousins. I loved all of these characters. The house itself was odd and the creature type things were super creepy. There is some blood and gore, but it wasn't overly graphic. Just enough that I could picture it well. The Vaughn family's history was interesting and I enjoyed the translated journals throughout the book. There were times where it was hard to know what was really happening. I just really enjoyed reading this and found it hard to put down.
I gave this book 5 stars.
Thank you to the publisher and Netgalley for my earc.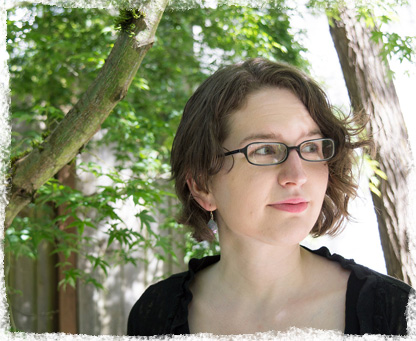 Kate Alice Marshall is the author of young adult and middle grade novels, including I AM STILL ALIVE, RULES FOR VANISHING, and THIRTEENS.
She lives outside of Seattle with her husband, two dogs named Vonnegut and Octavia, and two kids. They all conspire to keep her on her toes.
Author Links:
Website: http://katemarshallbooks.com/ 
Twitter: https://twitter.com/kmarshallarts 
Instagram: https://www.instagram.com/kmarshallarts/ 
Goodreads: https://www.goodreads.com/author/show/17294875.Kate_Alice_Marshall 
Follow The Tour:
August 8th
The Book Dutchesses – Promotional Post
A Short Book Lover – Review
Rae's Reading – Review & Favorite Quotes
Books With Michelle – Top 5 Reasons to Read These Fleeting Shadows & Mood Board
August 9th
Never Hollowed By The Stare – Promotional Post
Cindy's Love of Books – Review
& She Reads – Review
August 10th
Stuck in Fiction – Promotional Post
PopTheButterfly Reads – Review
Phannie the ginger bookworm – Review & Playlist
This Soul's Devouring Words – Review & Mood Board
August 11th
DB's Guide to the Galaxy – Review
Twirling Book Princess – Promotional Post
Kerri McBookNerd – Top 5 Reasons to Read These Fleeting Shadows
August 12th
Kait Plus Books – Interview
Nine Bookish Lives – Promotional Post
Bookcheshirecat – Top 5 Reasons to Read These Fleeting Shadows
book briefs – Review
August 13th
Lit Lemon Books – Review & Favorite Quotes
Confessions of a YA Reader – Review
Beauty & Her Books – Review
August 14th
Whispering Stories – Interview
Reading Stewardess – Review
The Clever Reader – Review
Mallory Books – Review & Mood Board
Instagram:
August 8th
writingrosereads – Promotional Post
hooked.by.books – Review
oohlalabooks – Review
bookswithmichellee – Blogger's Choice
August 9th
booksatlunch – Review & Favorite Quotes
justa.gal.andherbooks – Review
and_shereads – Blogger's Choice
August 10th
biblio.jojo – Promotional Post
lifewithprinceman – Review, Creative Post
popthebutterfly – Blogger's Choice
anjalisdevouringworld – Blogger's Choice
August 11th
daniereads87 – Review
booking.with.janelle – Review & Mood Board
kerri_mcbooknerd – Blogger's Choice
August 12th
tbrandbeyond – Promotional Post
hturningpages – Review & Favorite Quotes
ninebookishlives – Blogger's Choice
bookbriefs – Blogger's Choice
August 13th
belle.bookcorner – Review & Favorite Quotes
sistershelves – Review
beautynherbooks – Blogger's Choice
August 14th
mulberryreads – Review
mostlyreadthings – Promotional Post
starryworld_ – Haunted Mansion Theme Post
bookdreamr – Blogger's Choice