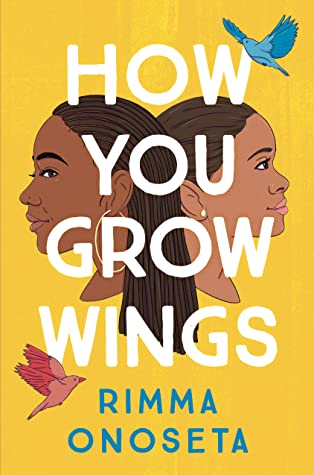 How You Grow Wings by Rimma Onoseta
An emotionally riveting novel for fans of Ibi Zoboi and Erika L. Sánchez about two sisters in Nigeria and their journey to break free of an oppressive home.
Sisters Cheta and Zam couldn't be more different. Cheta, sharp-tongued and stubborn, never shies away from conflict—either at school or at home, where her mother fires abuse at her. Timid Zam escapes most of her mother's anger, skating under the radar and avoiding her sister whenever possible. In a turn of good fortune, Zam is invited to live with her aunt's family in the lap of luxury. Jealous, Cheta also leaves home, but finds a harder existence that will drive her to terrible decisions. When the sisters are reunited, Zam alone will recognize just how far Cheta has fallen—and Cheta's fate will rest in Zam's hands.
Debut author Rimma Onoseta deftly explores classism, colorism, cycles of abuse, how loyalty doesn't always come attached to love, and the messy truths that sometimes family is not a source of comfort and that morality is all shades of gray.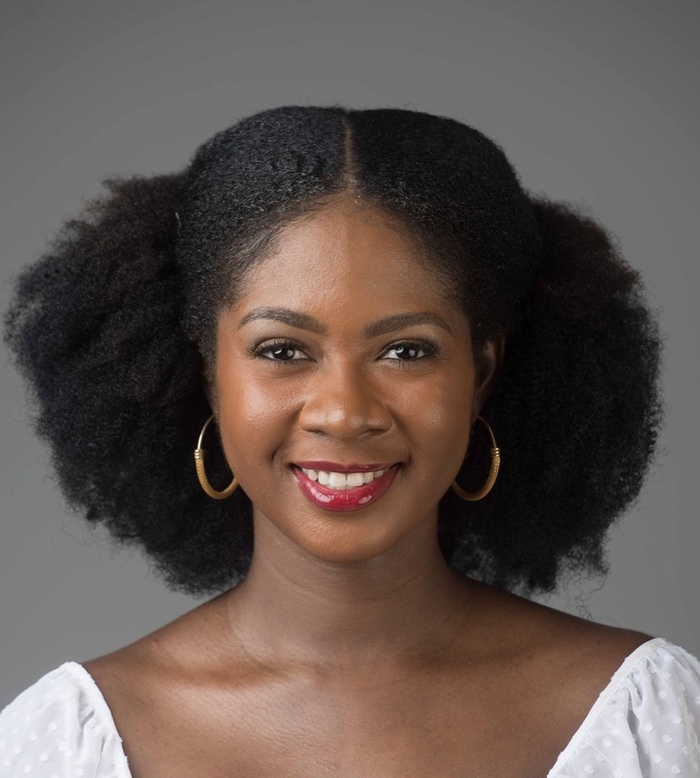 Rimma Onoseta is a Nigerian writer whose work explores identity, familial bonds, and the colonial corruption of African spirituality. She holds a degree in finance from Northeastern University and an MBA from Suffolk University and is currently pursuing an MFA in Screenwriting from Boston University. Onoseta grew up reading late into the night, under her covers, with a flashlight and snacks. She writes stories she wanted to read when she was younger, stories about young Nigerian girls who are chaotic and fierce and who question what they're taught. When she's not writing, Onoseta enjoys traveling and watching documentaries.
https://twitter.com/rimmaonoseta
Excerpt:
ONE 
Zam
I WATCHED REVEREND Sister Benedicta's mouth and tried very hard to concentrate on what she was saying. She had thin lips that pulled back when she spoke to reveal bright pink gums and a chipped tooth. It was hard to understand her because she spoke as if she had ogbono soup stuck in her throat. Cheta said she sounded like that because her tongue was too big for her mouth. I didn't know if Cheta was telling the truth; I was never really sure about anything Cheta said.
Sister Benedicta folded the piece of paper before putting it in a white envelope and licking the flap. I stared at her tongue, trying to gauge if it was bigger than normal but I couldn't tell. "Zam, put this in your bag," she said, handing me the envelope.

I unzipped my bag slowly; it had to be done just right or the teeth wouldn't close. "Give it to your parents," she instructed. I nodded but what I really wanted to do was tell her that there was a mistake. I wasn't the person they wanted, there had to be some sort of misunderstanding, but I kept my mouth closed.
It was a Friday and it was also the last day of school. Exams ended the day before, so the only thing in my schoolbag was a pen and a notebook—just in case—but when I slipped the straps on my shoulders, I felt like I would topple over.
The first thing I noticed when I stepped out of the office was how still everything was. I had been in Sister Benedicta's office for less than ten minutes and in that time everyone had cleared out, eager to begin the school break. A heavy silence blanketed the compound. The steady hum that usually thrummed through the walls, floated along the hallways, and threaded through the concrete floors was gone. I hurried towards the open gates, where Baba, the gateman, was sitting at his usual post.
Baba had been doing this job long before I had been born. His tenure started over four decades ago when a wealthy benefactor had bought a generator for the school. Baba was hired to protect the generator from thieves who tried to sneak into the school after dark to steal parts to sell. The generator stopped working almost a decade ago. I wondered if they had let him keep his job because everyone was so used to seeing his smiling face or if they had simply forgotten there was nothing worth stealing in the school.

"Ma a ba," I greeted.
Baba waved at me. "Ndo ó nwam. Greet your parents for me," he said with an uneven smile. His weathered skin was soft and saggy and even though I had never touched it, I knew his face would be as soft and stretchy as my grandmother's had been. As I walked home, I stared at my feet navigating the bumpy road. The road had been tarred just three years ago by a politician who wanted our votes. The crew paving the road had stopped working the day after he won the election, leaving half unfinished. A few months later, potholes started appearing on the tarred half. I wondered if the rest of the road would finally be completed when election campaigning began next year.
I walked the route from school to the house so often, I didn't have to look up to see where I was going. My feet automatically traced the familiar steps, giving my brain the chance to think of other things, like what I was going to do about the letter Sister Benedicta had given me.