It has taken me a long time to write these posts.  I planned on doing it in April, but things just got too busy and then I forgot. 
Today's post will have pictures from our hotel plus our first full day in Cartagena.
We had to reschedule our hotel after ours got cancelled.  But when we got to the new one, we were told the bathtub in our suite was broken.  I need to soak for pain at night, so this wasn't going to work for us.  We stayed one night, but we were able to book our original hotel with the original suite for the next few nights.  We moved everything over there and spent very little time in the first hotel.
I loved this hotel so much.  We enjoy staying at small boutique hotels.  Since we spend so much time out, we don't really need resorts.  And I find these to just fit the style so much more.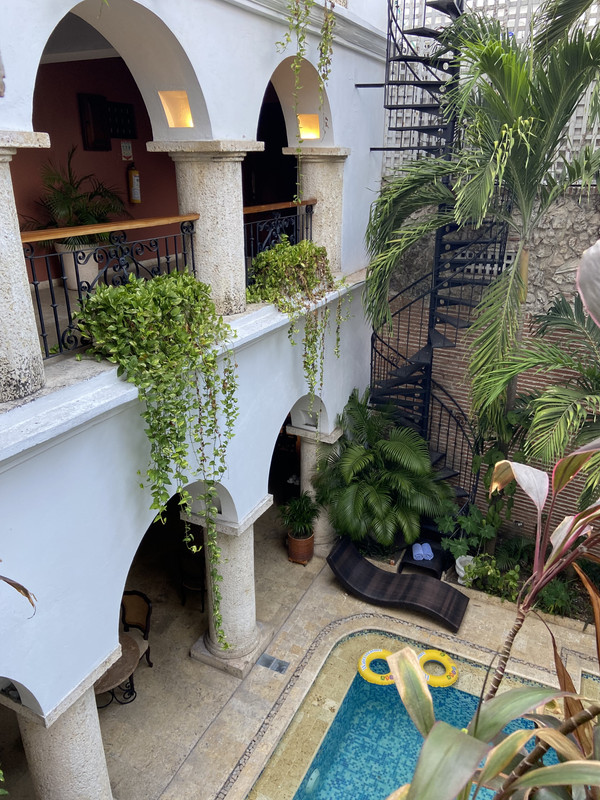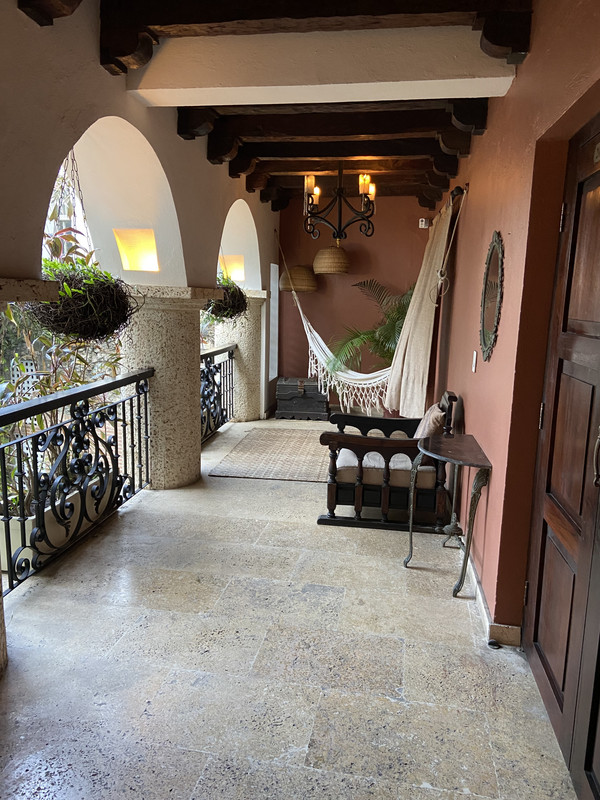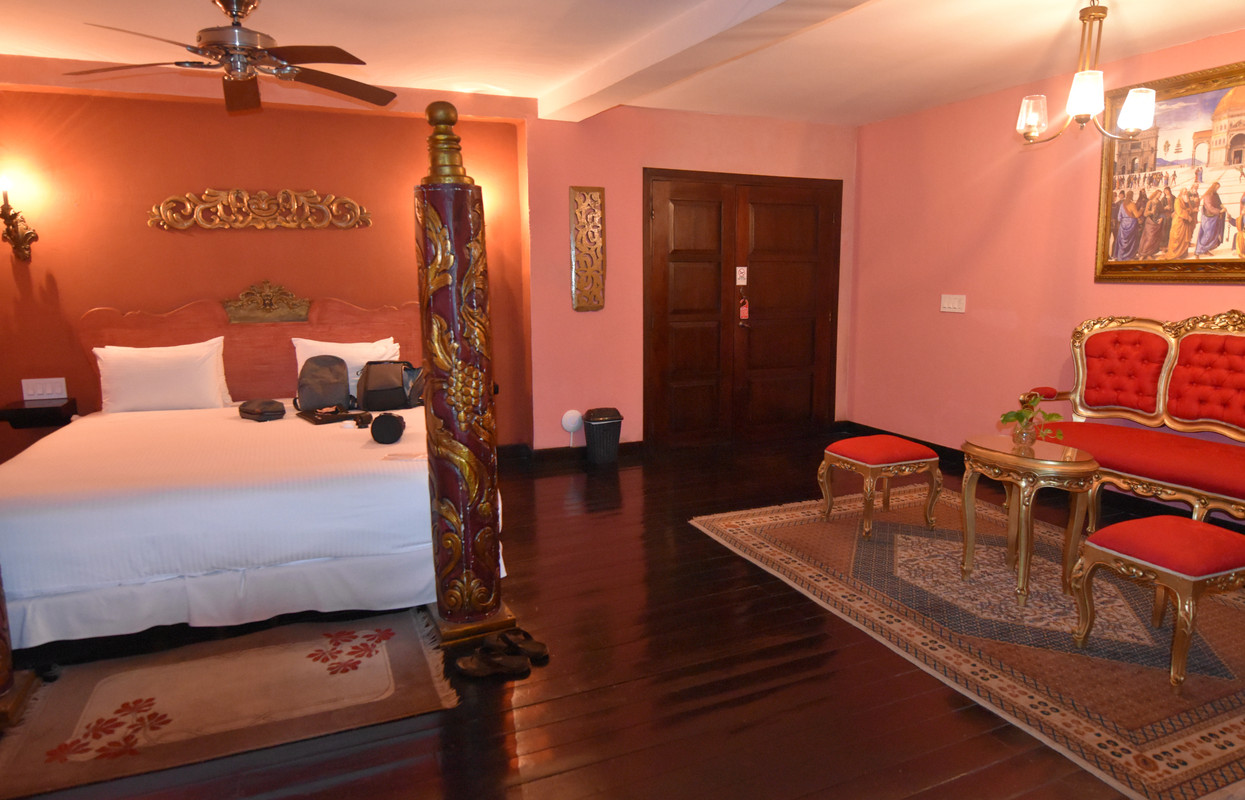 I didn't get great pictures of the room and this is only part of it.  We had a nice bathroom plus two balconies.  I found a little lizard out there the one night.  We never used the pool, but it was such a beautiful area.  
On our first full day, we had a tour booked for four islands plus the aquarium and snorkeling.  This did not go well.   The tour was booked in English and confirmed for English again by e-mail.   It started out bad the night before when we were asked if we wanted to go to the aquarium or go snorkeling.  It was supposed to be both.  But since he said they'd be snorkeling in very deep water, we picked the aquarium.  
We were picked up with a driver and tour guide.  They had to pick up other people.  The van was full, so the guide got out.  He told us that there would be someone in Baru that would speak English and he gave us the aquarium passes.  No one spoke English.  We used a translator on the phone, but that wore our battery down and there was no place to charge.  We were confused with the aquarium and we only spent maybe 30 minutes there. The boat ride was fun.  We got lunch which was good.  But my husband kept asking the main tour guide by e-mail and phone calls about the tour being in English.  He kept telling us someone would come.  The group we were with left and we were told that we didn't go with them.  It was confusing and stressful.  We finally told the guide that we wanted to skip the last item and leave.  He said he didn't have a car to get us and then stopped replying.  Fun times.  We finally got someone from a dive shop that helped us get a car back.  We had to pay for the ride, plus tips for the dive shop guy and the two guys that drove us.  We didn't even go to four islands and never got our welcome drinks.  I did complain to the company.  At first, the owner replied.  He asked for our screenshots.  After we sent them, we heard nothing back.  He obviously knew it was wrong and just ignored it.
Parts of the day was nice.  I wore spf 50 and still got sunburn so bad that I had sun poisoning after being in the sun again the following day.  My autoimmune issues acted up because of all the stress.  But the water was beautiful.  Lunch was good and we bought one drink each.  It was a very crowded area though.  I wish we would have gone to the other two smaller islands.  The water was pretty warm, but it was a pretty rocky area.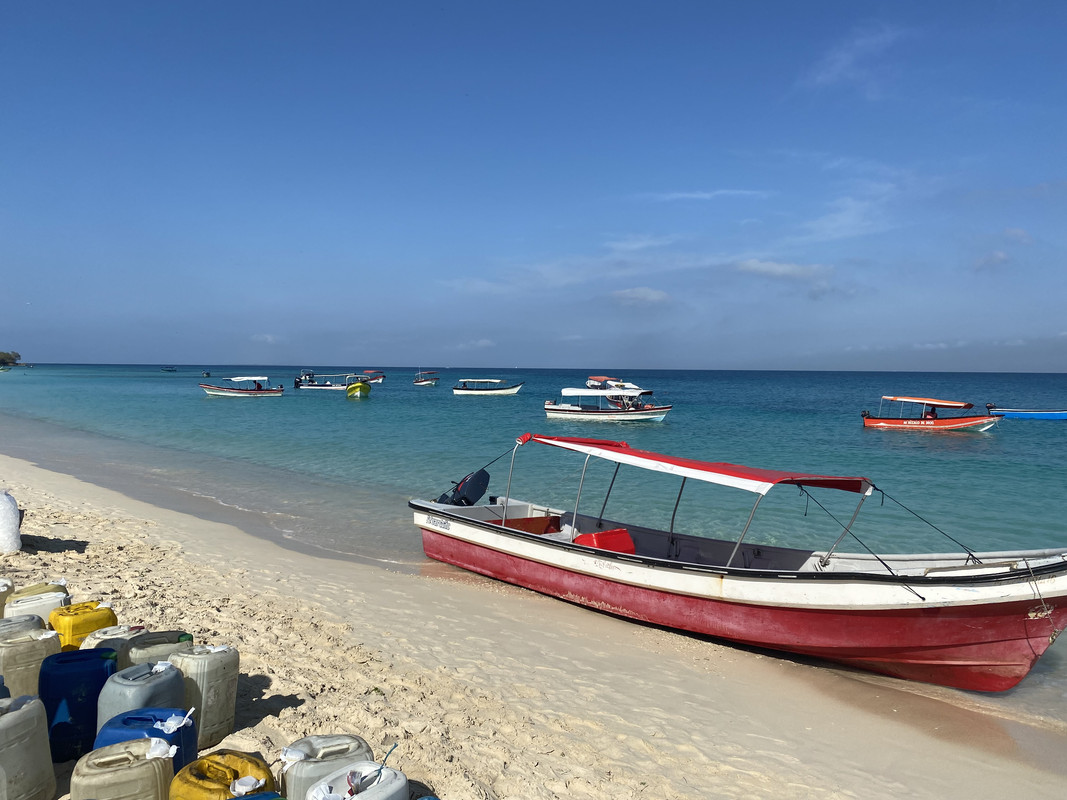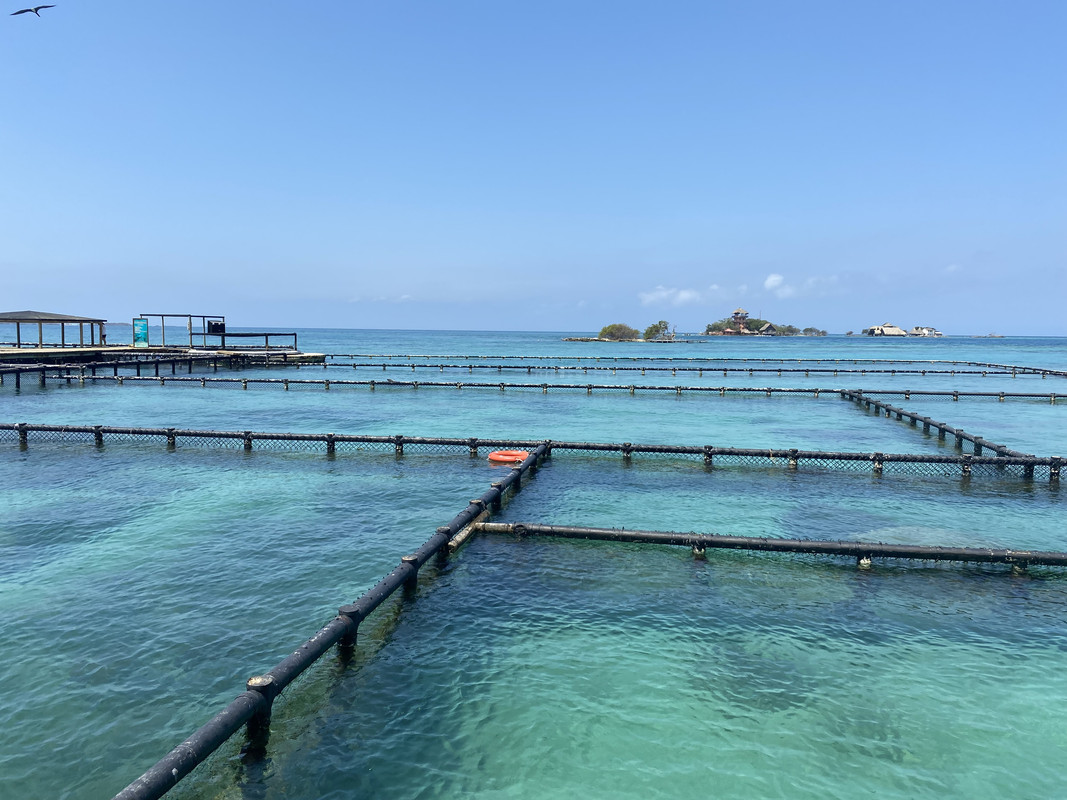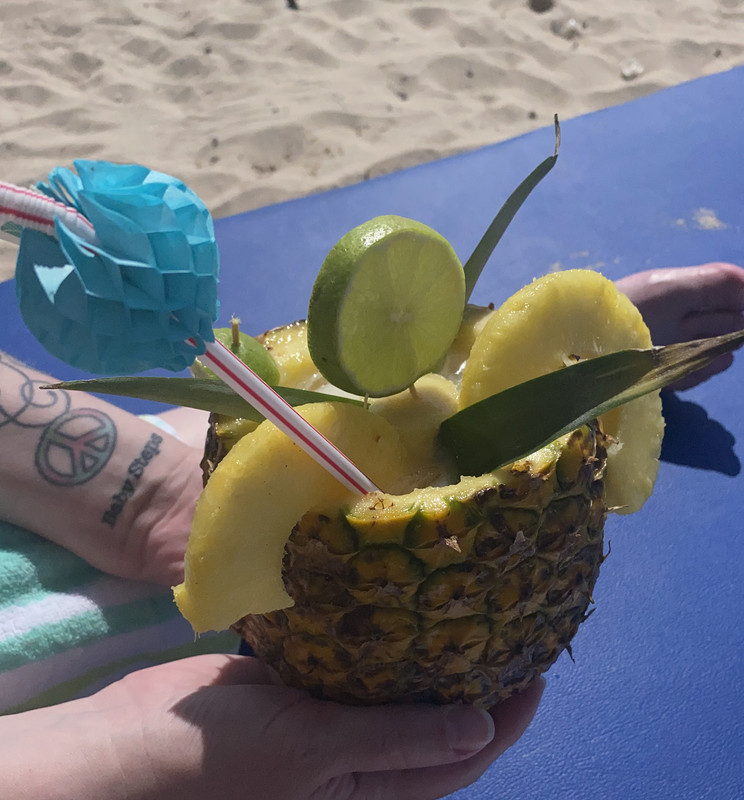 I think we went to my favorite dinner place our first night there.  We also went out that second evening and liked the food there too.  Those were the two dinners we ate at restaurants.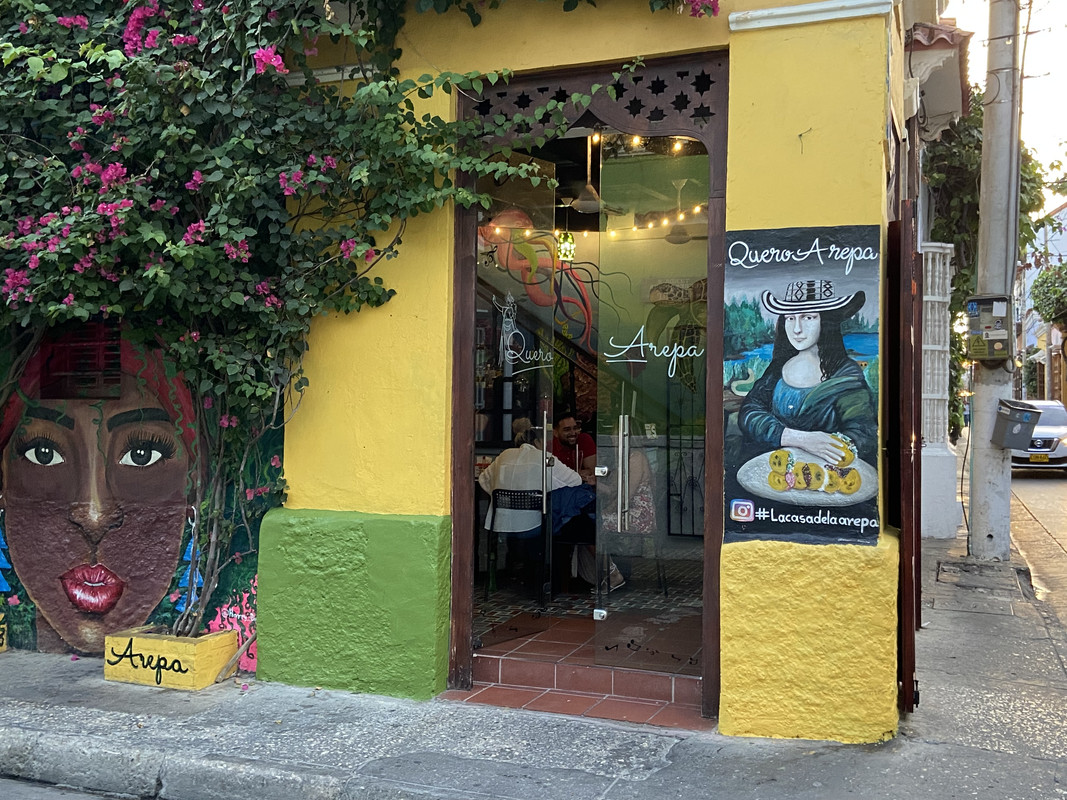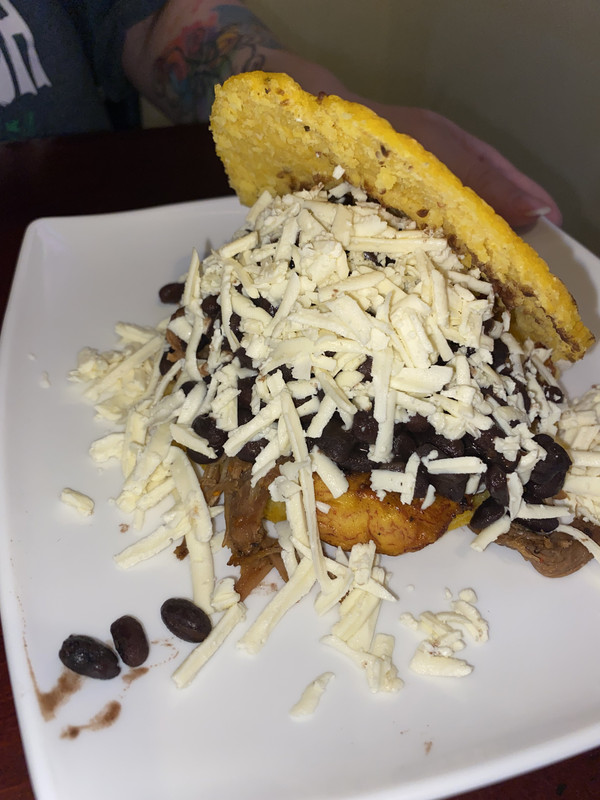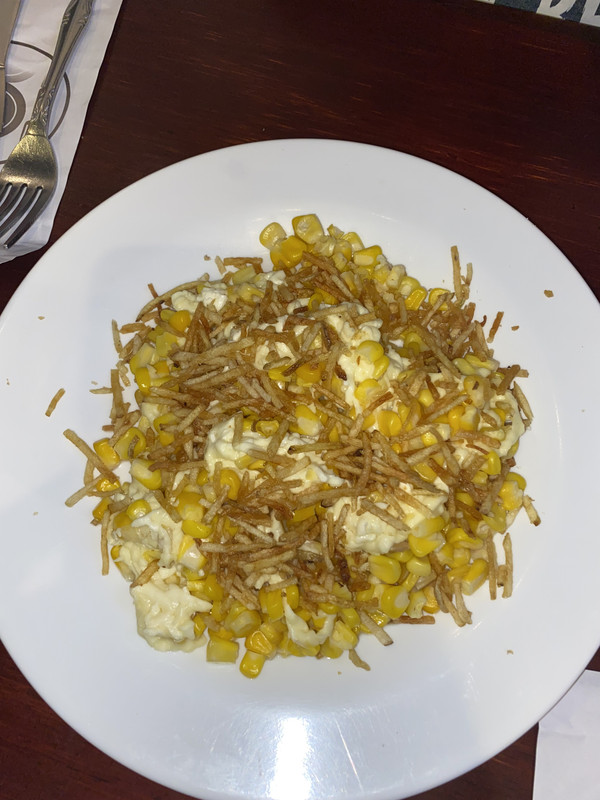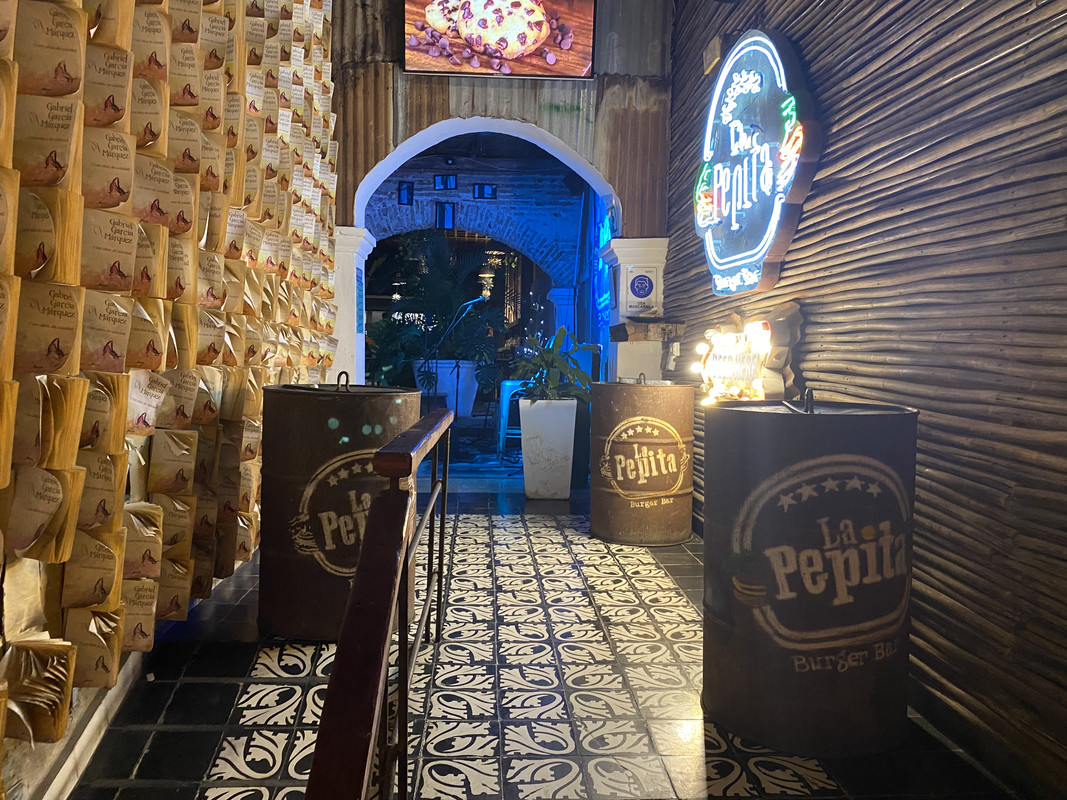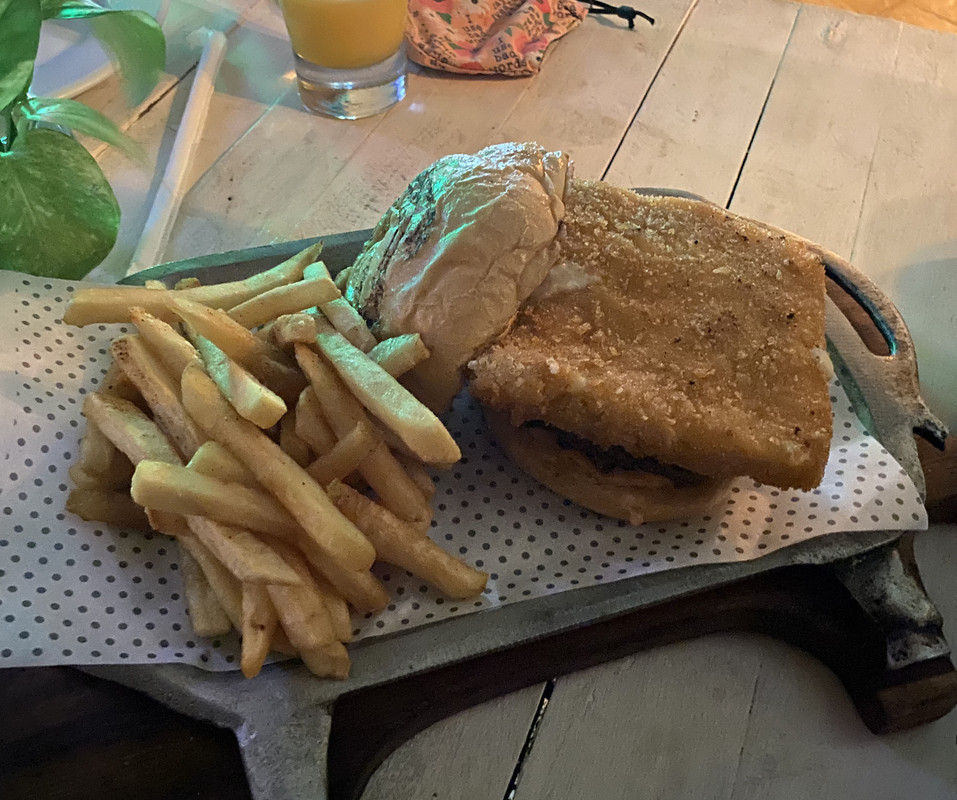 I'll be making at least two more posts for the trip.  I figured it's easier to break them up a bit.