Welcome to my stop on the blog tour for The Honeys by Ryan La Sala.  This tour is being hosted by Turn the Page Tours.  I apologize for not using the banner, but it wouldn't work for some reason.  I did try a few times.
TITLE: The Honeys
AUTHOR: Ryan La Sala 
PUBLISHER: Scholastic Press
RELEASE DATE: August 2, 2022
GENRES: Horror Young Adult LGBT Contemporary, 
Mystery Queer Thriller Fiction Mystery Thriller Boarding School

BUY LINK: https://www.amazon.com/Honeys-Ryan-Sala/dp/133874531X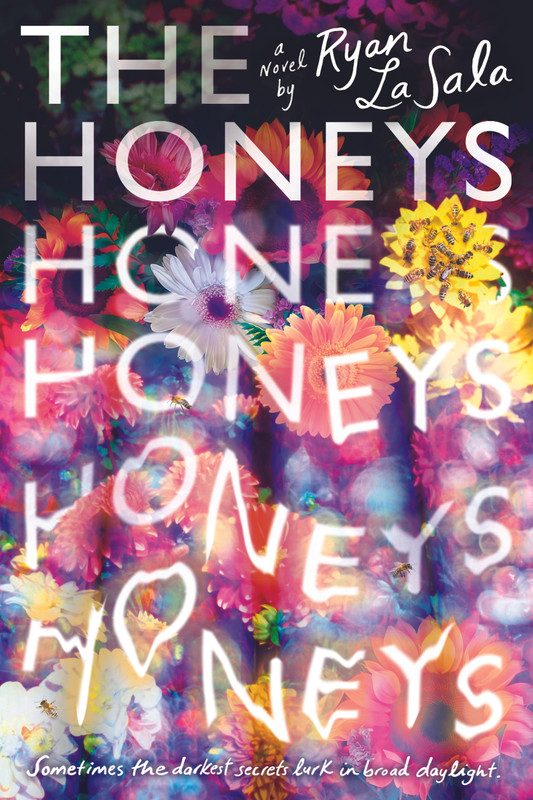 From Ryan La Sala, the wildly popular author of Reverie, comes a twisted and tantalizing horror novel set amidst the bucolic splendor of a secluded summer retreat.
Mars has always been the lesser twin, the shadow to his sister Caroline's radiance. But when Caroline dies under horrific circumstances, Mars is propelled to learn all he can about his once-inseparable sister who'd grown tragically distant.
Mars's gender fluidity means he's often excluded from the traditions — and expectations — of his politically connected family. This includes attendance at the prestigious Aspen Conservancy Summer Academy where his sister poured so much of her time. But with his grief still fresh, he insists on attending in her place.
What Mars finds is a bucolic fairytale not meant for him. Folksy charm and sun-drenched festivities camouflage old-fashioned gender roles and a toxic preparatory rigor. Mars seeks out his sister's old friends: a group of girls dubbed the Honeys, named for the beehives they maintain behind their cabin. They are beautiful and terrifying — and Mars is certain they're connected to Caroline's death.
But the longer he stays at Aspen, the more the sweet mountain breezes give way to hints of decay. Mars's memories begin to falter, bleached beneath the relentless summer sun. Something is hunting him in broad daylight, toying with his mind. If Mars can't find it soon, it will eat him alive.
This was an odd book and I'm going to do my best to review it without giving anything away.
Mars just lost his sister. She attacked him and they fell. She passed away shortly after, but the doctor said she had a tumor. That was why she was acting weird. But Mars thinks it has to do with the camp she was at. Mars only attended once when younger, but Caroline continued to go back. Something changed with her the previous year and Mars doesn't know what. They decide to go to the camp and figure out what happened there. Caroline lived with The Honeys. It's a group of girls that live far from camp and they take care of the honey bees. Mars was drawn to them, but also didn't trust them.
Things at camp start to get weird quickly. Strange things happen and memories are erased. Mars tries to get close to the Honeys and they end up liking them. There is something almost magical about these girls. But Mars starts hearing Caroline's voice and they can't figure out what is going on. Getting closer to the Honeys can be dangerous and it's way more complicated that Mars thought.
I had mixed feelings about this book. The writing was good and it was odd. But it was also slow paced and there were things that confused me at times. I didn't really get into it until about 60% in. Then I really needed to know what was happening and the pacing felt a bit better.
I gave this book 3 1/2 stars rounded up to 4 on Goodreads.
Thank you to the publisher for my review copy.
Quotes:
Long ago I had to learn that my body isn't who I am;  who I am is how I feel.
The light comes for me all at once, dissolving the numb dark and resolving into a pastel rainbow just beyond my eyelids.
The world will never fun out of predators worth turning into prey.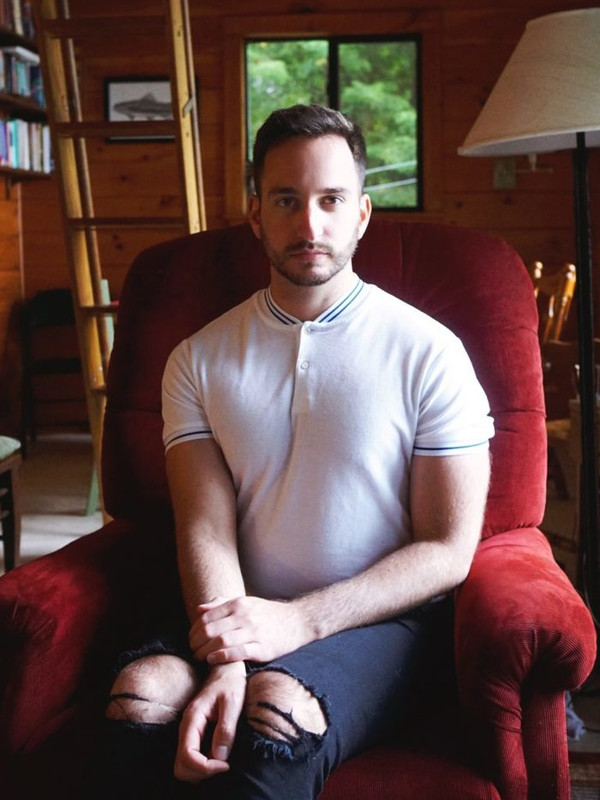 Ryan La Sala writes about surreal things happening to queer people.
Ryan resides in New York City, but only physically. Escapist to the core, he spends most of his time in the astral planes and only takes up corporeal form for special occasions, like brunch and to watch anime (which is banned on the astral planes).
Ryan is the author behind the riotously imaginative Reverie, and the brilliantly constructed Be Dazzled. He has been featured in Entertainment Weekly, NPR, Tor.com, and one time Shangela from RuPaul's Drag Race called him cute. Right in the middle of the road downtown! So. Pretty big deal all around, yes?
Follow The Tour:
BLOG TOUR
July 18
Jena Brown Writes – Review & Favorite Quotes
Celia's Reads – Review
Second Hand Reader – Review
July 19
Feather Bound Books – Review & Favorite things about The Honeys
Unconventional Quirky Bibliophile– Review & Mood Board
emmreadsbooks – Review
July 20
July 21
Book Lover's Book Reviews – Review
Books Are Magic Too – Review & Favorite Things About The Honeys
My Honey Reads – Review
Rampant Reading Reviews – Review
July 22
Moonlight Rendezvous – Review & Favorite Quotes
Djreadsbooks – Review & Favorite Things About The Honeys
Ariel's Book Corner – Review & Mood Board
July 23
Sunnysidereviews – Review & Mood Board
Bookish Heidi Reviews – Review
Betwixt The Sheets – Review
July 24
Curls, Pops & Spines – Review & Mood Board
Nonbinary Knight Reads – Review & Favorite Quotes
Musing of souls – Review
July 25
uponthebooktower – Review & Favorite Things About The Honeys
wilted pages – Review & Journal Spread
Page by Paige Books – Review & Mood Board
July 26
Bri's Book Nook – Review & Favorite Quotes
perusewithcoffee – Review & Mood Board
Brinns Books – Review & Favorite Quotes
Sheaf & Ink – Review
July 27
Sarah Mackenzie Reads – Review & Favorite Quotes
Stacialovestoread – Review & Reactions
Reading Stewardess – Review
July 28
Doodles and Books – Review & Makeup Look
Rainbookworld – Review & Favorite Things About The Honeys
The Page Ladies – Review
July 29
Confessions of a YA Reader – Review & Favorite Quotes
Nine Bookish Lives – Review & Favorite Things About The Honeys
HerBookishObsession – Review & Author Interview
July 30
Book Corner – Review & Favorite Quotes
The Book Dutchesses –  Review & Favorite Things About The Honeys
The Clever Reader – Review