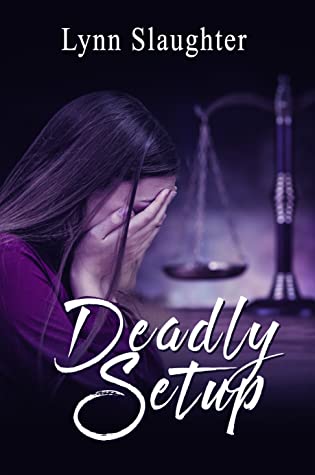 LOUISVILLE, KY – "In the dramatic thriller Deadly Setup, a teenager is accused of murder, testing her friendships and resulting in tumult." – Foreword Clarion review
Discover who set up Sam in the death of her mother's fiancé in the new novel by award-winning author, Lynn Slaughter. Deadly Setup (Fire and Ice/Melange, Jul 5, 2022) introduces Sam, a young teen whose life changes when her mother's fiancé is found shot to death and she's the main suspect.
When her impulsive, romance-writing mom announces her engagement to a man whose last heiress wife died under suspicious circumstances, Sam tries to dissuade her mother. But her mom is convinced she'll finally have the "Happily Ever After" she writes about.
And then Sam's life implodes. Her mom's fiancé turns up dead, and a mountain of circumstantial evidence points to Sam as the killer. On trial for murder, she fights to prove her innocence with the help of her boyfriend's dad, an ex-homicide cop.
Moonbeam Children's Book Award bronze medalist and Agatha Christie award nominee, Lynn Slaughter returns with a new YA thriller pushing the envelope on coming-of-age stories. Dark yet hopeful, Deadly Setup shows that wealth truly doesn't buy happiness.
"Deadly Setup"
Lynn Slaughter | July 5, 2022 
Fire and Ice/Melange Books | YA Thriller 
Paperback | 978-8-88653-008-7 | $14.99
Ebook | 979-8-88653-009-4 | $4.99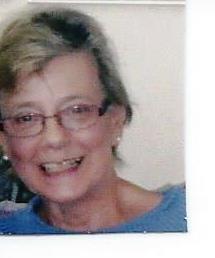 LYNN SLAUGHTER: Lynn Slaughter is addicted to chocolate, the arts, and her husband's cooking.  Like Sam, her family tree is peppered with musicians, and she's a huge fan of the American Songbook. Music has always made her want to move, and she ended up becoming a professional dancer and dance educator. When injury meant it was time to find a new dream, she earned her MFA in Writing Popular Fiction from Seton Hill University. Her previous young adult novels include: Leisha's Song, also published by Fire and Ice, which received a bronze medal from the Moonbeam Children's Book Awards and was nominated for an Agatha for best MG/YA mystery novel; It Should Have Been You, a Silver Falchion finalist; and While I Danced, an Epic finalist. The ridiculously proud mother of two sons and grandmother of five, she lives in Louisville, Kentucky where she is at work on her next novel and serves as president of Derby Rotten Scoundrels, her local Sisters in Crime chapter. She loves hearing from readers and hopes you'll visit her website, http://lynnslaughter.com
Follow Lynn Slaughter on social media: 
Facebook: @LynnSlaughterWriter | Twitter: @LSlaughter2
What drew you to writing YA, and why do you think YA literature is such an important resource for teens?
Long into adulthood, I continued to love reading YA fiction. In addition, teenagers have always been my favorite age group to work with. While I was still dancing, I moonlighted as a freelance writer and my specialty was writing about teens and the challenges of parenting them.
In our increasingly diverse and polarized world, books can offer teens a look into the interior lives of characters in ways that television and video can't. We can not only see ourselves in books but also see others who may appear to be very different from ourselves, but with whom we have much in common. Books can also offer comfort to those who are suffering from struggles with depression, anxiety, or other issues. A hallmark of YA fiction is that there is an element of hope for a better future.