Welcome to my stop on the blog tour for Game of Strength and Storm by Rachel Menard.  This tour is being hosted by TBR and Beyond Tours.
Game of Strength and Storm by Rachel Menard
Genre: Young Adult Fantasy
Publishing Date: June 7, 2022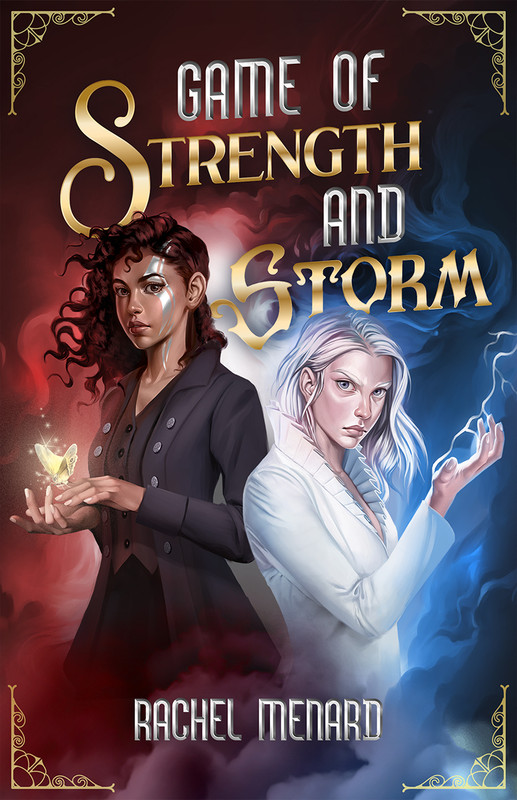 Victory is the only option.
Once a year, the Olympian Empresses grant the wishes of ten people selected by a lottery—for a price. Seventeen-year-old Gen, a former circus performer, wants the freedom of her father, who was sentenced to life in prison for murders she knows he didn't commit. Castor plans to carry the island Arcadia into the future in place of her brother, Pollux, but only after the Empresses force a change in her island's archaic laws that requires a male heir.
To get what they want, Gen and Castor must race to complete the better half of ten nearly impossible labors. They have to catch the fastest ship in the sea, slay the immortal Hydra, defeat a gangster called the Boar, and capture the flesh-eating Mares, among other deadly tasks.
Gen has her magic, her ability to speak to animals, her inhuman strength—and the help of Pollux, who's been secretly pining for her for years. But Castor has her own gifts: the power of the storms, along with endless coin. Only one can win. The other walks away with nothing—if she walks away at all.
Book Links:
Goodreads: https://www.goodreads.com/book/show/57982416-game-of-strength-and-storm 
Amazon: https://www.amazon.com/Game-Strength-Storm-Rachel-Menard/dp/1635830761/ref=sr_1_1?keywords=9781635830767&linkCode=qs&qid=1646246061&s=books&sr=1-1 
Barnes & Noble: https://www.barnesandnoble.com/w/game-of-strength-and-storm-rachel-menard/1140064565?ean=9781635830767 
Book Depository: https://www.bookdepository.com/Game-of-Strength-and-Storm-Rachel-Menard/9781635830767 
IndieBound: https://www.indiebound.org/book/9781635830767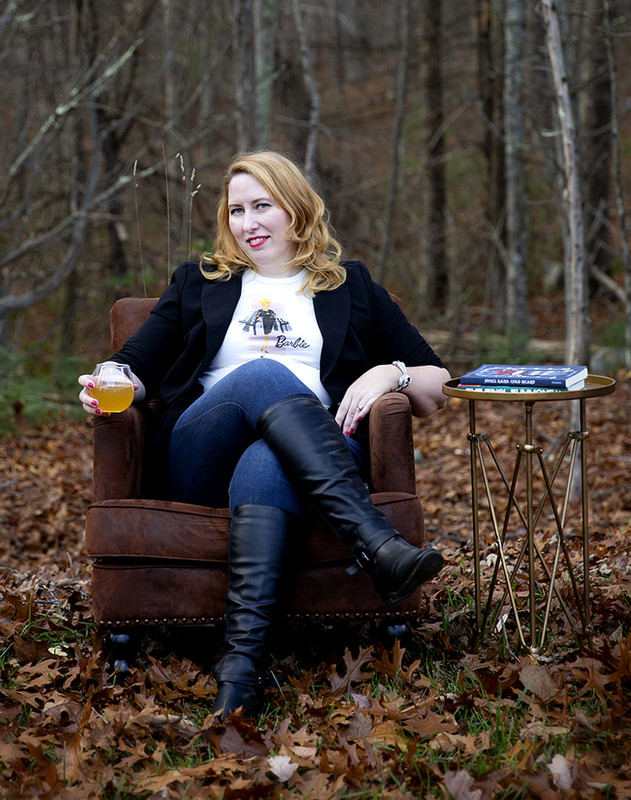 Rachel Menard was born in New Jersey, raised in Arizona, and then relocated to Rhode Island. Throughout her life she has been a barista, college radio DJ, singer in an alt-country band, marketer, designer, and finally, a writer. Her short fiction has been featured on the Cast of Wonders podcast and her non-fiction has been seen in Writer's Digest. Her debut novel, Game of Strength and Storm, is coming from Flux Books in 2022.
Author Links:
Website: https://www.rachelmenard.com/ 
Twitter: https://twitter.com/missusm 
Instagram: https://www.instagram.com/menardrachel/ 
Goodreads: https://www.goodreads.com/author/show/17099185.Rachel_Menard 
TikTok: https://www.tiktok.com/@rachel_writes_books 
Follow The Tour:
June 6th
Rae's Reading Lounge – Review & Favorite Quotes
TheGBN – Review
June 7th
Kait Plus Books – Interview
The Momma Spot – Review
The Someday Librarian – Review
June 8th
Nine Bookish Lives – Promotional Post
Reading Stewardess – Review
Books Over Everything – Review
June 9th
Confessions of a YA Reader – Promotional Post
A Bronx Latina Reads – Review
Metaphors and Miscellanea – Promotional Post
June 10th
The Book Dutchesses – Interview
Justice For Readers – Review & Favorite Quotes
Avni Reads – Review
June 11th
Lost in Neverland – Review
PopTheButterfly Reads – Review
Rampant Reading Reviews – Promotional Post
June 12th
Andonshereads – Interview
Instagram:
June 6th
simplybeccamee – Promotional Post
tinybooknest – Top 5 Reasons to Read Game of Strength and Storm
my.bookish.mind – Review & Favorite Quotes
gryffindorbookishnerd – Blogger's Choice
June 7th
hoardingbooks.herdingcats – Review & Favorite Quotes
BookDragonsTBR – Blogger's Choice
thesomedaylibrarian – Blogger's Choice
June 8th
stitchsaddiction – Review
ninebookishlives – Blogger's Choice
books_over_everything – Blogger's Choice
June 9th
karendeeandabc – Review
abronxlatinareads – Blogger's Choice
metaphorsandmisc – Blogger's Choice
June 10th
booking.with.janelle – Favorite Quotes
justiceforreaders – Blogger's Choice
avnireads – Blogger's Choice
June 11th
writingrosereads – Promotional Post
popthebutterfly – Blogger's Choice
rampant_reading – Blogger's Choice
May 15th
theenchantedshelf – Review & Playlist
rosyreadz – Top 5 Reasons to Read Game of Strength and Storm & Mood Board
tbrandbeyond – Promotional Post
feliciareads11 – Promotional Post