Goodreads Monday was hosted by Lauren's Page Turners.   It's now hosted by Budget Tales Book Blog.  All you have to do is show off a book from your TBR that you're looking forward to reading.
It's getting hard to remember which ones I've done already, so I'm sorry if you see a book pop up on these more than once.  It will happen.  Probably a lot.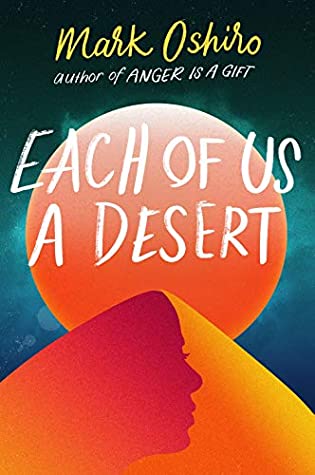 Each of Us a Desert by Mark Oshiro
A fantasy novel about finding home and falling in love amidst the dangers of a desert where stories come to life.

Xochital is destined to wander the desert alone, speaking her troubled village's stories into its arid winds. Her only companions are the blessed stars above and enimagic lines of poetry magically strewn across dusty dunes.

Her one desire: to share her heart with a kindred spirit.

One night, Xo's wish is granted—in the form of Emilia, the cold and beautiful daughter of the town's murderous mayor. But when the two set out on a magical journey across the desert, they find their hearts could be a match… if only they can survive the nightmare-like terrors that arise when the sun goes down.
Have you read this yet?  Is it on your TBR?