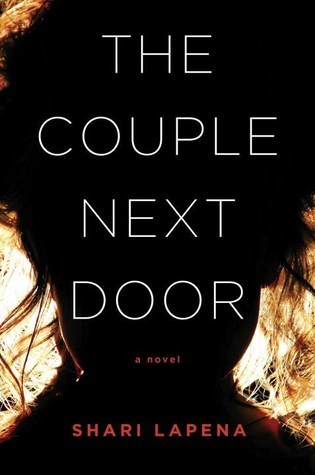 The Couple Next Door by Shari Lapena
It all started at a dinner party. . .
A domestic suspense debut about a young couple and their apparently friendly neighbors–a twisty, rollercoaster ride of lies, betrayal, and the secrets between husbands and wives. . .
Anne and Marco Conti seem to have it all–a loving relationship, a wonderful home, and their beautiful baby, Cora. But one night when they are at a dinner party next door, a terrible crime is committed. Suspicion immediately focuses on the parents. But the truth is a much more complicated story.
Inside the curtained house, an unsettling account of what actually happened unfolds. Detective Rasbach knows that the panicked couple is hiding something. Both Anne and Marco soon discover that the other is keeping secrets, secrets they've kept for years.
What follows is the nerve-racking unraveling of a family–a chilling tale of deception, duplicity, and unfaithfulness that will keep you breathless until the final shocking twist.
This one is a tough one to review without giving anything away. So this will likely be pretty short.
Anne and Marco have a six month old daughter named Cora. Their babysitter canceled last minute on them. They were invited to their neighbors for dinner and drinks. After arguing, Marco convinces Anne that they can bring the monitor with them and take turns checking on her every half hour. Anne is on edge at the party. Partly from guilt of leaving Cora, but also because her husband and neighbor have been drunk and flirting. Anne finally convinces them to go home. When they get there, the front door is opened a little. They go inside and find the crib empty. The police come along with the media who finds out that they left their baby alone. Both parents are freaking out, but the detective doesn't trust them. He knows that parents are usually involved. There are no footprints or any evidence that anyone else was there. Anne's parents have a lot of money, so they're hoping it's a ransom thing. But the call doesn't come. The detective loses hope of finding Cora alive, but he won't give up. He also wants to unravel the lies and secrets the parents are keeping from him. It turns out that everyone in the book has secrets.
I gave this book 4 stars. It was fast paced and I read the last 3/4 in one sitting.
Have you read this? Is it on your TBR?