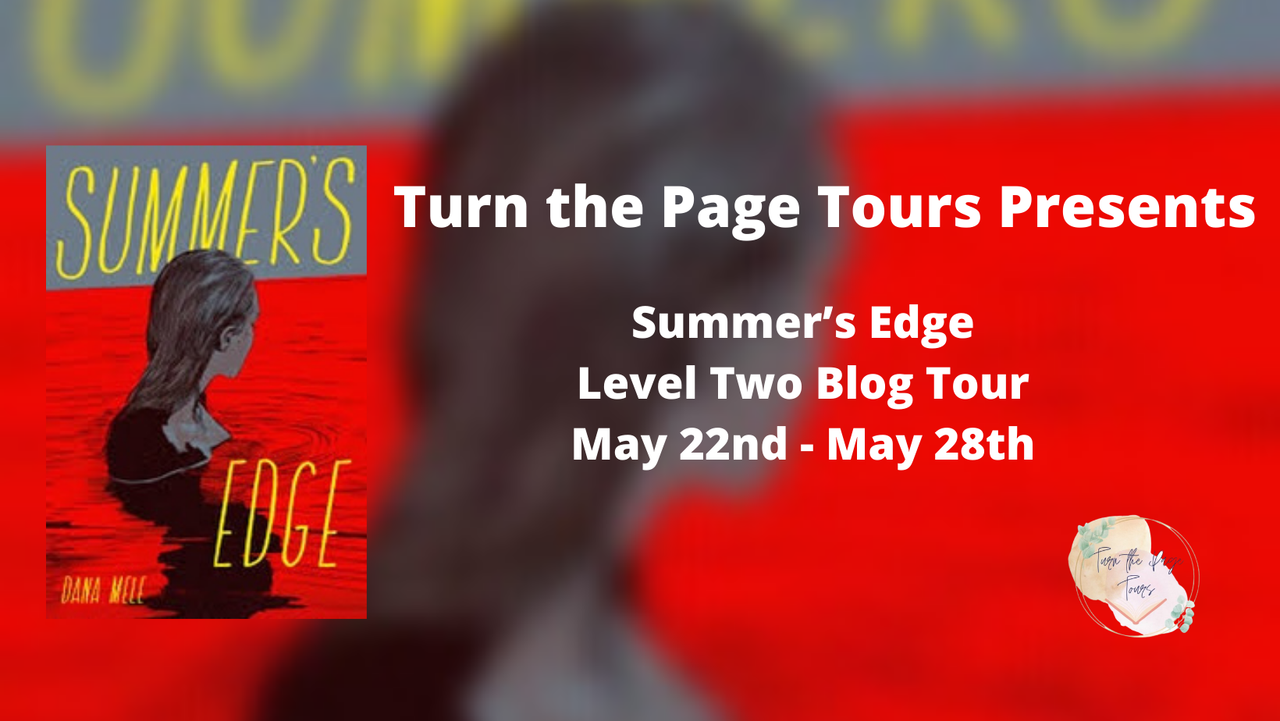 Welcome to my stop on the blog tour for Summer's Edge by Dana Mele.  This tour is being hosted by Turn the Page Tours.
TITLE:  Summer's Edge
AUTHOR: Dana Mele
PUBLISHER: Simon & Schuster
RELEASE DATE: May 31, 2022
GENRES: YA Thriller/Mystery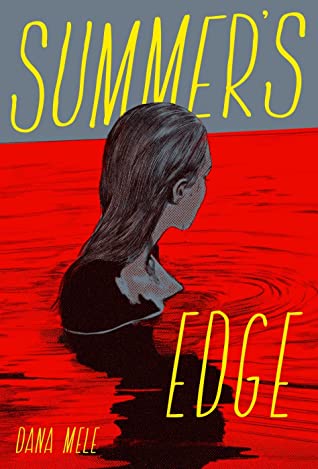 I Know What You Did Last Summer meets  The Haunting of Hill House  in this atmospheric, eerie teen thriller following an estranged group of friends being haunted by their friend who died last summer.
Emily Joiner was once part of an inseparable group—she was a sister, a best friend, a lover, and a rival. Summers without Emily were unthinkable. Until the fire burned the lake house to ashes with her inside.
A year later, it's in Emily's honor that Chelsea and her four friends decide to return. The house awaits them, meticulously rebuilt. Only, Chelsea is haunted by ghostly visions. Loner Ryan stirs up old hurts and forces golden boy Chase to play peacemaker. Which has perfect hostess Kennedy on edge as eerie events culminate in a stunning accusation: Emily's death wasn't an accident. And all the clues needed to find the person responsible are right here.
As old betrayals rise to the surface, Chelsea and her friends have one night to unravel a mystery spanning three summers before a killer among them exacts their revenge.
BUY LINKS:
Barnes & Noble: 
https://www.barnesandnoble.com/w/summers-edge-dana-mele/1140376458
Amazon:  https://www.barnesandnoble.com/w/summers-edge-dana-mele/1140376458
Bookshop:  https://bookshop.org/a/25463/9781534493117
I'm not even sure how to write this review. This book was so good and I honestly didn't see the twists coming for quite awhile. I feel like maybe I should have, but it was so well written.
The book starts in present day with Chelsea. Every summer, her group of friends goes to Kennedy's lake house. It's been one full year since the fire and Emily's death. Chelsea struggled with it to the point that she was put into a hospital for a long time. But there was an invite to the house, and she felt like she needed to be there. Chelsea, Kennedy, Chase, Ryan, and Emily had been friends for so long. The weekend at the lake house was tradition. Chelsea struggles to remember what happened the night of the fire and feels guilt for not saving Emily. When everyone besides Emily is back together again, the tensions build quickly. Chase has his girlfriend, Mila, with. No one admits to writing the invitations. They play a game that ends up being tampered with. Ryan is the angriest since Emily was his twin. A lot of bad things start to happen and we go back in time. The story takes place on one day over three summers. Everything comes together and makes sense by the end.
I loved the twists in this book. The pacing was great and it was so hard to put down. I wish I could say more because I have a lot of thoughts right now, but it would ruin too much.
I gave this book 5 stars. Thank you to the publisher and author, Dana Mele, for sending me a copy for review.
Warnings for fire, death, mention of suicide, teenage drinking, grief.
Dana Mele is a Pushcart-nominated writer based in the Catskills. A graduate of Wellesley College, Dana holds degrees in theatre, education, and law. Dana's debut, PEOPLE LIKE US, was published in 2018 and shortlisted for the 2019 ITW Thriller Award for Best Young Adult Novel. A second YA thriller, SUMMER'S EDGE, is forthcoming from Simon & Schuster in Spring 2022, followed by TRAGIC, a graphic novel retelling of Hamlet from Legendary Comics.
Author's website:  danamele.com
Author's instagram: https://www.instagram.com/danammele/
There is one (1) copy of Summer's Edge available.
Follow The Tour:
Summer's Edge
Blog + Instagram Tour
May 22 – May 28
| | | | |
| --- | --- | --- | --- |
| NAME | DATE | POST TYPE | SOCIAL MEDIA |
| Turn the Page Tours | May 22 | Welcome Post | Blog + Instagram |
| Kait Plus Books | May 24 | Interview on Blog | Blog + Instagram |
| Baltimore Bibliophile | May 24 | Review | Blog + Instagram |
| Pop the Butterfly | May 23 | Review | Blog + Instagram |
| And She Reads | May 26 | Review | Blog + Instagram |
| Book Lover's Book Review | May 27 | Cover must be main focus | Instagram ONLY |
| coldbrewbookreviews | May 23 | Cover must be main focus | Instagram ONLY |
| midnight_rendezvous | May 22 | Cover must be main focus | Instagram ONLY |
| Sara Mackenzi Reads | May 28 | Bookish playlist | Blog + Instagram |
| Confessions of a YA Reader | May 25 | Review | Blog |
| Shooks Books | May 28 | Review | Blog + Instagram |