Top Ten Tuesday is hosted by That Artsy Reader Girl.   You can find each week's topic on her site.
This week's topic is books I was so excited to get, but still haven't read.
I feel  like this list could be huge.  I just looked through my shelves and picked some random ones.  A lot are sequels.  The books are in no particular order.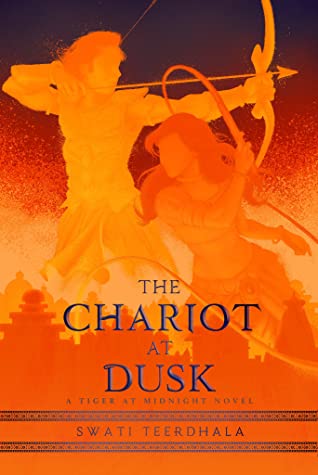 The Chariot at Dusk (book 3) by Swati Teerdhala
A queen at last. An empty palace. A kingdom to save.

Esha is reeling from Kunal's betrayal, but she has a kingdom to rule from behind a thin smokescreen—pretending to be Princess Reha while she sends her most trusted soldiers to collect Reha and Kunal by any means necessary. Traitors, after all, must be punished.

But the Yavar are attacking from every front—tracking down Kunal and Reha in the remote mountains, kidnapping Harun—in search of legendary artifacts that will give them the power to break the precarious janma bond and release the destructive magic back into the lands.

Now that the race is on to find the missing artifacts, Esha must put aside her rage and work with Kunal again—but can she find the strength to forgive him, or will the Viper have her revenge at any cost?

In the final book of Swati Teerdhala's epic fantasy trilogy, the lands' fate, their people's livelihoods, and the bond that sustains their world all depend on what Kunal and Esha can offer—to the gods and to each other.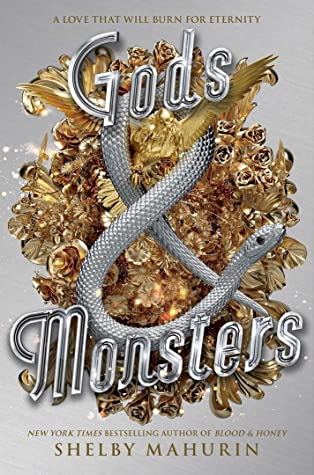 Gods & Monsters (book 3) by Shelby Mahurin
The spellbinding conclusion to the New York Times and IndieBound bestselling trilogy Serpent & Dove. This stunning fantasy take on French witches and forbidden love is perfect for fans of Sarah J. Maas.

Evil always seeks a foothold. We must not give it one.

After a heartbreaking loss, Lou, Reid, Beau, and Coco are bent on vengeance more than ever before—and none more so than Lou.

But this is no longer the Lou they thought they knew. No longer the Lou that captured a chasseur's heart. A darkness has settled over her, and this time it will take more than love to drive it out.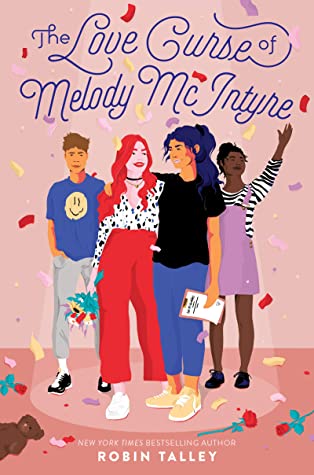 The Love Curse of Melody McIntyre by Robin Talley
Perfect for fans of Becky Albertalli and Nina LaCour, this #ownvoices romantic comedy from New York Times bestselling author Robin Talley has something for everyone: backstage rendezvous, deadly props, and a seemingly insurmountable obstacle to True Love.

Melody McIntyre, stage manager extraordinaire, has a plan for everything.

What she doesn't have? Success with love. Every time she falls for someone during a school performance, both the romance and the show end in catastrophe. So, Mel swears off any entanglements until their upcoming production of Les Mis is over.

Of course, Mel didn't count on Odile Rose, rising star in the acting world, auditioning for the spring performance. And she definitely didn't expect Odile to be sweet and funny, and care as much about the play's success as Mel.

Which means that Melody McIntyre's only plan now is trying desperately not to fall in love.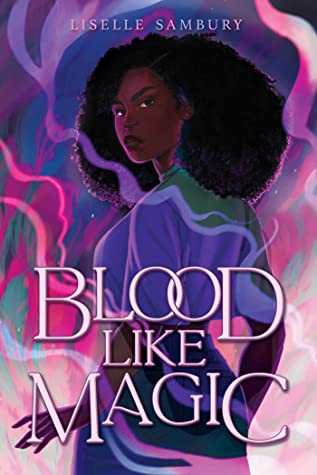 Blood Like Magic by Liselle Sambury
An urban fantasy debut following a teen witch who is given a horrifying task: sacrificing her first love to save her family's magic. The problem is, she's never been in love—she'll have to find the perfect guy before she can kill him.

After years of waiting for her Calling—a trial every witch must pass in order to come into their powers—the one thing Voya Thomas didn't expect was to fail. When Voya's ancestor gives her an unprecedented second chance to complete her Calling, she agrees—and then is horrified when her task is to kill her first love. And this time, failure means every Thomas witch will be stripped of their magic.

Voya is determined to save her family's magic no matter the cost. The problem is, Voya has never been in love, so for her to succeed, she'll first have to find the perfect guy—and fast. Fortunately, a genetic matchmaking program has just hit the market. Her plan is to join the program, fall in love, and complete her task before the deadline. What she doesn't count on is being paired with the infuriating Luc—how can she fall in love with a guy who seemingly wants nothing to do with her?

With mounting pressure from her family, Voya is caught between her morality and her duty to her bloodline. If she wants to save their heritage and Luc, she'll have to find something her ancestor wants more than blood. And in witchcraft, blood is everything.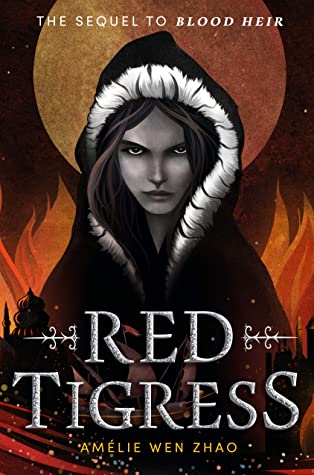 Red Tigress by Amelie Wen Zhao
Fans of Children of Blood and Bone will love the sequel to Blood Heir. The second book in an epic fantasy series about a princess hiding a dark secret and the con man she must trust to liberate her empire from a dark reign.

Ana Mikhailov is the only surviving member of the royal family of Cyrilia. She has no army, no title, and no allies, and now she must find a way to take back the throne or risk the brutal retribution of the empress. Morganya is determined to establish a new world order on the spilled blood of non-Affinites. Ana is certain that Morganya won't stop until she kills them all.

Ana's only chance at navigating the dangerous world of her homeland means partnering with Ramson Quicktongue again. But the cunning crime lord has schemes of his own. For Ana to find an army, they must cross the Whitewaves to the impenetrable stone forts of Bregon. Only, no one can be certain what they will find there.

A dark power has risen. Will revolution bring peace–or will it only paint the streets in more blood.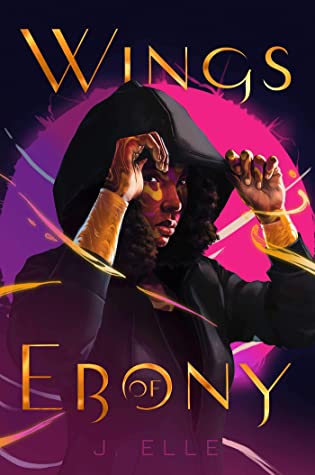 Wings of Ebony by J. Elle
"Make a way out of no way" is just the way of life for Rue. But when her mother is shot dead on her doorstep, life for her and her younger sister changes forever. Rue's taken from her neighborhood by the father she never knew, forced to leave her little sister behind, and whisked away to Ghizon—a hidden island of magic wielders.

Rue is the only half-god, half-human there, where leaders protect their magical powers at all costs and thrive on human suffering. Miserable and desperate to see her sister on the anniversary of their mother's death, Rue breaks Ghizon's sacred Do Not Leave Law and returns to Houston, only to discover that Black kids are being forced into crime and violence. And her sister, Tasha, is in danger of falling sway to the very forces that claimed their mother's life.

Worse still, evidence mounts that the evil plaguing East Row is the same one that lurks in Ghizon—an evil that will stop at nothing until it has stolen everything from her and everyone she loves. Rue must embrace her true identity and wield the full magnitude of her ancestors' power to save her neighborhood before the gods burn it to the ground.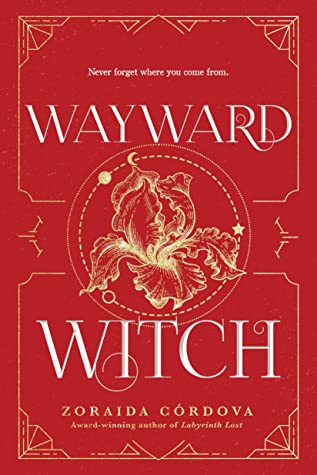 Wayward Witch (book 3)  by Zoraida Cordova
Rose Mortiz has always been a fixer, but lately she's been feeling lost. She has brand-new powers she doesn't understand, and her family is still trying to figure out how to function in the wake of her amnesiac father's return home. Then, on the night of her Deathday party, Rose discovers her father's memory loss has been a lie.
 
As she rushes to his side, the two are ambushed and pulled through a portal to the land of Adas, a fairy realm hidden in the Caribbean Sea. There, Rose is forced to work with a group of others to save Adas. Soon, she begins to discover the scope of her powers, the troubling truth about her father's past, and the sacrifices he made to save her sisters.
 
But if Rose wants to return home so she can repair her broken family, she must figure out how to heal Adas first.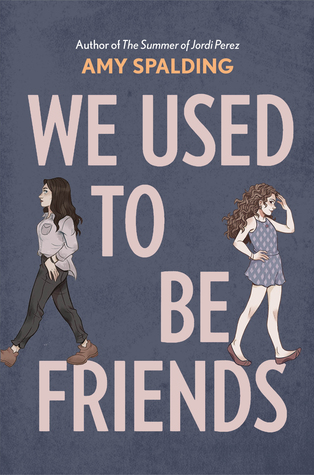 We Used To Be Friends by Amy Spalding
Two best friends grow up—and grow apart—in this innovative contemporary YA novel
 
Told in dual timelines—half of the chapters moving forward in time and half moving backward—We Used to Be Friends explores the most traumatic breakup of all: that of childhood besties. At the start of their senior year in high school, James (a girl with a boy's name) and Kat are inseparable, but by graduation, they're no longer friends. James prepares to head off to college as she reflects on the dissolution of her friendship with Kat while, in alternating chapters, Kat thinks about being newly in love with her first girlfriend and having a future that feels wide open. Over the course of senior year, Kat wants nothing more than James to continue to be her steady rock, as James worries that everything she believes about love and her future is a lie when her high-school sweetheart parents announce they're getting a divorce. Funny, honest, and full of heart, We Used to Be Friends tells of the pains of growing up and growing apart.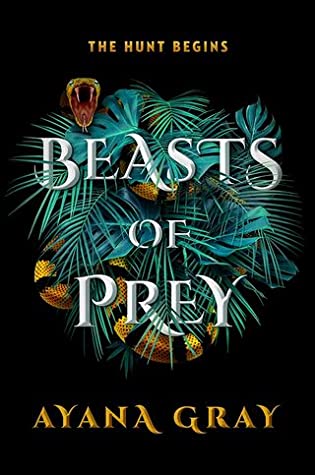 Beasts of Prey by Ayana Gray
In this much-anticipated series opener, fate binds two Black teenagers together as they strike a dangerous alliance to hunt down the ancient creature menacing their home—and discover much more than they bargained for.

Magic doesn't exist in the broken city of Lkossa anymore, especially for girls like sixteen-year-old Koffi. Indentured to the notorious Night Zoo, she cares for its fearsome and magical creatures to pay off her family's debts and secure their eventual freedom. But the night her loved ones' own safety is threatened by the Zoo's cruel master, Koffi unleashes a power she doesn't fully understand—and the consequences are dire.

As the second son of a decorated hero, Ekon is all but destined to become a Son of the Six—an elite warrior—and uphold a family legacy. But on the night of his final rite of passage, a fire upends his plans. In its midst, Ekon not only encounters the Shetani—a vicious monster that has plagued the city and his nightmares for nearly a century—but a curious girl who seems to have the power to ward off the beast. Koffi's power ultimately saves Ekon's life, but his choice to let her flee dooms his hopes of becoming a warrior.

Desperate to redeem himself, Ekon vows to hunt the Shetani down and end its reign of terror, but he can't do it alone. Meanwhile, Koffi believes finding the Shetani and selling it for a profit could be the key to solving her own problems. Koffi and Ekon—each keeping their true motives secret from the other—form a tentative alliance and enter into the unknowns of the Greater Jungle, a world steeped in wild magic and untold dangers. The hunt begins. But it quickly becomes unclear whether they are the hunters or the hunted.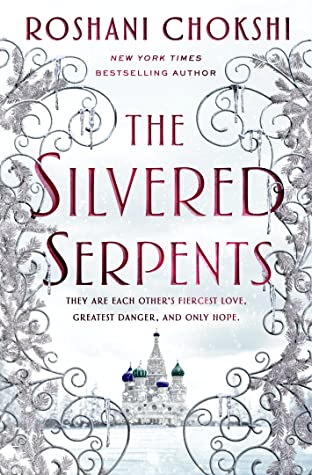 The Silvered Serpents (book 2) by Roshani Chokshi
They are each other's fiercest love, greatest danger, and only hope.

Séverin and his team members might have successfully thwarted the Fallen House, but victory came at a terrible cost — one that still haunts all of them. Desperate to make amends, Séverin pursues a dangerous lead to find a long lost artifact rumoured to grant its possessor the power of God.

Their hunt lures them far from Paris, and into the icy heart of Russia where crystalline ice animals stalk forgotten mansions, broken goddesses carry deadly secrets, and a string of unsolved murders makes the crew question whether an ancient myth is a myth after all.

As hidden secrets come to the light and the ghosts of the past catch up to them, the crew will discover new dimensions of themselves. But what they find out may lead them down paths they never imagined.

A tale of love and betrayal as the crew risks their lives for one last job.
Have you read any of these?