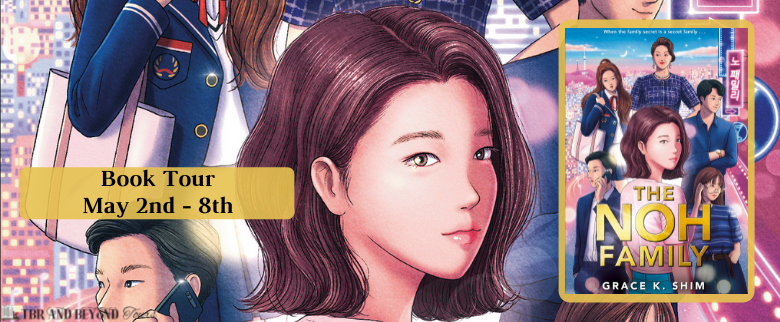 Welcome to my stop on the blog tour for The Noh Family by Grace K. Shim.  This tour is being hosted by TBR and Beyond Tours.
The Noh Family by Grace K Shim
Genre: Young Adult Contemporary
Publishing Date: May 3, 2022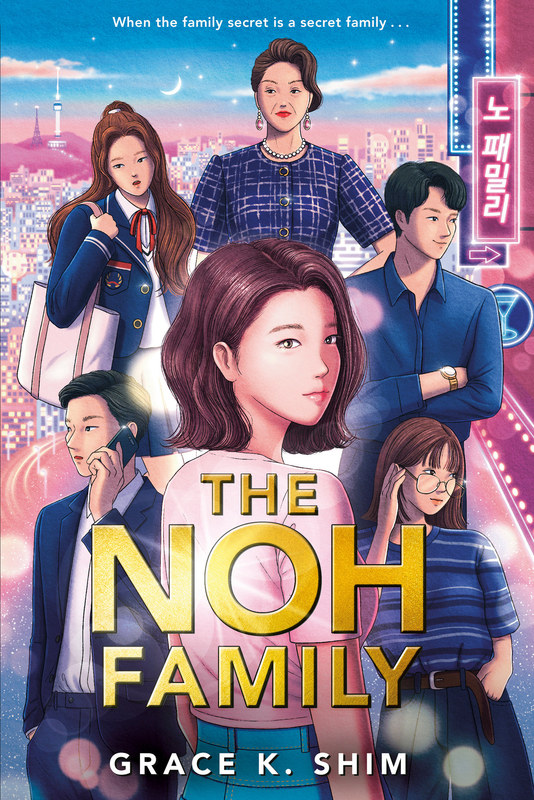 A sparkling K-drama inspired debut teen novel by Grace Shim, THE NOH FAMILY introduces irrepressibly charming teen Chloe Kang, who is reunited with her deceased father's estranged family via a DNA test, and is soon whisked off to Seoul to join them…
When her friends gift her a 23-and-Me test as a gag, high school senior Chloe Kang doesn't think much of trying it out. She doesn't believe anything will come of it–she's an only child, her mother is an orphan, and her father died in Seoul before she was even born, and before her mother moved to Oklahoma. It's been just Chloe and her mom her whole life. But the DNA test reveals something Chloe never expected–she's got a whole extended family from her father's side half a world away in Korea. Her father's family are owners of a famous high-end department store, and are among the richest families in Seoul. When they learn she exists, they are excited to meet her. Her mother has huge reservations, she hasn't had a great relationship with her husband's family, which is why she's kept them secret, but she can't stop Chloe from traveling to Seoul to spend two weeks getting to know the Noh family.
Chloe is whisked into the lap of luxury, but something feels wrong. Chloe wants to shake it off–she's busy enjoying the delights of Seoul with new friend Miso Dan, the daughter of one of her mother's grade school friends. And as an aspiring fashion designer, she's loving the couture clothes her department store owning family gives her access to. But soon Chloe will discover the reason why her mother never told her about her dad's family, and why the Nohs wanted her in Seoul in the first place. Could joining the Noh family be worse than having no family at all?
Book Links:
Goodreads: https://www.goodreads.com/book/show/57983699-the-noh-family 
Amazon: https://www.amazon.com/Noh-Family-Grace-K-Shim/dp/0593462734/ref=sr_1_1?creative=330641&keywords=The+Noh+Family&qid=1646685530&s=books&sr=1-1 
Barnes & Noble: https://www.barnesandnoble.com/w/the-noh-family-grace-shim/1140010260?ean=9780593462737 
Book Depository: https://www.bookdepository.com/Noh-Family-Grace-K-Shim/9780593462737?ref=grid-view&qid=1646685675970&sr=1-2 
Indigo: https://www.chapters.indigo.ca/en-ca/books/the-noh-family/9780593462737-item.html?ikwid=the+noh+family&ikwsec=Home&ikwidx=0#algoliaQueryId=10384a612d7d8a1ae3968ccaa338ed2f 
IndieBound: https://www.indiebound.org/book/9780593462737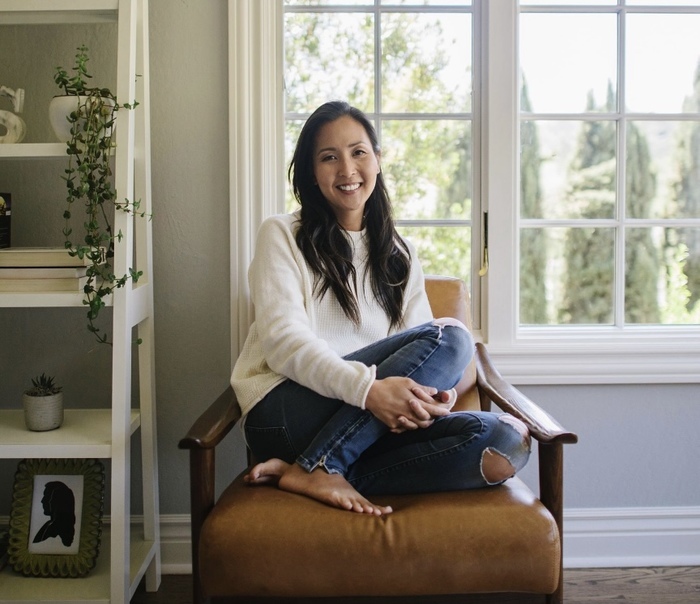 Grace grew up in Tulsa Oklahoma as one of two Korean-Americans at her high school (her sister was the other one). Today, Grace writes books with Korean-American protagonists that she wished she had read about as a teen.
When she's not plotting (the writing kind, not the world domination kind), you can find her wearing a Korean sheet mask, baking French macarons, and unintentionally killing house plants & succulents. She lives in the Bay Area with her husband and three kids.
Author Links:
Website: https://www.gkshimwrites.com/ 
Twitter: https://twitter.com/gracemisplaced1 
Instagram: https://www.instagram.com/gkshimwrites/ 
Goodreads: https://www.goodreads.com/author/show/21471974.Grace_K_Shim 
Follow The Tour:
May 2nd
Stuck in Fiction – Promotional Post
Book Thoughts and Musings – Review & Mood Board
May 3rd
Quill Tree Fox – Interview
Whispering Stories – Review
Fueled By Chapters – Review
May 4th
Nine Bookish Lives – Promotional Post
B for Bookslut – Review
May 5th
Kait Plus Books – Interview
popthebutterfly reads – Review
Beauty & Her Books – Top 5 Reasons to Read The Noh Family
May 6th
Brinns Books – Review & Favorite Quotes
Confessions of a YA Reader – Promotional Post
May 7th
Melancholic Blithe – Interview
The Book Dutchesses – Promotional Post
Justice For Readers – Review & Favorite Quotes
May 8th
Oyinda Loves Books – Top 5 Reasons to Read The Noh Family
Little Corner Reads – Mood Board
Instagram:
May 2nd
writingrosereads – Promotional Post
feliciareads11 – Blogger's Choice
capturedfiction – Blogger's Choice
May 3rd
lelliereads – Review
quilltreefox – Blogger's Choice
inahreads – Blogger's Choice
May 4th
whisperingprose – Review
ninebookishlives – Blogger's Choice
May 5th
tinybooknest – Review & Mood Board
iambibliomane – Review
popthebutterfly – Blogger's Choice
beautynherbooks – Blogger's Choice
May 6th
tbrandbeyond – Promotional Post
brinnsbooks – Blogger's Choice
May 7th
biblio.jojo – Review
gingerly_reading – Review
justiceforreaders – Blogger's Choice
May 8th
mulberryreads – Review & Playlist
oyindalovesbooks – Blogger's Choice
littlecornerreads – Blogger's Choice