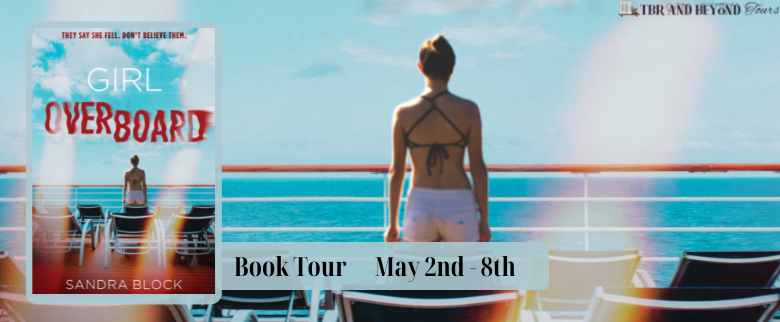 Welcome to my stop on the blog tour for Girl Overboard by Sandra Block.  This tour is being hosted by TBR and Beyond Tours.
Girl Overboard by Sandra Block
Genre: Young Adult Thriller
Publishing Date: May 3, 2022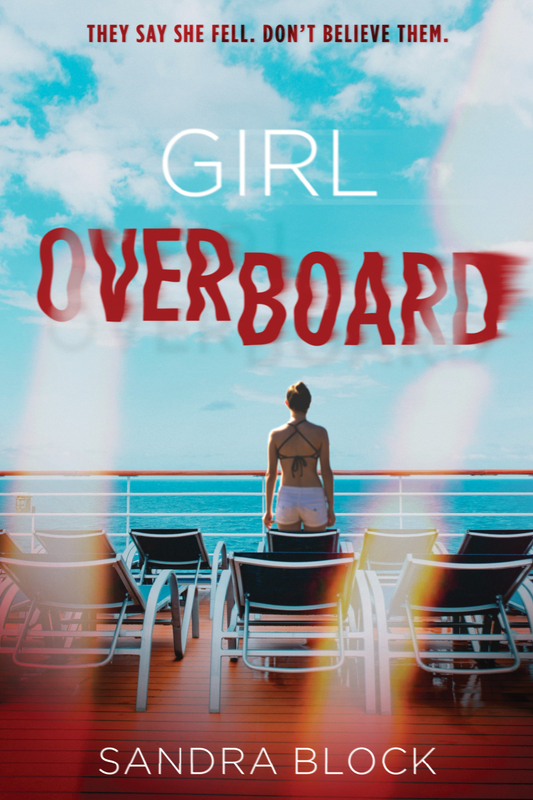 This fast-paced thriller about a girl who investigates her friend's disappearance during their cruise ship vacation is Ruth Ware's The Woman in Cabin 10 for teens—and it's a paperback original!
Izzy is reaching peak boredom on a cruise with her parents until she meets daring new friend Jade, with whom Izzy can barely keep up. But a shock wave runs through the cruise ship when Jade goes missing in the middle of the night, leaving behind a cryptic note.
Izzy digs deeper into Jade's disappearance, but someone doesn't want to find the truth. And if she's not careful, Izzy might not get off this ship alive . . .
Underlined is a line of totally addictive romance, thriller, and horror paperback original titles coming to you fast and furious each month. Enjoy everything you want to read the way you want to read it.
Book Links:
Goodreads: https://www.goodreads.com/book/show/57698922-girl-overboard 
Amazon: https://www.amazon.ca/gp/product/B09K3DRRGV/ref=x_gr_w_bb_sin?ie=UTF8&tag=x_gr_w_bb_sin_ca-20&linkCode=as2&camp=15121&creative=330641 
Barnes & Noble: https://www.barnesandnoble.com/w/girl-overboard-sandra-block/1140393980?ean=9780593483466 
Book Depository: https://www.bookdepository.com/Girl-Overboard-Sandra-Block/9780593483466?ref=grid-view&qid=1646689650153&sr=1-3 
Indigo: https://www.chapters.indigo.ca/en-ca/books/girl-overboard/9780593483466-item.html?ikwid=girls+overboard&ikwsec=Home&ikwidx=0#algoliaQueryId=c314ccbbc99c7067c41c464eedf54105 
IndieBound: https://www.indiebound.org/book/9780593483466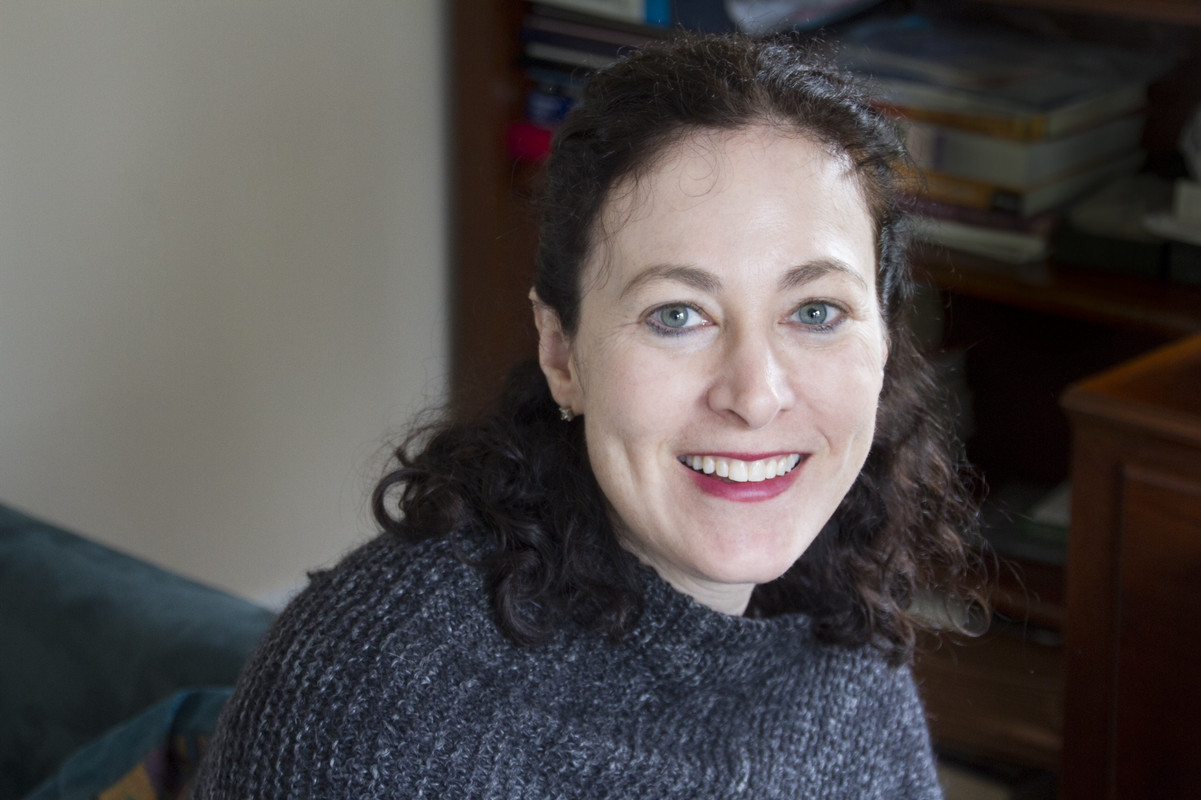 Sandra A. Block graduated from college at Harvard, then returned to her native land of Buffalo, New York for medical training and never left. She is a practicing neurologist and proud Sabres fan, and lives at home with her husband, two children, and impetuous yellow lab. Her work has been published in the Washington Post. Little Black Lies is her debut, a finalist in the International Thriller Awards, and The Girl Without a Name and The Secret Room are the other books in the Zoe Goldman series, and What Happened That Night her stand-a-lone. Girl Overboard is her first Young Adult thriller.
Author Links:
Website: http://www.sandraablock.com/ 
Twitter: https://twitter.com/block_sandra 
Instagram: https://www.instagram.com/sandrablockauthor/ 
Goodreads: https://www.goodreads.com/author/show/1370782.Sandra_Block 
Facebook: https://www.facebook.com/sandraablockauthor/ 
Follow The Tour:
May 2nd
The Book Dutchesses – Interview
May 3rd
Twirling Book Princess – Promotional Post
PopTheButterfly Reads – Review
May 4th
Stuck in Fiction – Promotional Post
BookMeSomeTime – Review
May 5th
Nine Bookish Lives – Interview
Confessions of a YA Reader – Promotional Post
May 6th
Book-Keeping – Review
Ravenz Reviewz – 15 Reactions While Reading Girl Overboard
May 7th
The Carly library – Review
Jen Jen Reviews – Review
May 8th
Kait Plus Books – Interview
Instagram:
May 2nd
jl_books – Promotional Post
tinybooknest – 15 Reactions While Reading Girl Overboard,
May 3rd
justa.gal.andherbooks – Review
popthebutterfly – Blogger's Choice
May 4th
bookswithtori – Review
feliciareads11 – Blogger's Choice
BookMeSomeTime – Blogger's Choice
May 5th
gryffindorbookishnerd – Review
ninebookishlives – Blogger's Choice
May 6th
writingrosereads – Promotional Post
hollymbryan – Blogger's Choice
ravenzreviewz – Blogger's Choice
May 7th
stuffskyereads – Review
thecarlylibrary – Blogger's Choice
May 8th
tbrandbeyond – Promotional Post
biblio.jojo – Top 5 Reasons to Read Girl Overboard