Goodreads Monday was hosted by Lauren's Page Turners.   It's now hosted by Budget Tales Book Blog.  All you have to do is show off a book from your TBR that you're looking forward to reading.
It's getting hard to remember which ones I've done already, so I'm sorry if you see a book pop up on these more than once.  It will happen.  Probably a lot.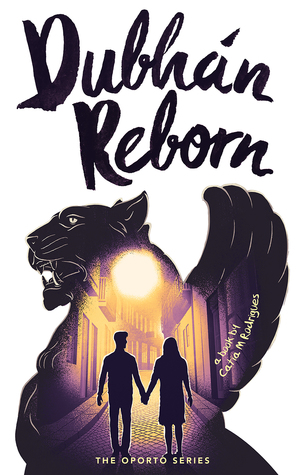 Dubhan Reborn by Catia M Rodrigues
ONE LOVE. ONE ENCHANTED CITY. ONE CHANCE TO MAKE THINGS RIGHT AGAIN.
Lisa and Nathan are fatefully bonded to each other ever since their paths crossed. But Nathan carries with him an old legacy – the essence of the Dubhán – linking him to a dark past. Their love will be put to the test, forcing them to question everything they have always known… and been.
In whom can they really trust when everyone has something to win… and a lot to lose? What can they really believe in when the foundations of the City itself seem to do everything to push them apart?
Fall in love with their story, as they fight to prove that love transcends everything: rules, principles, family bonds.
Even… Death?
Have you read this?  Is it on your TBR?