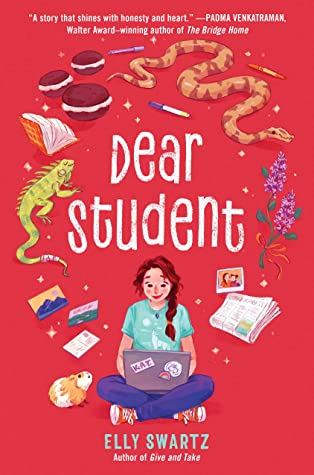 Dear Student by Elly Swartz
When Autumn becomes the secret voice of the advice column in her middle school newspaper she is faced with a dilemma–can she give fair advice to everyone, including her friends, while keeping her identity a secret?

Starting Middle School is rough for Autumn after her one and only BFF moves to California. Uncertain and anxious, she struggles to connect with her new classmates. The two potential friends she meets could not be more different: bold Logan who has big ideas and quiet Cooper who's a bit mysterious. But Autumn has a dilemma: what do you do when the new friends you make don't like each other?

When Autumn is picked to be the secret voice of the Dear Student letters in the Hillview newspaper, she finds herself smack in the middle of a problem with Logan and Cooper on opposite sides. But before Autumn can figure out what to do, the unthinkable happens. Her secret identity as Dear Student is threatened. Now, it's time for Autumn to find her voice, her courage, and follow her heart, even when it's divided.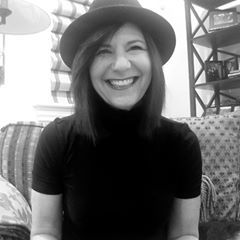 Elly Swartz loves writing for kids, Twizzlers, and anything with her family. She grew up in Yardley, Pennsylvania, studied psychology at Boston University, and received a law degree from Georgetown University Law Center.

Elly is the author of 4 contemporary middle grade novels. Her debut novel, FINDING PERFECT (FSG 2016) is about 12-year-old Molly, OCD, and a slam poetry competition that will determine everything. In her second book, SMART COOKIE (Scholastic, 2018), you meet the spunky and big-hearted Frankie who is all about family with a dash of mischief and mystery! Then in October, 2019, we said hello to Maggie in GIVE AND TAKE (FSG). With the help of a foster baby named Izzie, Maggie learns that sometimes love means letting go. And in the spring of 2022, we'll get to know Autumn in DEAR STUDENT (Delacorte/Penguin Random House). Autumn is a girl with social anxiety and a pet guinea pig named Cheetos, who becomes the secret voice of the advice column in her middle school newspaper. Next up, HIDDEN TRUTH (Delacorte/Penguin Random House). How far would you go to keep a promise to a friend?

You can find Elly at ellyswartz.com, on Twitter @ellyswartz, on Instagram @ellyswartzbooks or on her webseries #BooksintheKitchen with author Victoria J. Coe.