I saw this on Heather's blog https://ninebookishlives.com/2022/01/23/2022-goals-22-books-in-2022/ and thought this would be fun to do.  Maybe it will give me a bit of a push to read some non arcs.
I'm sharing 22 books I want to read in 2022.  I split them up a bit.  There will be 10 books that are backlist and 12 books that are 2022 releases.
These are in no particular order.  I'm just starting with the 2022 books and then I'll add the backlist.  I have no idea if I'll get to all of these.  Fingers crossed.
Some of these will be sequels, so please be aware if you read the book descriptions.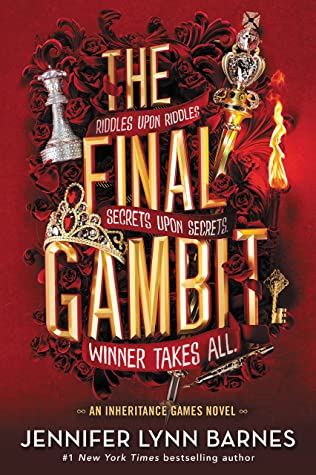 The Final Gambit by Jennifer Lynn Barnes
Avery's fortune, life, and loves are on the line in the game that everyone will be talking about.

To inherit billions, all Avery Kylie Grambs has to do is survive a few more weeks living in Hawthorne House. The paparazzi are dogging her every step. Financial pressures are building. Danger is a fact of life. And the only thing getting Avery through it all is the Hawthorne brothers. Her life is intertwined with theirs. She knows their secrets, and they know her.

But as the clock ticks down to the moment when Avery will become the richest teenager on the planet, trouble arrives in the form of a visitor who needs her help—and whose presence in Hawthorne House could change everything. It soon becomes clear that there is one last puzzle to solve, and Avery and the Hawthorne brothers are drawn into a dangerous game against an unknown and powerful player.

Secrets upon secrets. Riddles upon riddles. In this game, there are hearts and lives at stake—and there is nothing more Hawthorne than winning.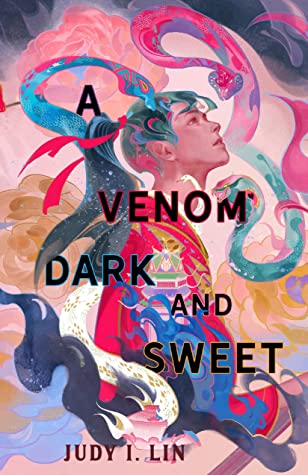 A Venom Dark and Sweet by Judy I. Lin
The enthralling conclusion to Judy I. Lin's Book of Tea duology—A Magic Steeped in Poison and A Venom Dark and Sweet—is sure to enchant fans of Adrienne Young and Leigh Bardugo.

A great evil has come to the kingdom of Dàxi. The Banished Prince has returned to seize power, his rise to the dragon throne aided by the mass poisonings that have kept the people bound in fear and distrust.

Ning, a young but powerful shénnóng-shi—a wielder of magic using the ancient and delicate art of tea-making—has escorted Princess Zhen into exile. Joining them is the princess' loyal bodyguard, Ruyi, and Ning's newly healed sister, Shu. Together the four young women travel throughout the kingdom in search of allies to help oust the invaders and take back Zhen's rightful throne.

But the golden serpent still haunts Ning's nightmares with visions of war and bloodshed. An evil far more ancient than the petty conflicts of men has awoken, and all the magic in the land may not be enough to stop it from consuming the world…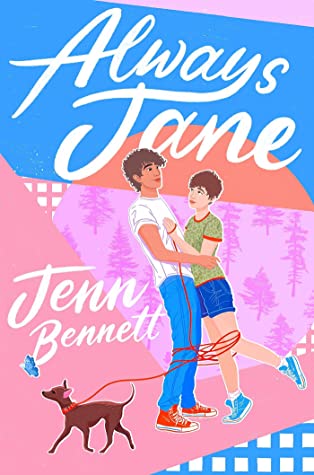 Always Jane by Jenn Bennett
A chauffer's daughter finds herself in the middle of a love triangle with the sons of her boss's wealthy next-door neighbors in this delightfully romantic story from the author of Alex, Approximately, Jenn Bennett.

Love—and Fen Sarafian—do not care about your summer plans.

Eighteen-year-old chauffeur's daughter Jane Marlow grew up among the domestic staff of a wealthy LA rock producer, within reach of bands she idolizes, but never a VIP. Every summer, Jane and her father head to the Sierras to work at the producer's luxury lodge at Lake Condor—a resort town and the site of a major musical festival.

The legendary family who runs the festival are the Sarafians, and Jane's had a longtime crush on their oldest son, Eddie—doltish but sweet. So when a long-distance romance finally sparks between them, she doesn't hesitate to cross class lines.

But Jane's feelings about Eddie are thrown into question after she returns to the lake and reconnects with his alluringly intense brother, the dark horse of her placid summer plans. A fellow lover of music—and hater of the game—Fen Sarafian has been ousted from the family and is slumming it at a vinyl record shop. He burns for Jane like a house on fire and will do anything to sabotage his older brother, even if it means taking a wrecking ball to a multi-million-dollar music festival. Or Jane's heart.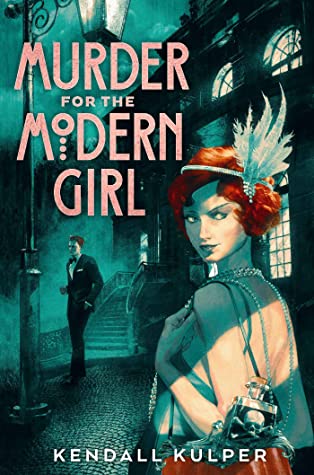 Murder for the Modern Girl by Kendall Kulper
Gatsby-era glamour, a swoon-worthy love story, and an indomitable heroine dazzle in this romp that captures the extravagance of the Roaring Twenties and the dangers of vigilante justice.

A ravishing young mind reader stalks the streets at night in kitten heels, prowling for men to murder.

A soft-spoken genius toils away in the city morgue, desperate to unearth the science behind his gift for shapeshifting.

It's a match made in 1928 Chicago, where gangsters run City Hall, jazz fills the air, and every good girl's purse conceals a flask.

Until now, eighteen-year-old Ruby's penchant for poison has been a secret. No one knows that she uses her mind-reading abilities to target men who prey on vulnerable women, men who escape the clutches of Chicago "justice." When she meets a brilliant boy working at the morgue, his knack for forensic detail threatens to uncover her dark hobby. Even more unfortunately: sharp, independent Ruby has fallen in love with him.

Waltzing between a supernaturally enhanced romance, the battle to take down a gentleman's club, and loyal friendships worth their weight in diamonds, Ruby brings defiant charm to every spectacular page of Murder for the Modern Girl—not to mention killer fashion. An irresistible caper perfect for fans of The Gentleman's Guide to Vice and Virtue.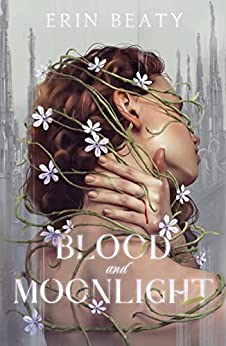 Blood and Moonlight by Erin Beaty
In this medieval YA fantasy thriller, an orphan with a secret, magical sight gets caught between a mysterious genius and the serial killer he's hunting.

Rising above the city of Collis is the holy Sanctum. And watching over its spires is Catrin, an orphan girl with unique skills—for she alone can spot the building's flaws in construction before they turn deadly.

But when Catrin witnesses a murderer escaping the scene of his crime, she's pulled into the web of a dangerous man who will definitely strike again. Assigned to capture the culprit is the mysterious, brilliant, and enigmatic Simon, whose insights into the mind of a killer are frighteningly accurate.

As the grisly crimes continue, Catrin finds herself caught between murderer and detective while hiding her own secret—a supernatural sight granted by the moon, destined to make her an outcast, and the only thing that might save her and those she loves from becoming the next victims…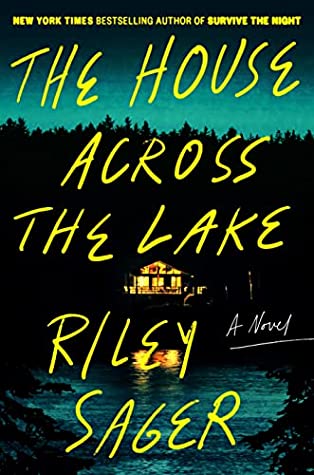 The House Across the Lake by Riley Sager
The New York Times best-selling author of Final Girls and Survive the Night ("a master of the twist and the turn" – Rolling Stone) is back with his most unexpected thriller yet.

Casey Fletcher, a recently widowed actress trying to escape a streak of bad press, has retreated to the peace and quiet of her family's lake house in Vermont. Armed with a pair of binoculars and several bottles of liquor, she passes the time watching Tom and Katherine Royce, the glamorous couple who live in the house across the lake. They make for good viewing—a tech innovator, Tom is rich; and a former model, Katherine is gorgeous.

One day on the lake, Casey saves Katherine from drowning, and the two strike up a budding friendship. But the more they get to know each other—and the longer Casey watches—it becomes clear that Katherine and Tom's marriage is not as perfect and placid as it appears. When Katherine suddenly vanishes, Casey becomes consumed with finding out what happened to her. In the process, she uncovers eerie, darker truths that turn a tale of voyeurism and suspicion into a story of guilt, obsession and how looks can be very deceiving.

With his trademark blend of sharp characters, psychological suspense, and gasp-worthy surprises, Riley Sager's The House Across the Lake unveils more than one twist that will shock readers until the very last page.
The Honeys by Ryan La Sala
From Ryan La Sala, the wildly popular author of Reverie, comes a twisted and tantalizing horror novel set amidst the bucolic splendor of a secluded summer retreat.

Mars has always been the lesser twin, the shadow to his sister Caroline's radiance. But when Caroline dies under horrific circumstances, Mars is propelled to learn all he can about his once-inseparable sister who'd grown tragically distant.

Mars's genderfluidity means he's often excluded from the traditions — and expectations — of his politically connected family. This includes attendance at the prestigious Aspen Conservancy Summer Academy where his sister poured so much of her time. But with his grief still fresh, he insists on attending in her place.

What Mars finds is a bucolic fairytale not meant for him. Folksy charm and sun-drenched festivities camouflage old-fashioned gender roles and a toxic preparatory rigor. Mars seeks out his sister's old friends: a group of girls dubbed the Honeys, named for the beehives they maintain behind their cabin. They are beautiful and terrifying — and Mars is certain they're connected to Caroline's death.

But the longer he stays at Aspen, the more the sweet mountain breezes give way to hints of decay. Mars's memories begin to falter, bleached beneath the relentless summer sun. Something is hunting him in broad daylight, toying with his mind. If Mars can't find it soon, it will eat him alive.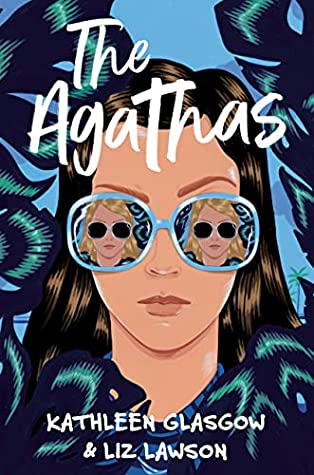 The Agathas by Kathleen Glasgow and Liz Lawson
Last summer, Alice Ogilve's basketball-star boyfriend Steve dumped her. Then she disappeared for five days. Where she went and what happened to her is the biggest mystery in Castle Cove, because she's not talking. Or it was, at least. But now, another one of Steve's girlfriends has vanished: Brooke Donovan, Alice's ex–best friend. And it doesn't look like Brooke will be coming back. . .

Enter Iris Adams, Alice's tutor. Iris has her own reasons for wanting to disappear, though unlike Alice, she doesn't have the money or the means. That could be changed by the hefty reward Brooke's grandmother is offering to anyone who can share information about her granddaughter's whereabouts. The police are convinced Steve is the culprit, but Alice isn't so sure, and with Iris on her side, she just might be able to prove her theory.

In order to get the reward and prove Steve's innocence, they need to figure out who killed Brooke Donovan. And luckily Alice has exactly what they need—the complete works of Agatha Christie. If there's anyone that can teach the girls how to solve a mystery it's the master herself. But the town of Castle Cove holds many secrets, and Alice and Iris have no idea how much danger they're about to walk into.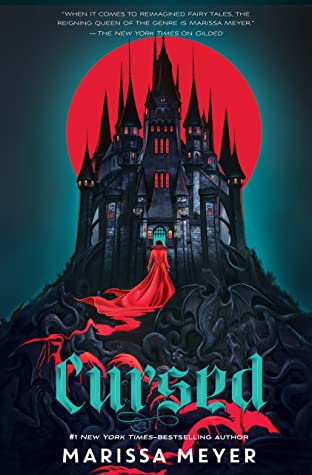 Cursed by Marissa Meyer
Serilda and Gild attempt to break the curses that tether their spirits to Adalheid's haunted castle before the Endless Moon, when the Erlking means to capture one of the seven gods and make a wish to return his lover, Perchta, from the underworld. But as the story progresses, it becomes clear he doesn't want just one god – he wants to capture all seven, and force them to bring down the veil that keeps the Dark Ones separate from the land of the mortals. Serilda and Gild must try to thwart his plans, all while solving the mystery of Gild's forgotten name, freeing his younger sister who is trapped inside Gravenstone Castle, and trying to protect their unborn child.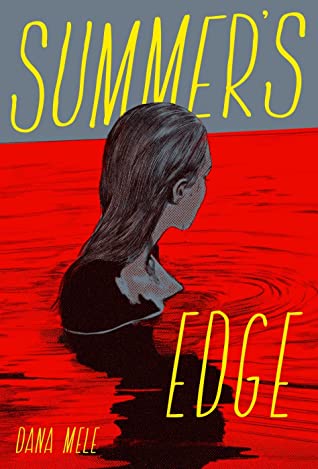 Summer's Edge by Dana Mele
I Know What You Did Last Summer meets The Haunting of Hill House  in this atmospheric, eerie teen thriller following an estranged group of friends being haunted by their friend who died last summer.

Emily Joiner was once part of an inseparable group—she was a sister, a best friend, a lover, and a rival. Summers without Emily were unthinkable. Until the fire burned the lake house to ashes with her inside.

A year later, it's in Emily's honor that Chelsea and her four friends decide to return. The house awaits them, meticulously rebuilt. Only, Chelsea is haunted by ghostly visions. Loner Ryan stirs up old hurts and forces golden boy Chase to play peacemaker. Which has perfect hostess Kennedy on edge as eerie events culminate in a stunning accusation: Emily's death wasn't an accident. And all the clues needed to find the person responsible are right here.

As old betrayals rise to the surface, Chelsea and her friends have one night to unravel a mystery spanning three summers before a killer among them exacts their revenge.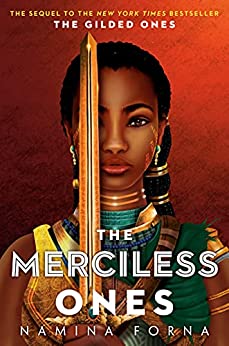 The Merciless Ones by Namina Forna
Fans of The Gilded Ones and Children of Blood and Bone will love the second book in an epic fantasy series about a girl who is the key to saving the empire–or its greatest threat.

It's been six months since Deka has freed the goddesses and discovered who she really is. There are now wars waging across the kingdom. Otereans now think jatu are traitors to the nation. Deka is called a monster.

But the real battle has only just begun and Deka must lead the charge. Deka is tasked with freeing the rest of the goddesses. Only as she begins to free them, she begins to see a strange symbol everywhere in places of worship and worn on armor. There's something unnatural about that symbol; just looking at it makes Deka lose her senses. Even worse, it seems to repel her powers. She can't command or communicate with the new deathshrieks. In fact, she can't even understand them when they speak.

Deka knows freeing the goddesses is just the beginning. She can tell whatever dark force out is powerful and there is something sinister out there threatening the kingdom connected to that symbol–something merciless–that her army will need to stop before humanity crumbles. But Deka's powers are only getting stronger…and her strongest weapon could be herself.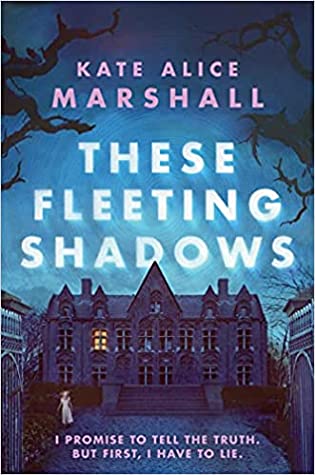 These Fleeting Shadows by Kate Alice Marshall
The Haunting of Hill House meets Knives Out in a bid for an inheritance that will leave Helen Vaughan either rich…or dead.

Helen Vaughan doesn't know why she and her mother left their ancestral home at Harrowstone Hall, called Harrow, or why they haven't spoken to their extended family since. So when her grandfather dies, she's shocked to learn that he has left everything—the house, the grounds, and the money—to her. The inheritance comes with one condition: she must stay on the grounds of Harrow for one full year, or she'll be left with nothing.

There is more at stake than money. For as long as she can remember, Harrow has haunted Helen's dreams—and now those dreams have become a waking nightmare. Helen knows that if she is going to survive the year, she needs to uncover the secrets of Harrow. Why is the house built like a labyrinth? What is digging the holes that appear in the woods each night? And why does the house itself seem to be making her sick?

With each twisted revelation, Helen questions what she knows about Harrow, her family, and even herself. She no longer wonders if she wants to leave…but if she can.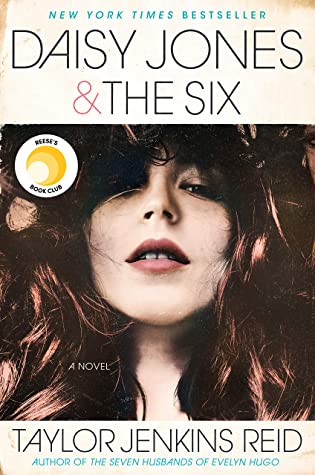 Daisy Jones & The Six by Taylor Jenkins Reid
A gripping novel about the whirlwind rise of an iconic 1970s rock group and their beautiful lead singer, revealing the mystery behind their infamous break up.

Everyone knows Daisy Jones & The Six, but nobody knows the real reason why they split at the absolute height of their popularity…until now.

Daisy is a girl coming of age in L.A. in the late sixties, sneaking into clubs on the Sunset Strip, sleeping with rock stars, and dreaming of singing at the Whisky a Go-Go. The sex and drugs are thrilling, but it's the rock and roll she loves most. By the time she's twenty, her voice is getting noticed, and she has the kind of heedless beauty that makes people do crazy things.

Another band getting noticed is The Six, led by the brooding Billy Dunne. On the eve of their first tour, his girlfriend Camila finds out she's pregnant, and with the pressure of impending fatherhood and fame, Billy goes a little wild on the road.

Daisy and Billy cross paths when a producer realizes the key to supercharged success is to put the two together. What happens next will become the stuff of legend.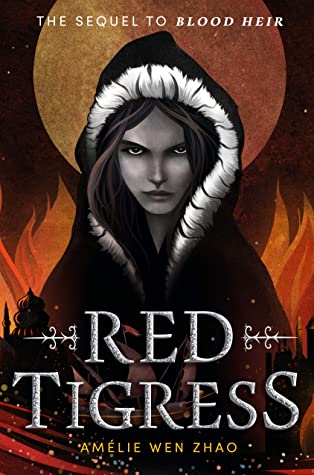 Red Tigress by Amelie Wen Zhao
Fans of Children of Blood and Bone will love the sequel to Blood Heir. The second book in an epic fantasy series about a princess hiding a dark secret and the con man she must trust to liberate her empire from a dark reign.

Ana Mikhailov is the only surviving member of the royal family of Cyrilia. She has no army, no title, and no allies, and now she must find a way to take back the throne or risk the brutal retribution of the empress. Morganya is determined to establish a new world order on the spilled blood of non-Affinites. Ana is certain that Morganya won't stop until she kills them all.

Ana's only chance at navigating the dangerous world of her homeland means partnering with Ramson Quicktongue again. But the cunning crime lord has schemes of his own. For Ana to find an army, they must cross the Whitewaves to the impenetrable stone forts of Bregon. Only, no one can be certain what they will find there.

A dark power has risen. Will revolution bring peace–or will it only paint the streets in more blood.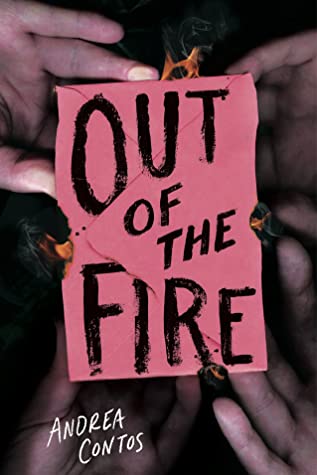 Out of the Fire by Andrea Contos
Sadie meets One of Us is Lying in a mind-blowingly twisty, feminist thriller that will grab you from the very first page and keep your heart pounding until the shocking conclusion.

We were like fire, the four of us. Catching each other's sparks until the flames grew, spread, raged beyond our control.

We'll give them back the damage they left us with, burden them with the weight of our pain.

We may be temporarily broken, but we will leave them forever charred.

Ashes to ashes.

It wasn't the kidnapping that ruined Cass Adams's life. It was the letters that came after. The pink envelopes that appear in her car, her locker, her bedroom. Notes from the man she escaped, telling her that he's always there, always watching.

And that someday, he'll be back for her.

The police say there's nothing they can do, and Cass resigns herself to live in fear until she reconnects with three old friends-three girls ready to exact vengeance on those who wronged them.

But the deeper Cass digs, the more shocking the truth becomes, especially when she discovers that the person who ruined her life may be the only one who can save it.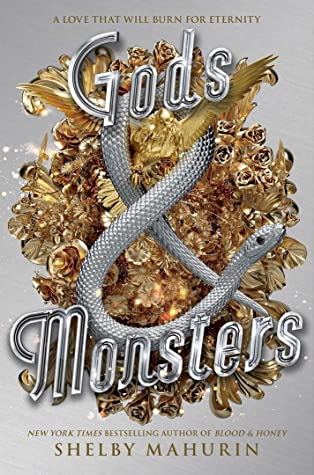 Gods & Monsters by Shelby Mahurin
The spellbinding conclusion to the New York Times and IndieBound bestselling trilogy Serpent & Dove. This stunning fantasy take on French witches and forbidden love is perfect for fans of Sarah J. Maas.

Evil always seeks a foothold. We must not give it one.

After a heartbreaking loss, Lou, Reid, Beau, and Coco are bent on vengeance more than ever before—and none more so than Lou.

But this is no longer the Lou they thought they knew. No longer the Lou that captured a chasseur's heart. A darkness has settled over her, and this time it will take more than love to drive it out.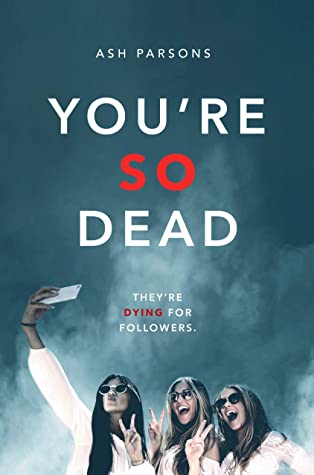 You're So Dead by Ash Parsons
A hilarious Agatha Christie-inspired YA thriller-comedy about three best friends who sneak into an influencers-only festival event (gone wrong), only to discover a killer is in their midst–and they have to uncover the truth and solve the mystery before it's too late. Perfect for fans of One of Us Is Lying and Truly Devious .

Plum Winter has always come in second to her sister, the unbelievably cool, famous influencer Peach Winter. And when Peach is invited to an all-expenses paid trip to a luxurious art and music festival for influencers on a private island in the Caribbean, Plum decides it's finally her time to shine. So she intercepts the invite–and asks her two best friends Antonia and Marlowe to come along to the fest with her. It'll be a spring break they'll never forget.

But when Plum and her friends get to the island, it's not anything like it seemed in the invite. The island is run-down, creepy, and there doesn't even seem to be a festival–it's just seven other quasi-celebrities and influencers, and none of the glitz and glamor she expected. Then people start to die…

Plum and her friends soon realize that someone has lured each of them to the "festival" to kill them. Someone has a vendetta against every person on the island–and no one is supposed to leave the island alive. So, together, Plum, Antonia, and Marlowe will do whatever it takes to unravel the mystery of the killer, and fight to save themselves and as many influencers as they can, before it's too late.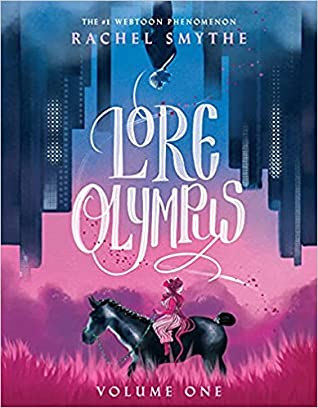 Lore Olympus: Volume One by Rachel Smythe
Experience the propulsive love story of two Greek gods—Hades and Persephone—brought to life with lavish artwork and an irresistible contemporary voice.

Scandalous gossip, wild parties, and forbidden love—witness what the gods do after dark in this stylish and contemporary reimagining of one of mythology's most well-known stories from creator Rachel Smythe. Featuring a brand-new, exclusive short story, Smythe's original Eisner-nominated web-comic Lore Olympus brings the Greek Pantheon into the modern age with this sharply perceptive and romantic graphic novel.

This volume collects episodes 1-25 of the #1 WEBTOON comic, Lore Olympus.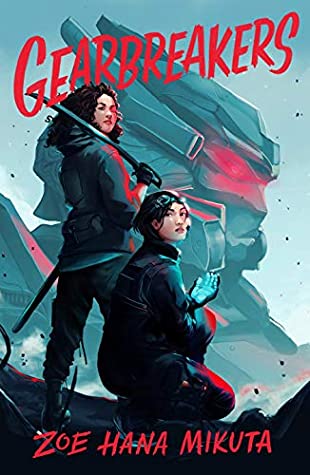 Gearbreakers by Zoe Hana Mikuta
Two girls on opposite sides of a war discover they're fighting for a common purpose—and falling for each other—in Zoe Hana Mikuta's high-octane debut Gearbreakers, perfect for fans of Pacific Rim, Pierce Brown's Red Rising Saga, and Marie Lu's Legend series.

We went past praying to deities and started to build them instead…

The shadow of Godolia's tyrannical rule is spreading, aided by their giant mechanized weapons known as Windups. War and oppression are everyday constants for the people of the Badlands, who live under the thumb of their cruel Godolia overlords.

Eris Shindanai is a Gearbreaker, a brash young rebel who specializes in taking down Windups from the inside. When one of her missions goes awry and she finds herself in a Godolia prison, Eris meets Sona Steelcrest, a cybernetically enhanced Windup pilot. At first Eris sees Sona as her mortal enemy, but Sona has a secret: She has intentionally infiltrated the Windup program to destroy Godolia from within.

As the clock ticks down to their deadliest mission yet, a direct attack to end Godolia's reign once and for all, Eris and Sona grow closer—as comrades, friends, and perhaps something more…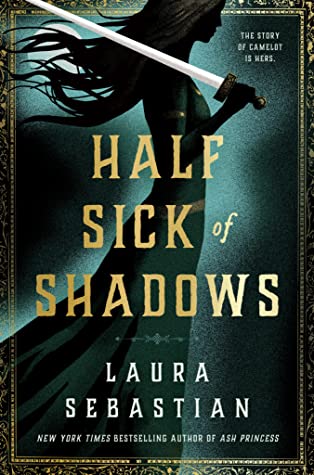 Half Sick of Shadows by Laura Sebastian
The Lady of Shalott reclaims her story in this bold feminist reimagining of the Arthurian myth from the New York Times bestselling author of Ash Princess.

Everyone knows the legend. Of Arthur, destined to be a king. Of the beautiful Guinevere, who will betray him with his most loyal knight, Lancelot. Of the bitter sorceress, Morgana, who will turn against them all. But Elaine alone carries the burden of knowing what is to come–for Elaine of Shalott is cursed to see the future.

On the mystical isle of Avalon, Elaine runs free and learns of the ancient prophecies surrounding her and her friends–countless possibilities, almost all of them tragic.

When their future comes to claim them, Elaine, Guinevere, Lancelot, and Morgana accompany Arthur to take his throne in stifling Camelot, where magic is outlawed, the rules of society chain them, and enemies are everywhere. Yet the most dangerous threats may come from within their own circle.

As visions are fulfilled and an inevitable fate closes in, Elaine must decide how far she will go to change fate–and what she is willing to sacrifice along the way.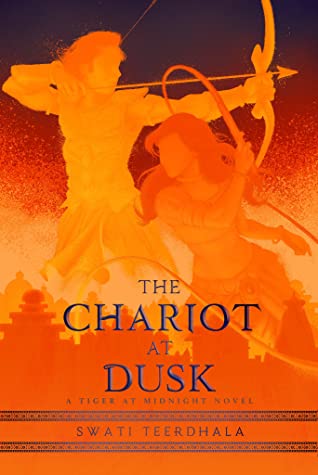 The Chariot at Dusk by Swati Teerdhala
A queen at last. An empty palace. A kingdom to save.

Esha is reeling from Kunal's betrayal, but she has a kingdom to rule from behind a thin smokescreen—pretending to be Princess Reha while she sends her most trusted soldiers to collect Reha and Kunal by any means necessary. Traitors, after all, must be punished.

But the Yavar are attacking from every front—tracking down Kunal and Reha in the remote mountains, kidnapping Harun—in search of legendary artifacts that will give them the power to break the precarious janma bond and release the destructive magic back into the lands.

Now that the race is on to find the missing artifacts, Esha must put aside her rage and work with Kunal again—but can she find the strength to forgive him, or will the Viper have her revenge at any cost?

In the final book of Swati Teerdhala's epic fantasy trilogy, the lands' fate, their people's livelihoods, and the bond that sustains their world all depend on what Kunal and Esha can offer—to the gods and to each other.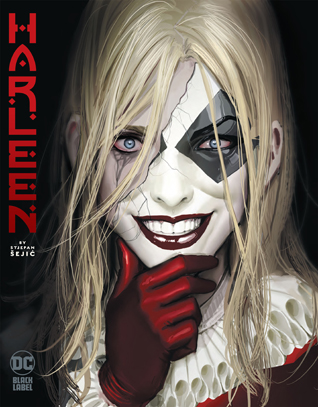 Harleen by Stjepan Sejic
Dr. Harleen Quinzel has a theory: mental illness is a survival mechanism. As she seeks to help the broken souls of Gotham City piece together their sanity she will become the one thing she fears the most: one of them. A bold new retelling of the tragic origin of Harley Quinn told through the eyes of the only person who knows her better than anyone: Harleen.

A young psychiatrist with a potential cure for the madness that haunts Gotham City, Dr. Harleen Quinzel must prove her revolutionary theory to a skeptical establishment by delving into the disturbed minds of Arkham Asylum's deadliest inmates. But the more time she spends with her criminally insane subjects, the closer she is drawn to one patient in particular–and the further she falls away from reality. The birth of legendary antihero Harley Quinn and the shocking origins of her twisted romance with the Joker are revealed in Harleen, a stunning new tale of love and obsession written and illustrated by renowned comics storyteller Stjepan Sejic (Aquaman: Underworld, Sunstone).

Collects: Harleen #1-3. 
Have you read any of these?