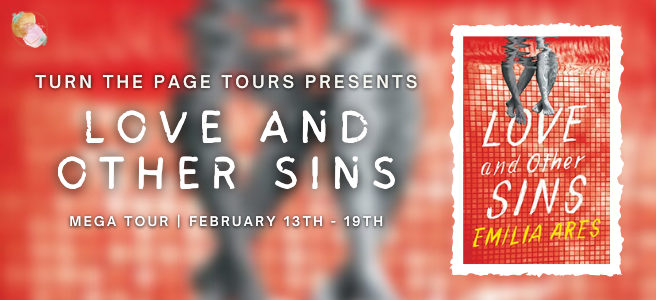 Welcome to my stop on the blog tour for Love and Other Sins by Emilia Ares.  This tour is being hosted by Turn the Page Tours.
TITLE: Love and Other Sins
AUTHOR: Emilia Ares
PUBLISHER: SERA Press
RELEASE DATE: October 19th, 2021
GENRES: Young Adult Fiction—Contemporary, Romance
BUY LINK: https://bookshop.org/a/11727/9781736814000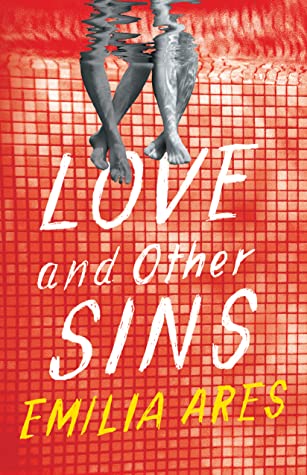 Trigger/Content Warning(s): Sexual assault, recollections of child abuse, discussions of suicidal thoughts, and mention of miscarriage
SYNOPSIS:
Mina's life is going according to plan; she's acing AP Calc and is perfectly content with her nonexistent social life. Though only a high school junior, Mina knows time is an investment, and she's putting all her capital into academics. Oliver, a child abuse survivor who grew up in the foster care system, is ready to burn down his old life and start from scratch—complete with a new name and emancipation papers—in L.A. When the two are thrown together through circumstance and develop an unexpected connection, they discover how hard it is to keep the past in the past.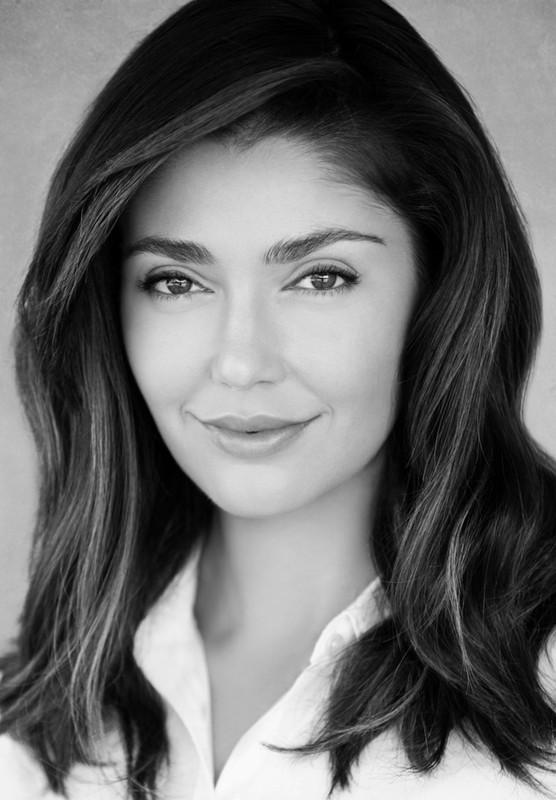 Emilia Ares is an Armenian-American actress best known for American Horror Story and Bosch, producer and now the author of Love and Other Sins. Emilia graduated from the University of California, Los Angeles with her Bachelor's in Economics and a Minor in Russian.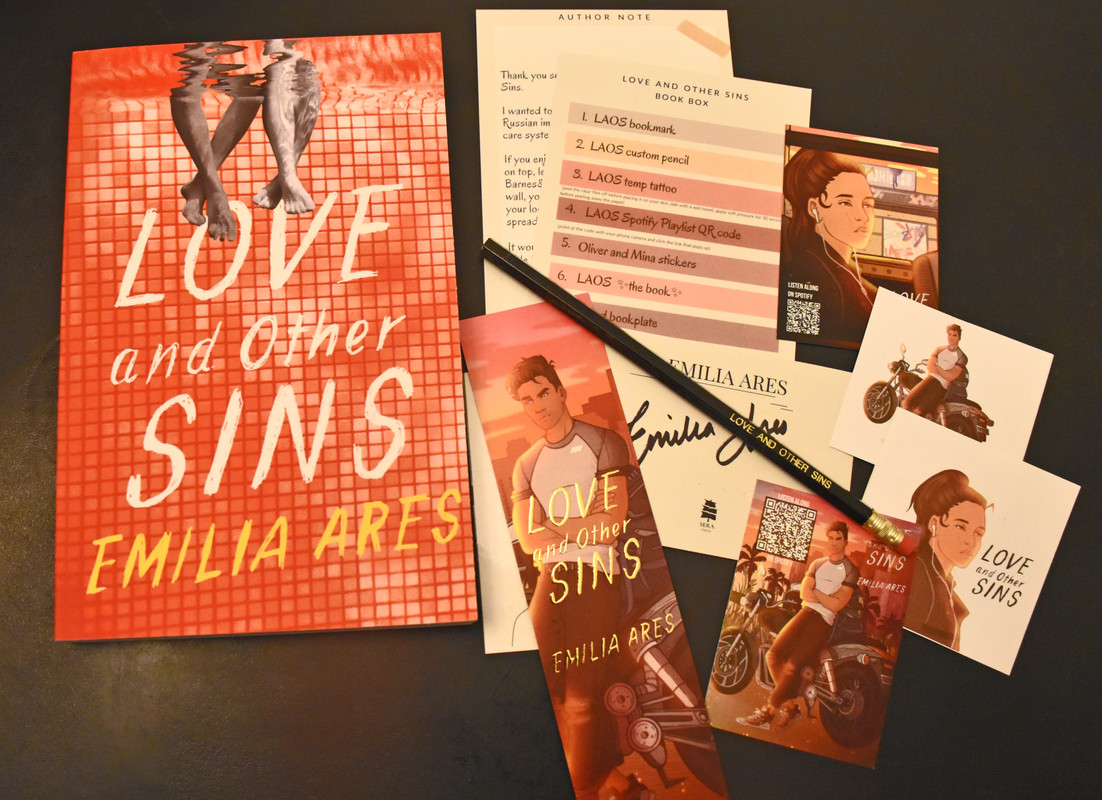 Follow The Tour:
February 13th
Turn the Page Tours – Welcome Post
Whispering Stories – Favorite Quotes
February 14th
Southern Belle at Heart – Author Interview
HerBookishObsession – Review & Opening Line
February 15th
The Fictional Journal – Journal Spread
Musing of Souls – Review & Songs to Listen to While Reading
February 16th
grimreaderonline – Review & Favorite Quotes
Lily's Cozy Blog – Review & Opening Line
February 17th
Confessions of a YA Reader – Spotlight
Jupiter's Solo Bibliophile – Author Interview & Favorite Quotes
February 18th
Brinns Books – Review & Favorite Quotes
Bookish and Cookish – Review & Songs to Listen While Reading
February 19th
Chai N Books – Author Interview
thedawnreader – Songs to Listen to While Reading
Bookishly Yours – Favorite Quotes
Instagram
February 13th
@turnthepagetours
@moonlight_rendezvous
@dreaminginpages
February 14th
@herbookish._.obsession
@the_shelf_love
@read_with_kate.16
February 15th
@g.reads
@chaicoffeeandchimings
@sparetimereader
February 16th
@grimreaderx
@lilly_sreads
@hoardingbooks.herdingcats
February 17th
February 18th
@brinnsbooks
@bookish_and_cookish
@takealookatmybookshelf
February 19th
@chai_n_books
@my_fair_fiction
@thedawnreader
TikTok
February 13th
@turnthepagetours – Tour Welcome
February 14th
February 15th
February 16th
February 17th
@itsashtaylor – First Line Trend
February 18th
@takealookatmybookshelf – Review
@the.book.princess – Popular BookTok Trend ft. Love and Other Sins
February 19th
@pagesofbellerose – Scene Reaction