My stats finally went up in January.  I'm still not back to my normal levels, but it's the best month I've had in quite awhile.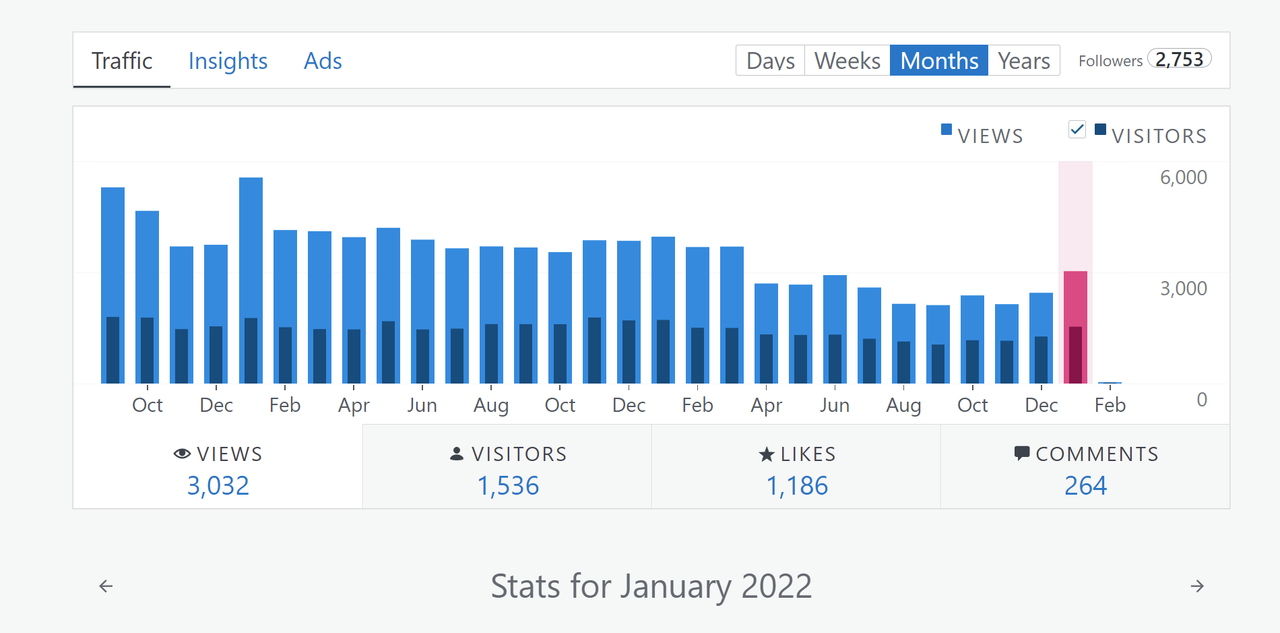 As you can see, my view count is the best since early last year.  Comments were decent, too.  
Thank you to everyone that visits my blog.