Goodreads Monday was hosted by Lauren's Page Turners.   It's now hosted by Budget Tales Book Blog.  All you have to do is show off a book from your TBR that you're looking forward to reading.
It's getting hard to remember which ones I've done already, so I'm sorry if you see a book pop up on these more than once.  It will happen.  Probably a lot.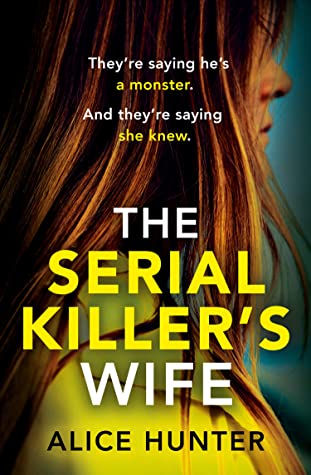 The Serial Killer's Wife by Alice Hunter
They're saying he's a monster. And they're saying she knew.
Beth and Tom Hardcastle are the envy of their neighbourhood – they have the perfect marriage, the perfect house, the perfect family.
When the police knock on their door one evening, Beth panics. Tom should be back from work by now – what if he's crashed his car? She fears the worst.
But the worst is beyond imagining.
As the interrogation begins, Beth will find herself questioning everything she believed about her husband.
They're husband and wife – till death do them part…
Have you read this?  Is it on your TBR?