We have a cute dating game for TBR and Beyond this month.  You can join HERE.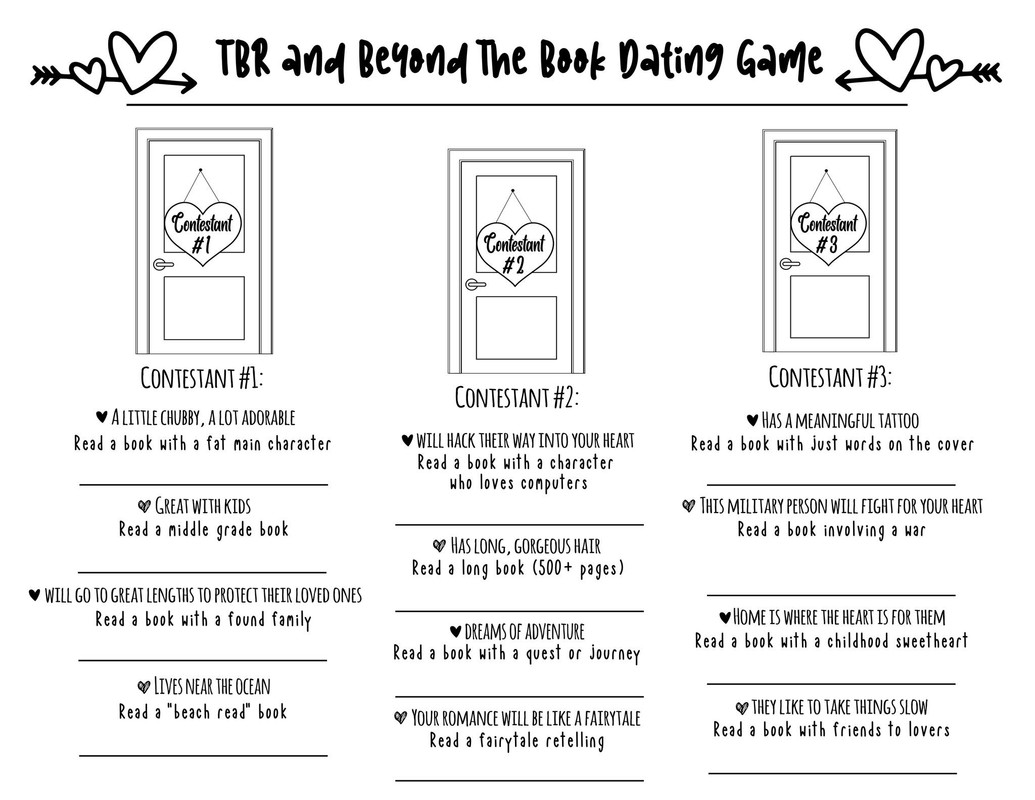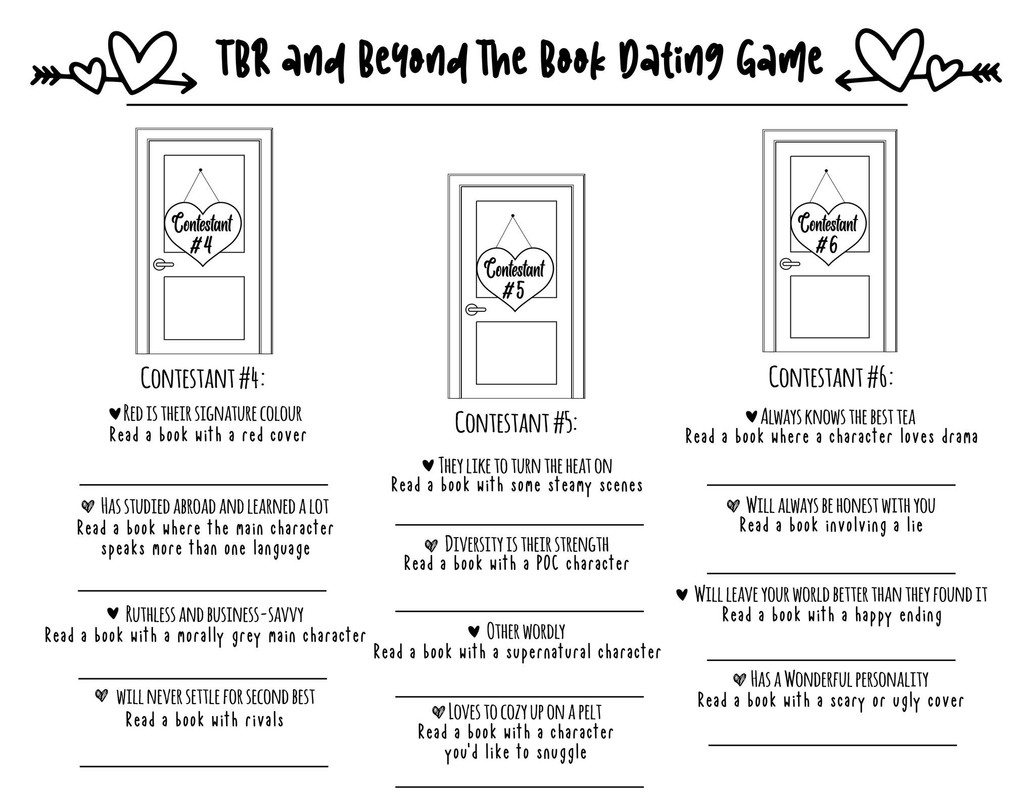 The Rules:
This month's challenge is all about finding your one true bookish love. Do you know the Dating Game? On the two graphics, there are a total of 6 doors. Behind each door hides a bookish character just waiting to be your beau or belle. How to play? Just pick the contestant that has the prompts that appeal the most to you and read books accordingly. At the end of the month, we will reveal who has been hiding behind each door. (Yes you can do more than one door)
The graphics for the challenge will be in the comments below, as well as in the general group. Feel free to print it out and mark it up as you please.
Prize this month will be any book from Book Depository (up to $15 US).
Prize Entries –
Each book read – 1 entry.
Finish all prompts for one door (4 prompts) – 5 extra entries.
Finish all 6 doors (24 prompts) – 50 extra entries
Extra Entry Chances:
Colour the Valentines colouring page
– We maybe have one or two more ways to earn entries as the month goes on, so keep an eye out for that.
Are you joining the game this month?