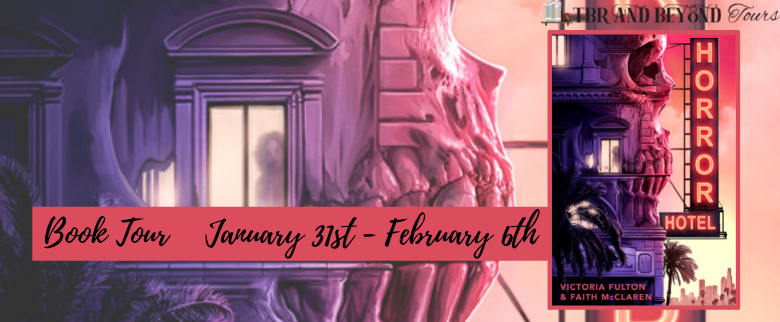 Welcome to my stop on the blog tour for Horror Hotel by Victoria Fulton and Faith McClaren. This tour is being hosted by TBR and Beyond Tours.
Horror Hotel by Victoria Fulton & Faith McClaren
Genre: Young Adult Horror
Publishing Date: February 1, 2022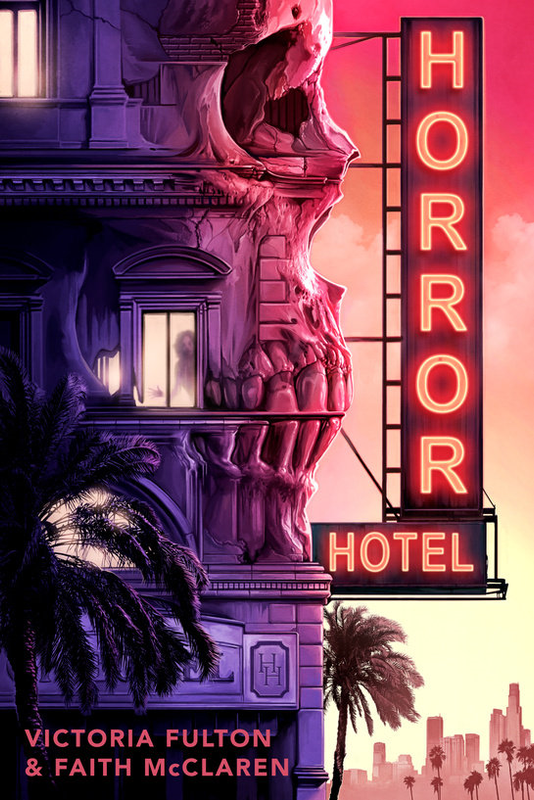 This addictive YA horror about a group of teen ghost hunters who spend the night in a haunted LA hotel is The Blair Witch Project for the TikTok generation.
When the YouTube-famous Ghost Gang—Chrissy, Chase, Emma, and Kiki—visit a haunted LA hotel notorious for tragedy to secretly film after dark, they expect it to be just like their previous paranormal huntings. Spooky enough to attract subscribers—and ultimately harmless.
But when they stumble upon something unexpected in the former room of a gruesome serial killer, they quickly realize that they're in over their heads.
Sometimes, it's the dead who need our help—and the living we should fear.
Underlined is a line of totally addictive romance, thriller, and horror paperback original titles coming to you fast and furious each month. Enjoy everything you want to read the way you want to read it.
Book Links:
Goodreads: https://www.goodreads.com/book/show/57679044-horror-hotel
Amazon: https://www.amazon.com/gp/product/B097ZB4VXJ?tag=randohouseinc7986-20
Barnes & Noble: https://www.barnesandnoble.com/w/horror-hotel-victoria-fulton/1139741176?ean=9780593483480&st=AFF&2sid=Random%20House%20Inc_8373827_NA&sourceId=AFFRandom%20House%20Inc
Book Depository: https://www.bookdepository.com/Horror-Hotel-Victoria-Fulton/9780593483480?ref=grid-view&qid=1638650453584&sr=1-5
Indigo: https://www.chapters.indigo.ca/en-ca/books/horror-hotel/9780593483480-item.html?ikwid=horror+hotel&ikwsec=Home&ikwidx=0#algoliaQueryId=c8f11f0cea44d0fc2c2ce2431acadbfd
IndieBound: https://www.indiebound.org/book/9780593483480?aff=penguinrandom
Horror Hotel was such a fun book. I read it in one sitting and didn't want to put it down at all.
Chrissy can see ghosts. She always has, but no one ever believed her. When she met Chase, he saw weird things on camera around her and asked her if she communicated with ghosts. He was the first person who listened to her and believed what she said. They started a YouTube channel with Emma and Kiki and they were getting close to one million viewers. They decided to drive from Las Vegas to Los Angeles to stay at a haunted hotel. Another girl that claimed to see ghosts died there. There was a serial killer that lived and died there. There were a lot of other deaths and bad things that happened there. As soon as they arrived Chrissy could feel nothing good. It was overwhelming to her. The whole place felt bad. There were ghosts everywhere and it messed her up. Then she met another person there that calmed that for her. He took away all the noise and pain when he was around. It drove a bit of a wedge between her and Chase because of jealousy. But she needed to feel normal and have someone to talk to that felt like she did. They were filming and Chrissy followed ghosts when she could. And then they found a dead body. And then another. There was a real life human killer at the hotel and they didn't know if anyone would make it out alive.
I really liked all the characters in the book along with the setting.
I gave this book 4 stars.
Thank you to the publisher and Netgalley for my earc.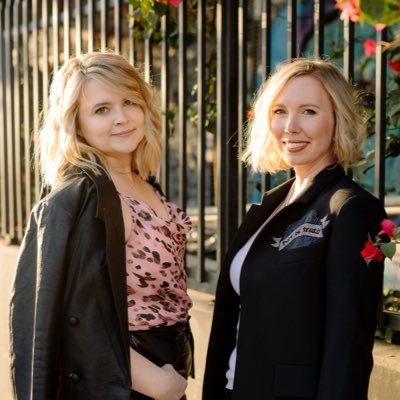 Victoria Fulton and Faith McClaren are an award-winning coauthor duo who write edgy rom-coms and frightening horror with plenty of smooching, friendship and movie references. Originally hailing from Ohio and Texas, respectively, they met in an online writing workshop where their friendship quickly blossomed into a partnership demanding they live in the same state. Now they both work and write in too-sunny Los Angeles, CA. Victoria lives with her fiancé and their two cat children and co-runs a PR agency with her other best friend in her spare time. Faith eats home baked goods made by her husband, raises a wolf-loving son, and wrangles two scruffy dogs, while also working as a book coach and developmental editor, and writing YA and women's fiction under her real name Rebekah Faubion.
Author Links:
Twitter: https://twitter.com/victoriaxfaith
Instagram: https://www.instagram.com/victoriaxfaith/
Victoria's Goodreads: https://www.goodreads.com/author/show/21368841.Victoria_Fulton
Faith's Goodreads: https://www.goodreads.com/author/show/21368842.Faith_McClaren
Follow The Tour:
January 31st
A Realm of Books – Promotional Post
DB'S Guide to the Galaxy – Review
thebookwiccan – Review & Favorite Quotes
February 1st
Quills and Stardust – Interview
Stuck in Fiction – Promotional Post
Hopelessly Devoted Bibliophile – Review
February 2nd
Pages & Plots – Promotional Post
Confessions of a YA Reader – Review
Colleen Is Booked – 15 Reactions While Reading Horror Hotel
February 3rd
And On She Reads – Interview
The Book Dutchesses – Promotional Post
artfullybookish – Favorite Quotes & Mood Board
February 4th
Jen Jen Reviews – Review
PopTheButterfly Reads – Review
Stacialovestoread – Review & Playlist
February 5th
Kait Plus Books – Interview
Justa Gal And Her Books – Review
& She Reads – Review & Mood Board
February 6th
Phannie the ginger bookworm – Review, Playlist & Favorite Quotes
Nine Bookish Lives – Promotional Post
Reading Stewardess – Review
Instagram:
January 31st
kerasalwaysreading – Review
shereadytoread – Top 5 Reasons to Read Horror Hotel
jl_books – Blogger's Choice
thebookwiccan – Blogger's Choice
February 1st
morningstarlitpages – Review & Favorite Quotes
stuffskyereads – Review
feliciareads11 – Blogger's Choice
hdbblog – Blogger's Choice
February 2nd
rosyreadz – Top 5 Reasons to Read Horror Hotel, Playlist & Mood Board
tbrandbeyond – Promotional Post
colleenisbooked – Blogger's Choice
February 3rd
thisreadergirl – Review
thebookoffaerie – Top 5 Reasons to Read Horror Hotel
thebookdutchesses – Blogger's Choice
natashaleighton – Blogger's Choice
February 4th
writingrosereads – Promotional Post
popthebutterfly – Blogger's Choice
stacialovestoread – Blogger's Choice
February 5th
thebookedbooks – Review & Playlist
books_and_dice – Review & Favorite Quotes
justa.gal.andherbooks – Blogger's Choice
& She Reads – Blogger's Choice
February 6th
theenchantedshelf – Review & Playlist
pcreads – Top 5 Reasons to Read Horror Hotel
ninebookishlives – Blogger's Choice
skygoddess1 – Blogger's Choice