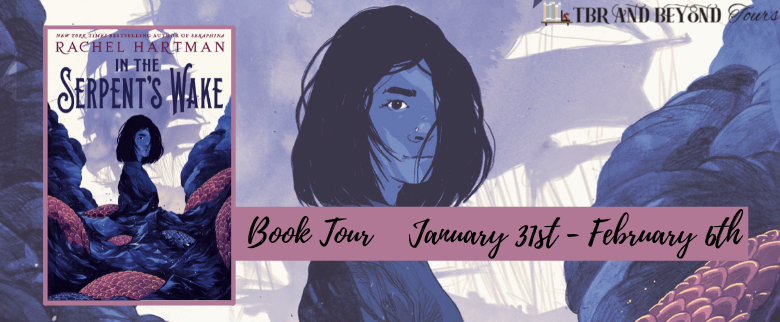 Welcome to my stop on the blog tour for In the Serpent's Wake by Rachel Hartman.  This tour is being hosted by TBR and Beyond Tours.
In the Serpent's Wake (Tess of the Road #2) by Rachel Hartman
Genre: Young Adult Fantasy
Publishing Date: February 1, 2022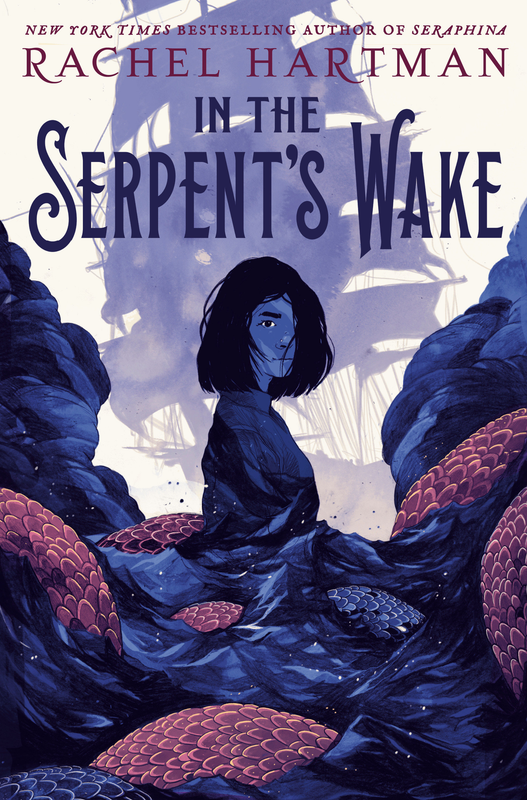 From the critically acclaimed and bestselling author of Seraphina comes a piercing new fantasy adventure that champions our resilience and humility.

MIND OF THE WORLD,
OPEN YOUR EYES.
At the bottom of the world lies a Serpent, the last of its kind.
Finding the Serpent will change lives.
Tess is a girl on a mission to save a friend.
Spira is a dragon seeking a new identity.
Marga is a woman staking her claim on a man's world.
Jacomo is a priest searching for his soul.
There are those who would give their lives to keep it hidden.
And those who would destroy it.
But the only people who will truly find the Serpent are those who have awakened to the world around them—with eyes open to the wondrous, the terrible, and the just.
Book Links:
Goodreads: https://www.goodreads.com/book/show/53406458-in-the-serpent-s-wake 
Amazon: https://www.amazon.com/Serpents-Wake-Rachel-Hartman/dp/1101931329/ref=tmm_hrd_swatch_0?_encoding=UTF8&qid=1638647655&sr=1-1 
Barnes & Noble: https://www.barnesandnoble.com/w/in-the-serpents-wake-rachel-hartman/1139741252?ean=9781101931325 
Book Depository: https://www.bookdepository.com/Serpents-Wake-Rachel-Hartman/9781101931325?ref=grid-view&qid=1638647713615&sr=1-1 
Indigo: https://www.chapters.indigo.ca/en-ca/books/in-the-serpents-wake/9780385685917-item.html?ikwid=in+the+serpent%27s+wake&ikwsec=Home&ikwidx=0#algoliaQueryId=7d933050202d77cb20b59be4de72e38e 
IndieBound: https://www.indiebound.org/book/9781101931325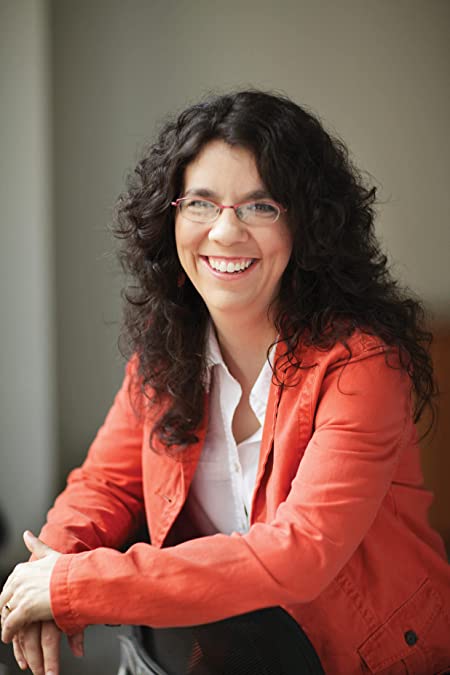 Rachel Hartman is the author of three young adult fantasy novels: SERAPHINA, SHADOW SCALE, and TESS OF THE ROAD. Her fourth novel, IN THE SERPENT'S WAKE, will be published February 1st, 2022. Her novels have been on the New York Times bestseller list and have received many awards, including the Morris Award, the Sunburst Prize, and the Monica Hughes Award. Rachel lives in Vancouver, BC, with her husband and whippet.
Author Links:
Website: https://rachelhartmanbooks.com/  
Twitter: https://twitter.com/_rachelhartman 
Goodreads: https://www.goodreads.com/author/show/357601.Rachel_Hartman 
Facebook: https://www.facebook.com/rachelhartmanbooks/ 
Follow The Tour:
January 31st
Booklore – Review & Favorite Quotes
Djreadsbooks – Review & Playlis
February 1st
Confessions of a YA Reader – Promotional Post
Gwendalyn's Books – Review
Lost Girl in Bookland – Review
February 2nd
Eye-Rolling Demigod's Book Blog – Promotional Post
The Book Dutchesses – Promotional Post
February 3rd
Nine Bookish Lives – Promotional Post
One More Chapter – Review
February 4th
Kait Plus Books – Mood Board
artfullybookish – Review & Favorite Quote
February 5th
Melancholic Blithe – Mood Board
Stuck in Fiction – Promotional Post
Book Notes by Athina – Promotional Post
February 6th
Sadie's Spotlight – Promotional Post
Justice For Readers – Promotional Post
Instagram:
January 31st
simplybeccamee – Promotional Post
djreadsbooks – Blogger's Choice
February 1st
gwendalyn_books_ – Blogger's Choice
lost_girl_in_bookland – Blogger's Choice
February 2nd
booking.with.janelle – Promotional Post
thebookdutchesses – Blogger's Choice
February 3rd
ninebookishlives – Blogger's Choice
writingrosereads – Blogger's Choice
_leadreads – Blogger's Choice
February 4th
tbrandbeyond – Promotional Post
natashaleighton – Blogger's Choice
February 5th
feliciareads11 – Blogger's Choice
booknotes_athina – Blogger's Choice
February 6th
justicforreaders – Blogger's Choice