At the time of writing this, I haven't read these books, but I might have read some before the post goes up.   These are books I'm hoping to read that I think might be 5 star reads.  They are not in any order.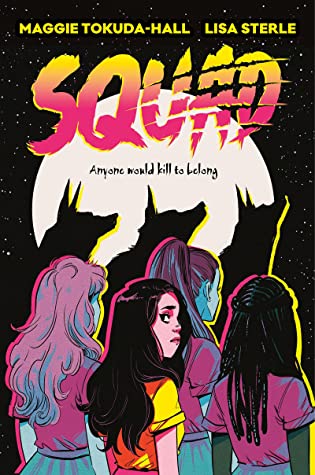 Squad by Maggie Tokuda Hall
Pretty Little Liars meets Teen Wolf in this fast-paced, sharply funny, and patriarchy-smashing graphic novel from author Maggie Tokuda-Hall and artist Lisa Sterle. When the new girl is invited to join her high school's most popular clique, she can't believe her luck—and she can't believe their secret, either: they're werewolves. Fans of Mariko Tamaki and Elana K. Arnold will devour the snappy dialogue, vivid artwork, and timely social commentary.
When Becca transfers to a high school in an elite San Francisco suburb, she's worried she's not going to fit in. To her surprise, she's immediately adopted by the most popular girls in school. At first glance, Marley, Arianna, and Mandy are perfect. But at a party under a full moon, Becca learns that they also have a big secret.
Becca's new friends are werewolves. Their prey? Slimy boys who take advantage of unsuspecting girls. Eager to be accepted, Becca allows her friends to turn her into a werewolf, and finally, for the first time in her life, she feels like she truly belongs.
But things get complicated when Arianna's predatory boyfriend is killed, and the cops begin searching for a serial killer. As their pack begins to buckle under the pressure—and their moral high ground gets muddier and muddier—Becca realizes that she might have feelings for one of her new best friends.
Lisa Sterle's stylish illustrations paired with Maggie Tokuda-Hall's sharp writing make Squad a fun, haunting, and fast-paced thriller that will resonate with fans of Riverdale, and with readers of This Savage Song, Lumberjanes, and Paper Girls.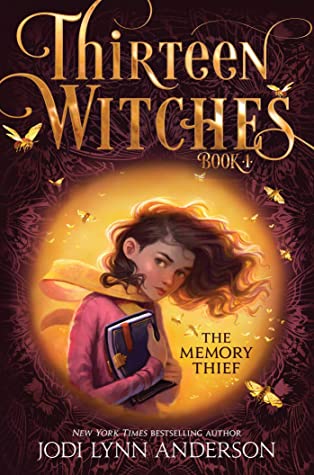 The Memory Thief (Thirteen Witches) by Jodi Lynn Anderson
Perfect for fans of The Girl Who Drank the Moon, this fantastical and heartfelt first book in a new trilogy from New York Times bestselling author Jodi Lynn Anderson follows a girl who must defeat thirteen evil witches.
Twelve-year-old Rosie Oaks's mom is missing whatever it is that makes mothers love their daughters. All her life, Rosie has known this…and turned to stories for comfort. Then, on the night Rosie decides to throw her stories away forever, an invisible ally helps her discover the Witch Hunter's Guide to the Universe, a book that claims that all of the evil in the world stems from thirteen witches who are unseen…but also unstoppable. One of these witches—the Memory Thief—holds an insidious power to steal our most precious treasures: our memories. And it is this witch who has cursed Rosie's mother.
In her quest to save her mom—and with her wild, loyal friend "Germ" by her side—Rosie will find the layers hidden under the reality she only thought she knew: where ghosts linger as shades of the past, where clouds witness the world, and a ladder dangles from the moon leading to something bigger and more. Here, words are weapons against the darkness, and witch hunters are those brave enough to wield their imaginations in the face of the unthinkable.
At the core of this stunning novel—the first of the Thirteen Witches trilogy from critically acclaimed author Jodi Lynn Anderson—is a passionate argument that stories have the power to create meaningful change…and a reason to hope even when the world feels crushing.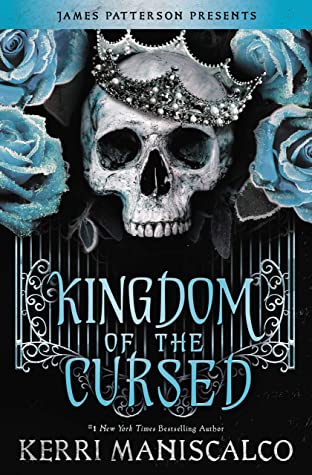 Kingdom of the Cursed by Kerri Maniscalco
From #1 New York Times bestselling author of Stalking Jack the Ripper Kerri Maniscalco comes the sizzling, sweepingly romantic sequel to Kingdom of the Wicked!
One sister.
Two sinful princes.
Infinite deception with a side of revenge…Welcome to Hell.
After selling her soul to become Queen of the Wicked, Emilia travels to the Seven Circles with the enigmatic Prince of Wrath, where she's introduced to a seductive world of vice.
She vows to do whatever it takes to avenge her beloved sister, Vittoria…even if that means accepting the hand of the Prince of Pride, the king of demons.
The first rule in the court of the Wicked? Trust no one. With back-stabbing princes, luxurious palaces, mysterious party invitations, and conflicting clues about who really killed her twin, Emilia finds herself more alone than ever before. Can she even trust Wrath, her one-time ally in the mortal world…or is he keeping dangerous secrets about his true nature?
Emilia will be tested in every way as she seeks a series of magical objects that will unlock the clues of her past and the answers she craves…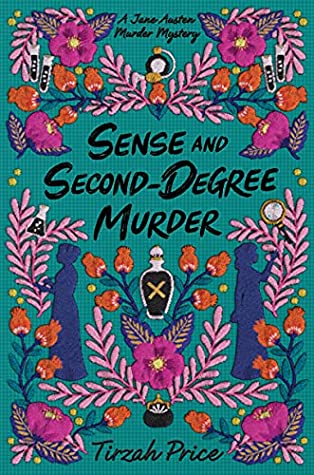 Sense & Second-Degree Murder by Tirzah Price
In this second book of the Jane Austen Murder Mystery series, Tirzah Price takes readers for another fun, murderous romp through one of Austen's beloved novels. Perfect for fans of The Lady Janies and Stalking Jack the Ripper.
When eighteen-year-old aspiring scientist Elinor Dashwood discovers her beloved father slumped over the desk of his office study, she knows his death means dire straits for the Dashwood women. To make matters worse, an outdated will entails his estate—including Norland & Company, the private investigation firm where her younger sister Marianne worked as her father's partner and protégé—to their half-brother and his haughty wife, who waste no time in forcing the Dashwoods out of their home and into a cramped apartment on London's Barton Street.
But before they go, the Dashwood sisters make a startling discovery: a suspicious substance in their father's teacup—one that can only be described as poison. And poison, as Marianne's father taught her, always points to murder.
It could be dangerous; it could ruin their reputations; and most importantly, it won't bring back their father. But if the Dashwood sisters can combine their talents and bring their father's murderer to justice, it may bring them all some comfort—and it might even lead to love.
"Pride and Premeditation is a romantic and entertaining page-turner, sure to delight readers of any genre." —Kerri Maniscalco, #1 New York Times bestselling author of the Stalking Jack the Ripper series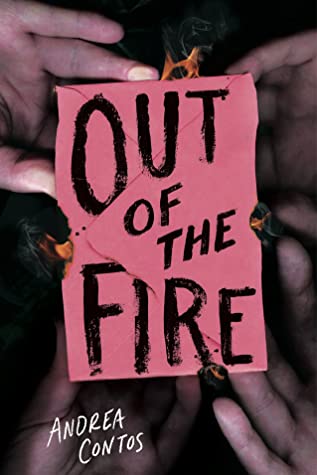 Out of the Fire by Andrea Contos
Sadie meets One of Us is Lying in a mind-blowingly twisty, feminist thriller that will grab you from the very first page and keep your heart pounding until the shocking conclusion.
We were like fire, the four of us. Catching each other's sparks until the flames grew, spread, raged beyond our control.
We'll give them back the damage they left us with, burden them with the weight of our pain.
We may be temporarily broken, but we will leave them forever charred.
Ashes to ashes.
It wasn't the kidnapping that ruined Cass Adams's life. It was the letters that came after. The pink envelopes that appear in her car, her locker, her bedroom. Notes from the man she escaped, telling her that he's always there, always watching.
And that someday, he'll be back for her.
The police say there's nothing they can do, and Cass resigns herself to live in fear until she reconnects with three old friends-three girls ready to exact vengeance on those who wronged them.
But the deeper Cass digs, the more shocking the truth becomes, especially when she discovers that the person who ruined her life may be the only one who can save it.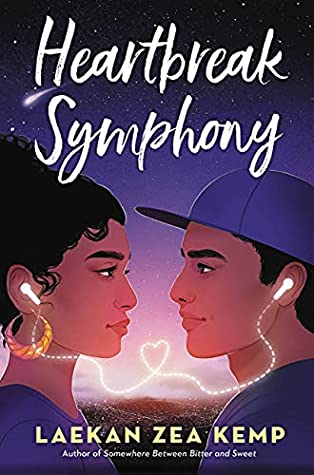 Heartbreak Symphony by Laekan Zea Kemp
Clap When You Land meets On the Come Up in this heart-gripping story about navigating first love and overcoming grief through the power of music.
Aarón Medrano has been haunted by the onstage persona of his favorite musician ever since his mother passed away. He seems to know all of Aarón's deepest fears, like that his brain doesn't work the way it should and that's why his brother and father seems to be pushing him away. He thinks his ticket out is a scholarship to the prestigious Acadia School of Music. That is, if he can avoid blowing his audition.
Mia Villanueva has a haunting of her own and it's the only family heirloom her parents left her: doubt. It's the reason she can't overcome her stage fright or believe that her music is worth making. Even though her trumpet teacher tells her she has a gift, she's not sure if she'll ever figure out how to use it or if she's even deserving of it in the first place.
When Aarón and Mia cross paths, Aarón sees a chance to get close to the girl he's had a crush on for years and to finally feel connected to someone since losing his mother. Mia sees a chance to hold herself accountable by making them both face their fears, and hopefully make their dreams come true. But soon they'll realize there's something much scarier than getting up on stage—falling in love with a broken heart.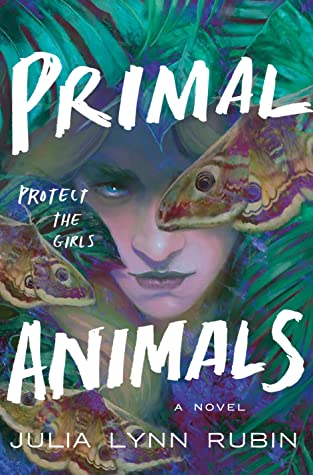 Primal Animals by Julia Lynn Rubin
Protect the girls
Arlee Gold is anxious about spending the summer at the college prep Camp Rockaway—the same camp her mother attended years ago, which her mother insists will help give Arlee a "fresh start" and will "change her life." Little does Arlee know that, once she steps foot on the manicured grounds, this will prove to be true in horrifying ways.
Even though the girls in her cabin are awesome—and she's developing a major crush on the girl who sleeps in the bunk above her—the other campers seem to be wary of Arlee, unwilling to talk to her or be near her, which only ramps up her paranoia. When she's tapped to join a strange secret society, Arlee thinks this will be her shot at fitting in…until her new "sisters" ask her to do the unthinkable, putting her life, and the life of her new crush, in perilous danger.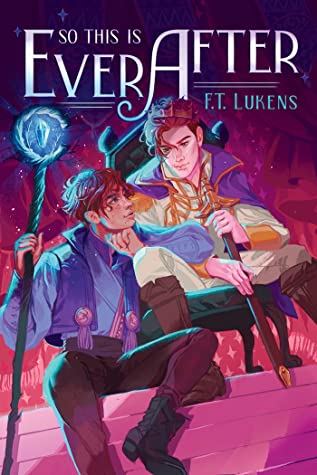 So This Is Ever After by F.T. Lukens
Carry On meets Arthurian legend in this funny, subversive young adult fantasy about what happens after the chosen one wins the kingdom and has to get married to keep it…and to stay alive.
Arek hadn't thought much about what would happen after he completed the prophecy that said he was destined to save the Kingdom of Ere from its evil ruler. So now that he's finally managed to (somewhat clumsily) behead the evil king (turns out magical swords yanked from bogs don't come pre-sharpened), he and his rag-tag group of quest companions are at a bit of a loss for what to do next.
As a temporary safeguard, Arek's best friend and mage, Matt, convinces him to assume the throne until the true heir can be rescued from her tower. Except that she's dead. Now Arek is stuck as king, a role that comes with a magical catch: choose a spouse by your eighteenth birthday, or wither away into nothing.
With his eighteenth birthday only three months away, and only Matt in on the secret, Arek embarks on a desperate bid to find a spouse to save his life—starting with his quest companions. But his attempts at wooing his friends go painfully and hilariously wrong…until he discovers that love might have been in front of him all along.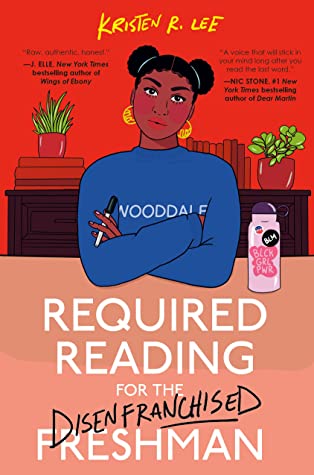 Required Reading for the Disenfranchised Freshman by Kristen R. Lee
A striking debut novel about racism on elite college campuses. Fans of Dear White People will embrace this activist-centered contemporary novel about a college freshman grappling with the challenges of attending an elite university with a disturbing racist history–that may not be as distant as it seems.
Savannah Howard sacrificed her high school social life to make sure she got into a top college. Her sites were set on an HBCU, but when she is accepted to the ivy-covered walls of Wooddale University on a full ride, how can she say no?
Wooddale is far from the perfectly manicured community it sells on its brochures, though. Savannah has barely unpacked before she comes face-to-face with microagressions stemming from racism and elitism. Then, Clive Wilmington's statue is vandalized with blackface. The prime suspect? Lucas Cunningham, Wooddale's most popular student and son to a local prominent family. Soon, Savannah is unearthing the hidden secrets of Wooddale's racist history. But what's the price for standing up for what is right? And will telling the truth about Wooddale's past cost Savannah her own future?
A stunning, challenging, and timely debut about racism and privilege on college campuses.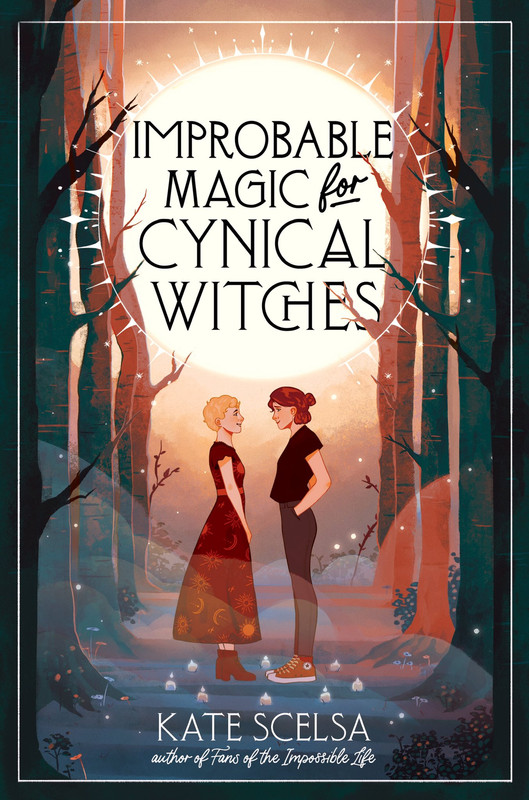 Improbable Magic for Cynical Witches by Kate Scelsa
A witchy, atmospheric lesbian contemporary romance set in Salem—from the acclaimed author of Fans of the Impossible Life. Perfect for fans of Nina LaCour and Becky Albertalli.
Seventeen-year-old Eleanor is the least likely person in Salem to believe in witchcraft—or think that her life could be transformed by mysterious forces. Ostracized by her classmates after losing her best friend and first love, Chloe, Eleanor has spent the past year in a haze, vowing to stay away from anything resembling romance.
But when a handwritten guide to tarot arrives in the mail at the witchy souvenir store where Eleanor works, it seems to bring with it the message that magic is about to enter her life. Cynical Eleanor is quick to dismiss this promise, until real-life witch Pix shows up with an unusual invitation. Inspired by the magic and mystery of the tarot, Eleanor decides to open herself up to making friends with Pix and her coven of witches, and even to the possibility of a new romance.
But Eleanor's complicated history in Salem continues to haunt her, and she is desperate to keep Pix from finding out the truth. Eleanor will have to reckon with the old ghosts that threaten to destroy everything, even her chance at new love.
Improbable Magic for Cynical Witches is an atmospheric and romantic coming-of-age about learning to make peace with the past in order to accept the beauty of the present.
I'll post sometime in the second quarter of 2022 and update to see how I rated these. 
Have you read any of these?  What books do you think will be 5 star reads for you?