TBR and Beyond has a new challenge for January.  It's the 2022 New Year's Reads-olutions.  You can join HERE.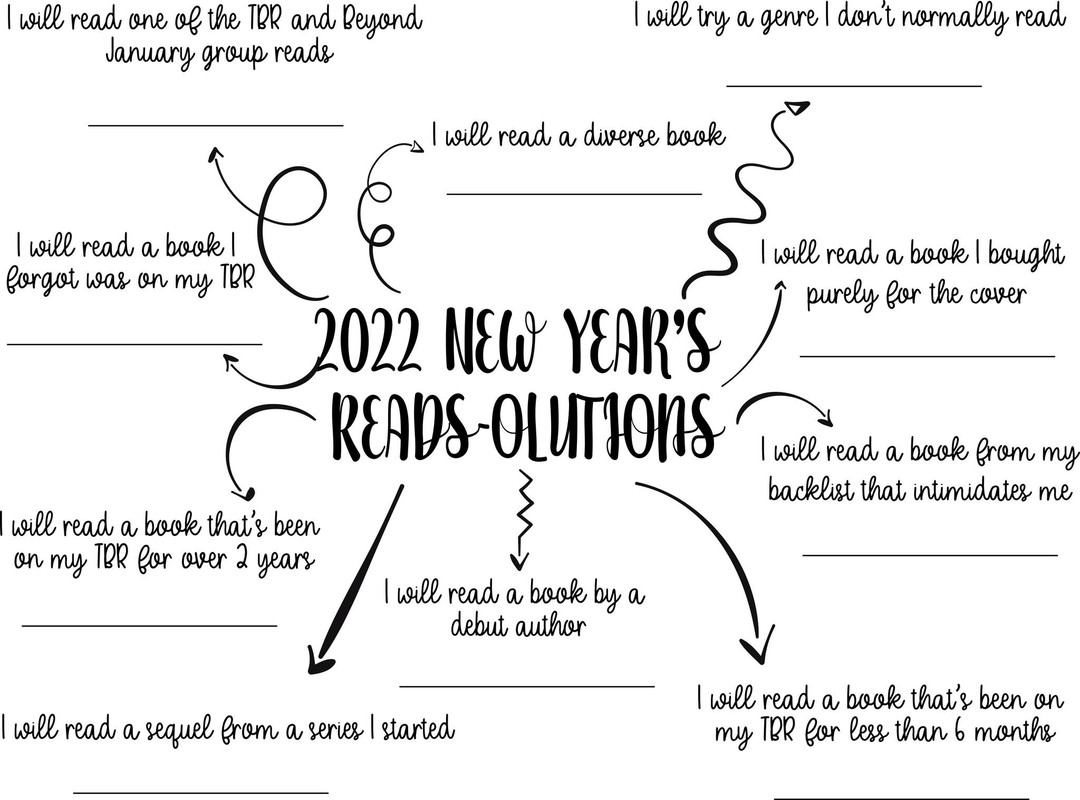 The Rules:
This month our challenge is 2022 New Year's Reads-olutions event. The graphic for the challenge is attached to this post, as well as in the general group. Feel free to print it out and mark it up as you please.
This challenge is very simple. On the graphic you will find 10 reads-olutions – Your goal is to read a book that matches each prompts! No doubling up on this one but to finish the challenge you only need to read 8 of 10 of these.
Prize this month will be any book from Book Depository (up to $15 US).
Prize Entries –
Each book read – 1 entry.
Finish the game (8/10 books) – 5 extra entries.
Finish all the 10 prompts – 10 extra entries
Extra Entry Chances:
Take a picture of your Goodreads Reading Challenge Goal or of whichever way you track your books (planner or other sites).
– We maybe have one or two more ways to earn entries as the month goes on, so keep an eye out for that.
Are you joining this challenge?