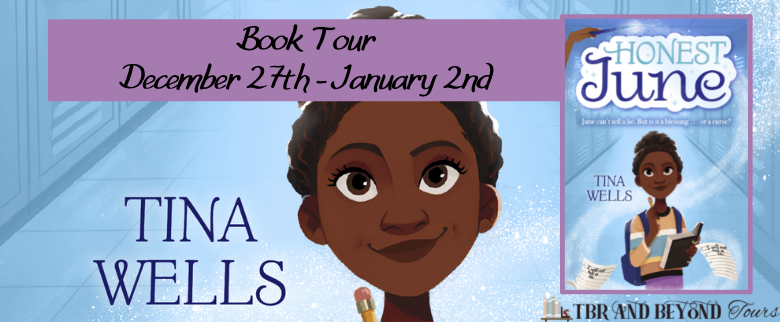 Welcome to my stop on the blog tour for Honest June by Tina Wells.  This tour is being hosted by TBR and Beyond Tours.
Honest June by Tina Wells
Genre: Middle Grade Fantasy
Publishing Date: December 28, 2021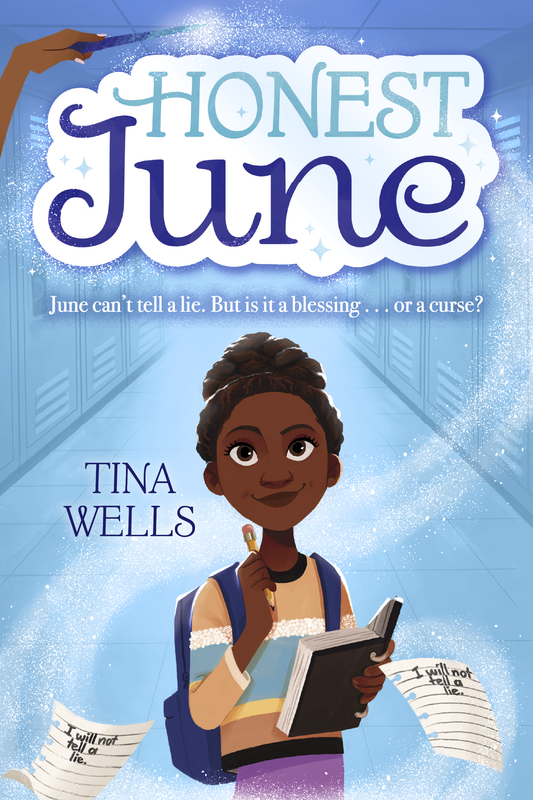 For June Jackson, middle school is hard enough–but it's even harder when a fairy godmother grants her the ability to only tell the truth ALL THE TIME! Is it a blessing… or a major curse? June's charming story will inspire big laughs and even bigger love for a new heroine for our times.
June Jackson is an expert at exceeding people's expectations. She can't help it; she's a people-pleaser! She'll do everything she can to be the perfect student, daughter, and friend, even if it means ignoring her own feelings sometimes. Cue Victoria, June's secret fairy godmother, who blesses June with the ability to never tell a lie in the hopes that June will finally be honest with her loved ones. Instead of telling them the truth to their faces, June turns to a secret online blog–the only place she can write out her true feelings without hurting people.
When all of her responsibilities start to pile on–field hockey, the school paper, family responsibility, her friends–June begins feeling so overwhelmed that sometimes it feels hard to breathe. Not to mention June is desperately trying to figure out how to overthrow the spell at the same time! When the pressures reach new heights, will Honest June finally be able to break free and tell whole truth and nothing but?
Book Links:
Goodreads: https://www.goodreads.com/book/show/57050848-honest-june 
Amazon: https://www.amazon.com/gp/product/0593378296/ref=x_gr_bb_amazon?ie=UTF8&tag=x_gr_bb_amazon_ca-20&linkCode=as2&camp=15121&creative=330641#detailBullets_feature_div 
Barnes and Noble: https://www.barnesandnoble.com/w/honest-june-tina-wells/1138802892?ean=9780593378298 
Book Depository: https://www.bookdepository.com/Honest-June-Tina-Wells/9780593378298?ref=grid-view&qid=1636044627003&sr=1-1 
Indigo: https://www.chapters.indigo.ca/en-ca/books/honest-june/9780593378298-item.html?ref=isbn-search 
IndieBound: https://www.indiebound.org/book/9780593378298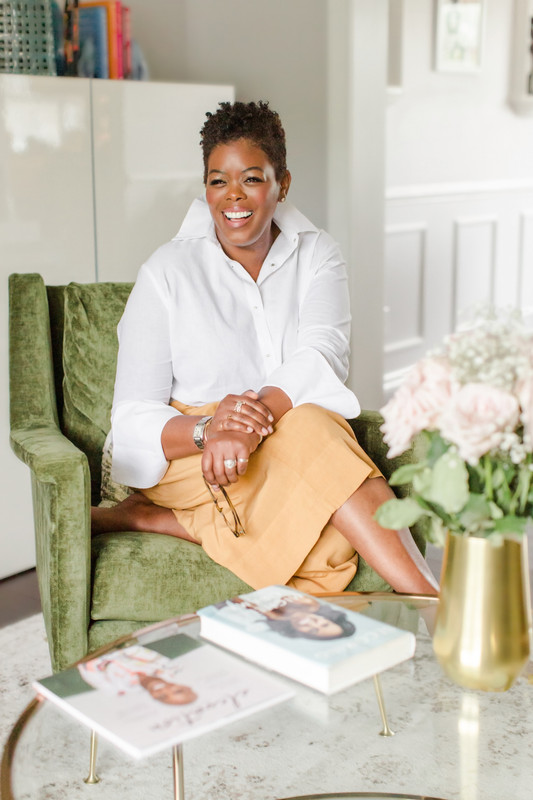 Tina Wells is the founder of RLVNT Media, a multimedia content venture serving entrepreneurs, tweens, and culturists with authentic representation. Tina has been recognized by Fast Company's 100 Most Creative People in Business, Essence's 40 Under 40, Cosmopolitan's Fun Fearless Phenom, and more. She is the author of nine books, including the best-selling tween fiction series Mackenzie Blue, its 2020 spinoff series, The Zee Files, and the marketing handbook, Chasing Youth Culture and Getting It Right.
Author Links:
Website: https://tinawells.com/blog/ 
Twitter: https://twitter.com/tinacwells 
Instagram: https://www.instagram.com/tinawells_/ 
Goodreads: https://www.goodreads.com/author/show/442788.Tina_Wells 
Facebook: https://www.facebook.com/wellsmc 
LinkedIn: https://www.linkedin.com/in/tinawells/ 
Follow The Tour:
December 27th
Stuck in Fiction – Promotional Post
Cindy's Love of Books – Review
December 28th
Mocha Girls Read – Promotional Post
Kait Plus Books – Journal Spread
Rajiv's Reviews – Review
December 29th
Confessions of a YA Reader – Promotional Post
PopTheButterfly Reads – Review
December 30th
Whispering Stories – Review & Favorite Quotes
Peruse With Coffee – Review & Top 5 Reasons to Read Honest June
December 31st
The Book Dutchesses – Promotional Post
The Bookish Coven – Review & Favorite Quotes
January 1st
Nine Bookish Lives – Promotional Post
Jill's Book Blog – Review
Phannie the Ginger Bookworm – Review, Playlist & Favorite Quotes
January 2nd
Fictionologyst – Review
The Nutty Bookworm Reads Alot – Review
Instagram:
December 27th
feliciareads11 – Blogger's Choice
December 28th
rajivsreviews – Blogger's Choice
bibliovino – Review
December 29th
popthebutterfly – Blogger's Choice
kathreadsya – Review
December 30th
tbrandbeyond – Promotional Post
tinybooknest – Review, Mood Board & Top 5 Reasons to Read Honest June
December 31st
thebookdutchesses – Blogger's Choice
whisperingprose – Review
January 1st
ninebookishlives – Blogger's Choice
fangirlpixiebooks – Promotional Post
January 2nd
fictionologyst – Blogger's Choice