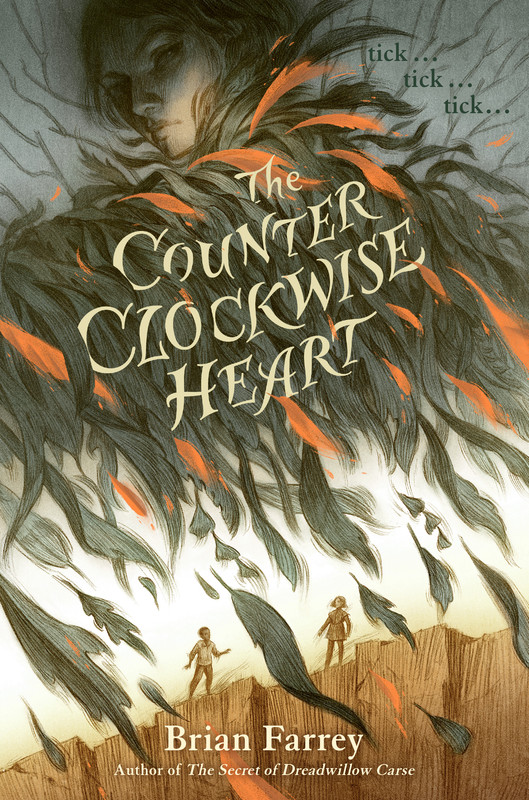 The Counterclockwise Heart by Brian Farrey
Tick . . . tick . . . tick . . .
 
Time is running out in the empire of Rheinvelt.
 
The sudden appearance of a strange and frightening statue foretells darkness. The Hierophants—magic users of the highest order—have fled the land. And the shadowy beasts of the nearby Hinterlands are gathering near the borders, preparing for an attack.
 
Young Prince Alphonsus is sent by his mother, the Empress Sabine, to reassure the people while she works to quell the threat of war. But Alphonsus has other problems on his mind, including a great secret: He has a clock in his chest where his heart should be—and it's begun to run backwards, counting down to his unknown fate.
 
Searching for answers about the clock, Alphonsus meets Esme, a Hierophant girl who has returned to the empire in search of a sorceress known as the Nachtfrau. When riddles from their shared past threaten the future of the empire, Alphonsus and Esme must learn to trust each other and work together to save it—or see the destruction of everything they both love.
Expected publication: February 1st 2022 by Algonquin Young Readers
Brian Farrey writes whatever pops into his head. Sometimes, it's books for children. Sometimes, it's books for adults. Sometimes, it's screenplays. He's never quite sure what will come out next but it's been quite a ride finding out.
http://www.brianfarreybooks.com/
Thank you to the publisher for sending me a copy of this book.