November was another slow blogging month.  This might just be how it is now which makes me a little sad.  My views were about average for the past 4-5 months, but my comments were way down.  I'm hoping that changes soon.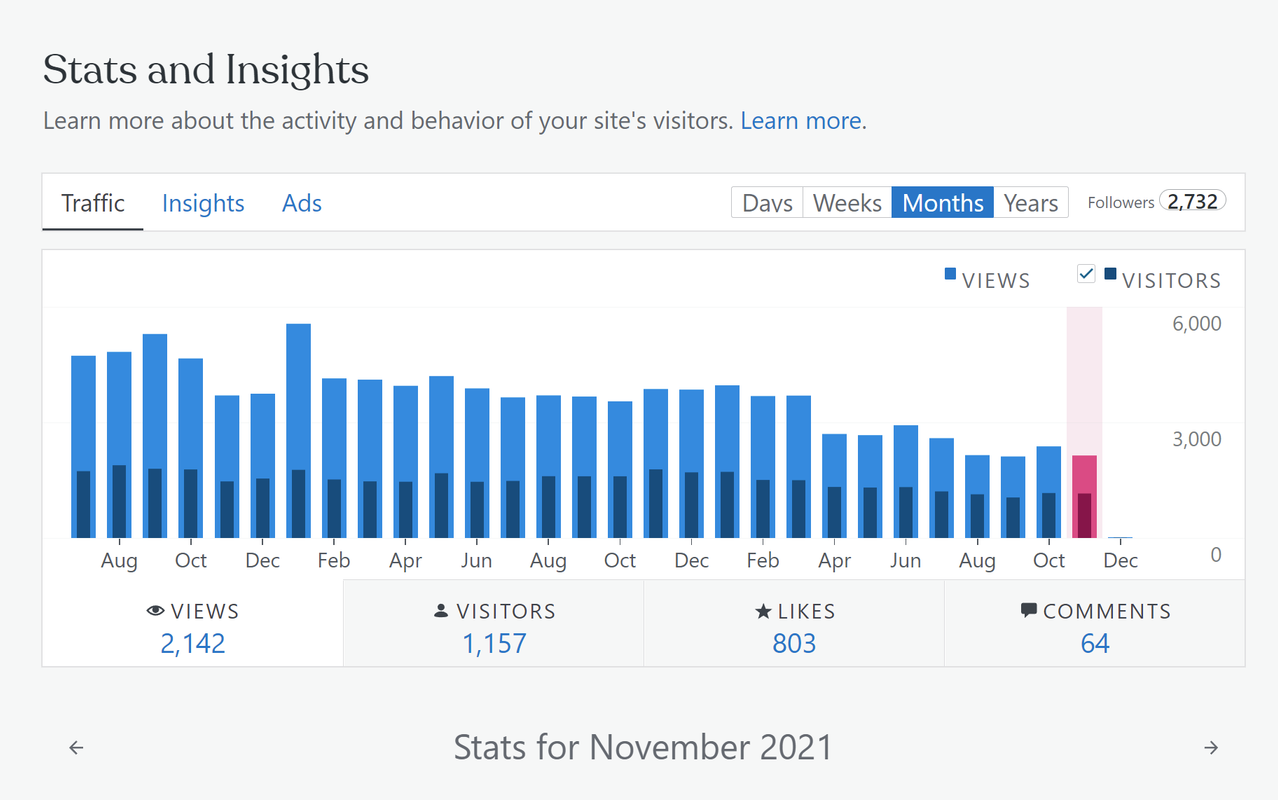 I did get a few new followers which was great.  
As always, thank you for following and visiting my blog.  I appreciate every one of you.