We have a fun new challenge for December in TBR and Beyond.  You can join HERE.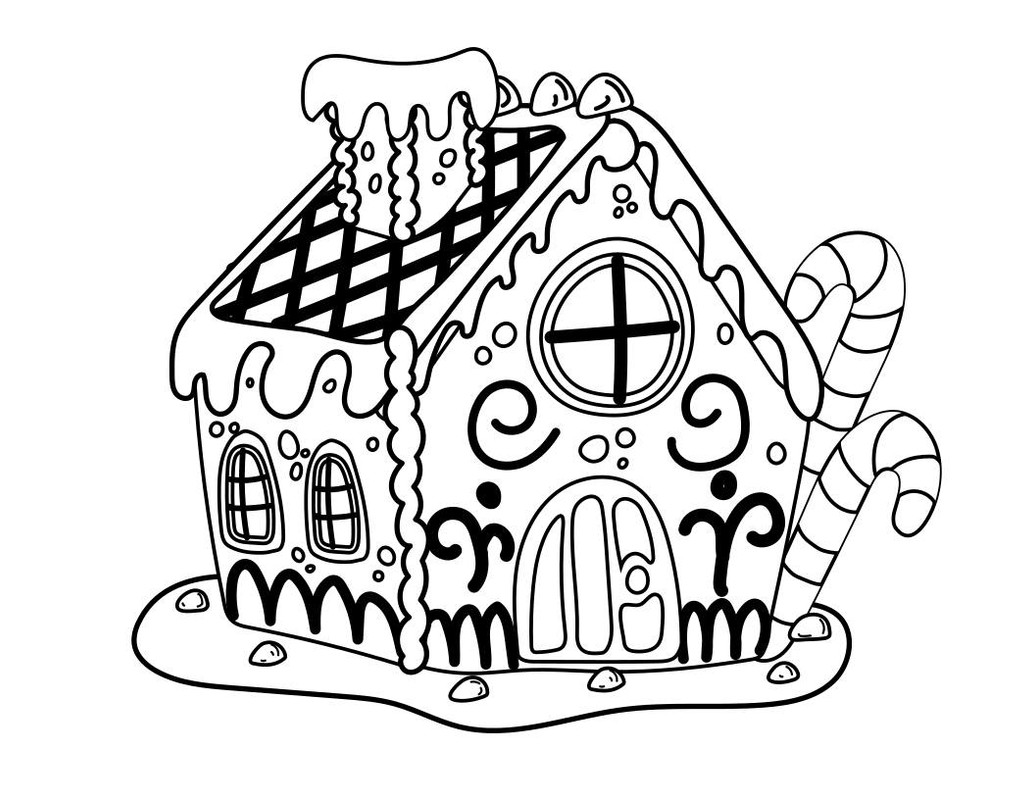 The Rules:
This month our challenge is Let's Make a Gingerbread House event. The graphics for the challenge will be in the comments below, as well as in the general group. Feel free to print it out and mark it up as you please.
In this one you have a colouring sheet – for each challenge, you get to colour a section of the sheet! Your goal is to colour everything by following the prompts! No doubling up on this one
Prize this month will be any book from Book Depository (up to $15 US).
Prize Entries –
Each book read is worth one entry.
Finish the game – 5 extra entries.
Second Prize!
2 bookmarks and 1 necklace items of your choosing from Mireille Chartier's Etsy shop!
Extra Entry Chances:
Colour fully the colouring sheet – five extra entries
Complete all interactive prompts (showing socks and such) – five extra entries.
– We maybe have one or two more ways to earn entries as the month goes on, so keep an eye out for that.
This is a nice easy challenge. I hope you all have fun.
Prompts:
1. Read a book with a white cover – Brilliant! You've just built
your house
2. Read a book by a new to you author – Now let's add that roof
3. Watch a Holiday or wintery movie and share a pic – Let's start decorating. Add the snow
4. Read a book with a Holiday or Winter theme – We'll need that chimney
5. Read a middle grade – Now we need a door and windows
6. Read a book with red or green on the cover – How about those
gumballs
7. Read a cozy contemporary – Now let's add the last decorations
8. Show off your socks and share a pic – Last thing, let's add
the candy canes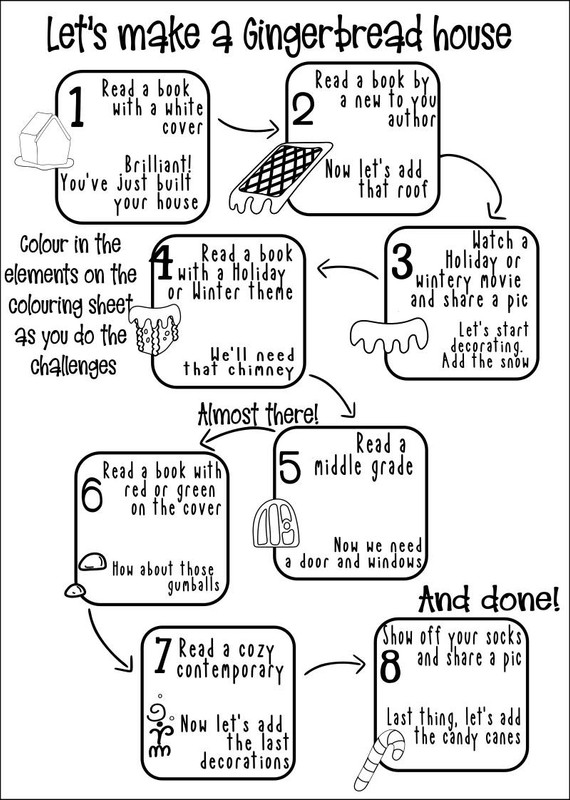 Are you joining the challenge this month?  Do you already have a TBR?