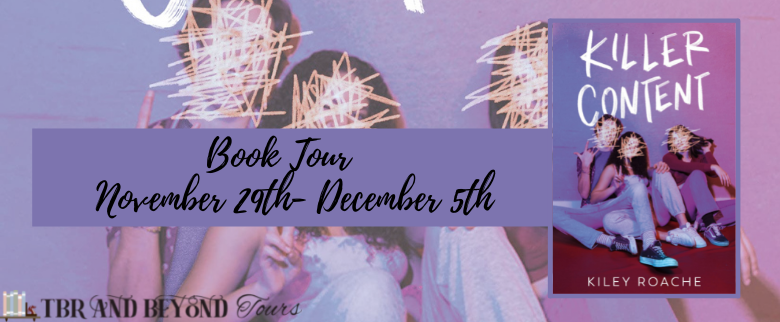 Welcome to my stop on the blog tour for Killer Content by Kiley Roache.  This tour is being hosted by TBR and Beyond Tours.
Killer Content by Kiley Roache
Genre: Young Adult Mystery Thriller
Publishing Date: November 20, 2021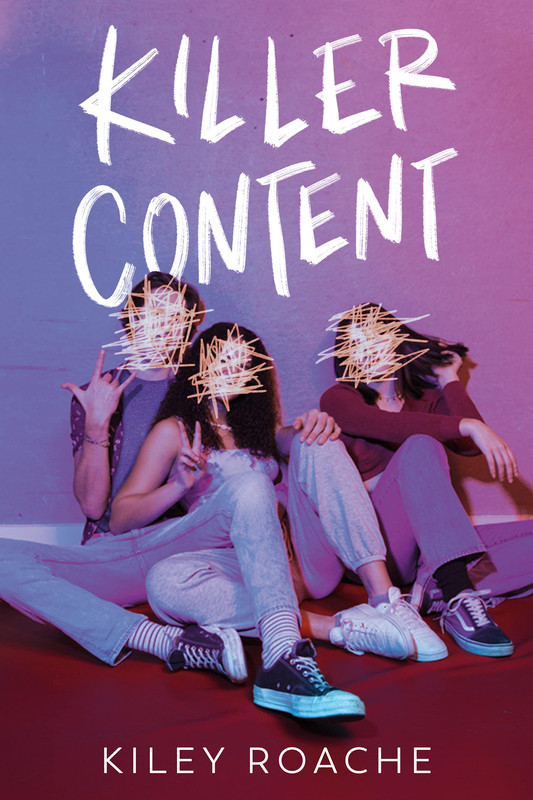 Knives Out meets One of Us is Lying! In this paperback original thriller a group of famous TikTokers find themselves turning on each other when one member of the group turns up dead at their beachfront Malibu mansion.
35 million followers. One dead body.
The six teenagers who make up the Hype House seem to have it all. A beach front Malibu mansion, millions of TikTok followers, model good looks, and sponsorship deals up to $30,000 per post. Everything's pretty much a Gen-Z paradise. Except that one member of the house has just turned up dead in the infinity pool. And the rest of them are suspects.
When the group TikTok account starts posting cryptic messages about the murder, the police limit their investigation to the members of the house. Now old joke videos are filed as evidence and past rivalries start to look like motives.
As investigators dig into these influencers' lives beyond their glossy internet personalities, they discover all five had reasons their lives would've been easier with Sydney Reynolds dead. But only one of them killed her.
Underlined is a line of totally addictive romance, thriller, and horror paperback original titles coming to you fast and furious each month. Enjoy everything you want to read the way you want to read it.
Book Links:
Goodreads: https://www.goodreads.com/book/show/55887370-killer-content 
Amazon: https://www.amazon.ca/Killer-Content-Kiley-Roache/dp/0593427491/ref=tmm_pap_swatch_0?_encoding=UTF8&qid=&sr= 
Barnes and Noble: https://www.barnesandnoble.com/w/killer-content-kiley-roache/1139345914?ean=9780593427491 
Book Depository: https://www.bookdepository.com/Killer-Content/9780593427491 
Indigo: https://www.chapters.indigo.ca/en-ca/books/killer-content/9780593427491-item.html?ikwid=killer+content&ikwsec=Home&ikwidx=1#algoliaQueryId=e4d64bd36c1871af1620fbecd8021b58 
IndieBound: https://www.indiebound.org/book/9780593427491 
This was a lot of fun.
Killer Content definitely shows the obsession with social media we have and not just the good parts. There are a group of six teenagers living together in a house in Malibu. Gwen, Sydney, Cami, Kat, Beau, and Tucker are all TikTok stars. They decided to see if they could increase their following (and income) by living together for a summer. They post group videos and have parties. It's all fun until one of them ends up dead in the pool. Sydney was rich and popular. Her twin sister, Brooklyn, didn't have the same star power. When the group decided that Brooklyn couldn't move in, Sydney got pissed an left. A couple days later, her body was found at the house. Each of the kids becomes a suspect in the murder. Videos were being posted from their account, so it had to be one of them. While they are friends, they also turn on each other at times. No one knows who to trust.
The pacing of the book was great and it was hard to put down. I really enjoyed reading this one.
I gave this 4 stars. Thank you to Netgalley and the publisher for my earc.
Warnings for talk of suicide, cyber bullying, stalking, blood, eating/diet issues, mental abuse, drugs, underage drinking, sexuality of minors, death.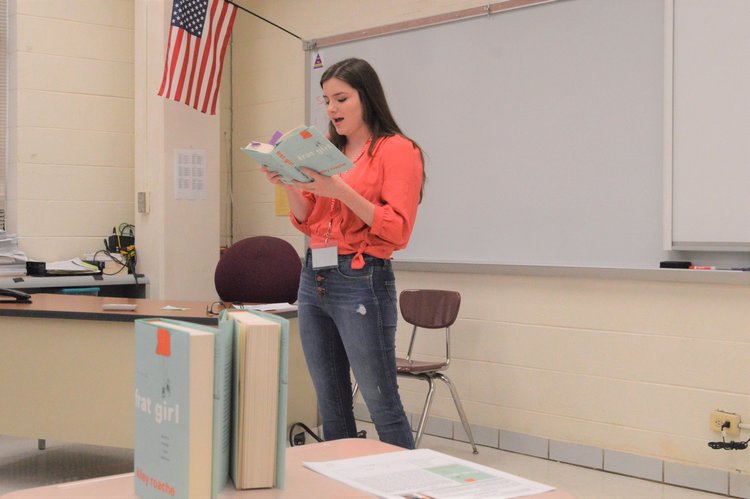 Kiley Roache is the author of young adult novels FRAT GIRL and THE DATING GAME (HarperCollins / Inkyard Press) and the upcoming novel KILLER CONTENT, which will be published by Penguin Random House/ Underlined on Nov. 30, 2021. Kiley grew up in the Chicago-area, and has been writing since the 7th grade. She signed with a literary agent days before graduating high school.
She is a graduate of Stanford University where she studied Political Science and holds a master's degree from the Columbia University Graduate School of Journalism.
Kiley has also worked as a journalist, and her bylines are in The Wall Street Journal, The New York Times, San Francisco Chronicle, and Businessweek among others. She was the 2018 Daniel Pearl Memorial Journalism Intern, reporting for The Wall Street Journal from the London bureau. She wrote an op-ed for The New York Times's "On Campus" series entitled "The Future of Frats" arguing that fraternities should go co-ed. It was the lead story in the Times's "The Edit" newsletter that week.
She now lives in Los Angeles in a house with three of her close friends. When she's not writing she can be found justifying the purchase of cold brew coffee, reading at the beach, or singing karaoke without hitting a single note.
Author Links:
Website: https://www.kileyroache.com/ 
Twitter: https://twitter.com/KileyRoache 
Instagram: https://www.instagram.com/kileyroache/ 
Goodreads: https://www.goodreads.com/author/show/15307388.Kiley_Roache 
Follow The Tour:
November 29th
And On She Reads – Review & Top 5 Reasons to Read Killer Content
Lousbookstuff – Review & Favorite Quotes
Avni Reads – Review
November 30th
Books Are Magic Too – Review
SubtleBookish – Journal Spread & Top 5 Reasons to Read Killer Content
December 1st
Stuck in Fiction – Promotional Post
Booklore – Review
December 2nd
Nine Bookish Lives – Promotional Post
Balancing Books and Beauties – Journal Spread & Review
December 3rd
Kait Plus Books – Journal Spread & Mood Board
The Book Dutchesses – Promotional Post
December 4th
Confessions of a YA Reader – Review
PopTheButterfly Reads – Review
December 5th
Books-N-Bullsh!t – Top 5 Reasons to Read Killer Content, Playlist & Mood Board
Thindbooks Blog – Review
Jen Jen Reviews – Review
Instagram:
November 29th
rosyreadz – Book Look & Review
hoardingbooks.herdingcats – Review & Favorite Quotes
lousbookstuff – Blogger's Choice
avnireads – Blogger's Choice
November 30th
midnightbooklover – Review
onemused – Review
booksaremagictoo – Blogger's Choice
subtlebookish – Blogger's Choice
December 1st
timeswithbooks – Top 5 Reasons to Read Killer Content
tinybooknest – 15 Reactions While Reading Killer Content
feliciareads11 – Blogger's Choice
December 2nd
bookstagramofmine – Review
storieswithsylvia – Review & Playlist
ninebookishlives – Blogger's Choice
balancing_books_and_beauties – Blogger's Choice
December 3rd
readerofthewrittenword – Review
tbrandbeyond – Promotional Post
thebookdutchesses – Blogger's Choice
December 4th
booking.with.janelle – Top 5 Reasons to Read Killer Content
onemused – Review
confessionsofayareader – Blogger's Choice
popthebutterfly – Blogger's Choice
December 5th
theenchantedshelf – Review & Playlist
wild.legends – Book Look & Top 5 Reasons to Read Killer Content
thindbooks – Blogger's Choice
jenjenreviews – Blogger's Choice