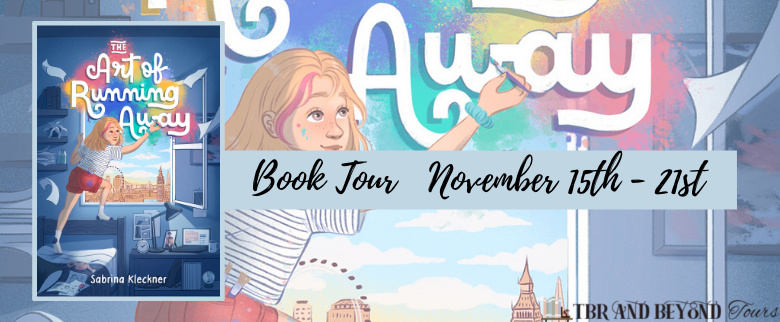 Welcome to my stop on the blog tour for The Art of Running Away by Sabrina Kleckner.  This tour is being hosted by TBR and Beyond Tours.
The Art of Running Away by Sabrina Kleckner
Genre: Middle Grade Contemporary
Publishing Date: November 16, 2021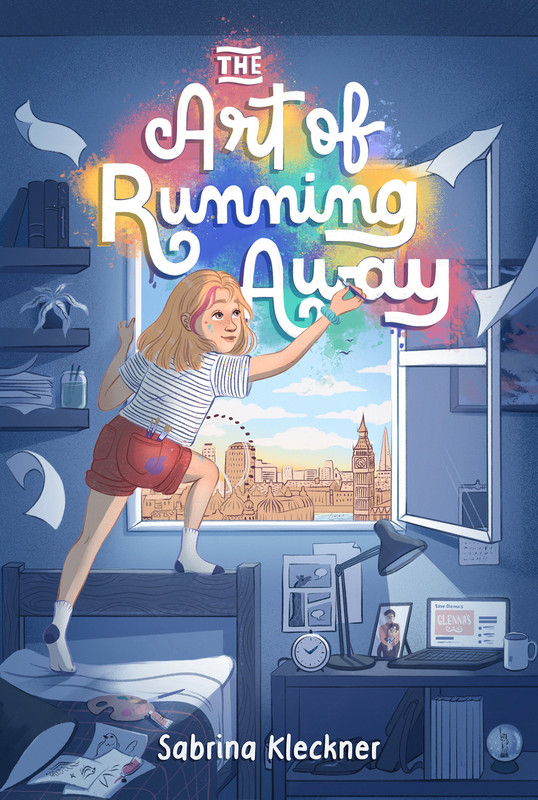 Twelve-year-old Maisie is an artist. When she's in front of her sketchbook or apprenticing at Glenna's Portraits, the family-run art shop her grandmother started, the world makes sense. She doesn't think about Calum, her brother who mysteriously left home and cut ties with her family six years ago, or her parents' insistence that she "broaden her horizons" and try something new—something that isn't art.
But when Glenna's Portraits falls on hard times, Maisie's plan to take over the shop when she's older and become a lifelong artist starts to crumble. In desperation to make things right, Maisie runs away to London to reconnect with her adult brother, hoping he might be the key to saving the shop. But as Maisie learns about her family's past from Calum, she starts to rethink everything she's ever known. Maisie must decide not only if saving her family's art shop is worth it, but if she can forgive her parents for the mistakes they've made.
Book Links:
Goodreads: https://www.goodreads.com/book/show/55591371-the-art-of-running-away 
Amazon: https://www.amazon.com/Art-Running-Away-Sabrina-Kleckner/dp/1631635778/ref=sr_1_1?dchild=1&keywords=9781631635779&linkCode=qs&qid=1634742313&s=books&sr=1-1 
Barnes and Noble: https://www.barnesandnoble.com/w/the-art-of-running-away-sabrina-kleckner/1138700633?ean=9781631635779 
Book Depository: https://www.bookdepository.com/Art-Running-Away-Sabrina-Kleckner/9781631635779?ref=grid-view&qid=1634742609071&sr=1-1 
IndieBound: https://www.indiebound.org/book/9781631635779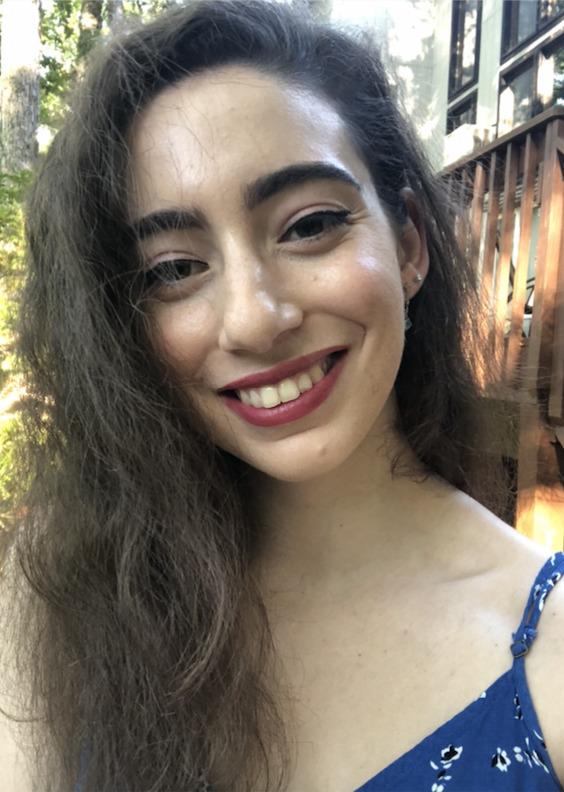 Sabrina Kleckner is the author of THE ART OF RUNNING AWAY, a middle grade contemporary novel about family and identity. She began writing at the age of twelve, and is grateful to not be debuting with the angsty assassin book she toiled over in her teens. When she is not writing, she can be found teaching ESL or gushing about her three cats to anyone who will listen.
Author Links:
Website: https://www.sabrinakleckner.com/ 
Twitter: https://twitter.com/sabkleckner 
Instagram: https://www.instagram.com/sabkleckner/ 
Goodreads: https://www.goodreads.com/author/show/20786491.Sabrina_Kleckner 
Follow The Tour:
November 15th
Confessions of a YA Reader – Promotional Post
PoptheButterfly Reads – Review
Jen Jen Reviews – Review
November 16th
Melancholic Blithe – Mood Board
Gryffindor Bookish Nerd Book Blog – Review & Favorite Quotes
November 17th
Just a Gal and Her Books – Review
The Book Dutchesses – Promotional Post
Phannie the ginger bookworm – Review, Playlist & Favorite Quotes
November 18th
Nine Bookish Lives – Promotional Post
Whispering Stories – Review & Favorite Quotes
November 19th
Stuck in Fiction – Promotional Post
perusewithcoffee – Review & Top 5 Reasons to Read The Art of Running Away
Balancing Books and Beauties – Review
November 20th
The Bookish Coven – Promotional Post
Book Lover's Book Reviews – Review
November 21st
The Nutty Bookworm Reads Alot – Review
A Realm of Books – Promotional Post
Kait Plus Books – Journal Spread & Mood Board
Instagram:
November 15th
popthebutterfly – Blogger's Choice
jenjenreviews – Blogger's Choice
November 16th
books_and_dice – Review
gryffindorbookishnerd – Blogger's Choice
November 17th
justa.gal.andherbooks – Blogger's Choice
thebookdutchesses – Blogger's Choice
thebookedbooks – Review
November 18th
ninebookishlives – Blogger's Choice
tbrandbeyond – Blogger's Choice
November 19th
writingrosereads – Top 5 Reasons to Read The Art of Running Away,
feliciareads11 – Blogger's Choice
balancing_books_and_beauties – Blogger's Choice
November 20th
mellasmusings – Review & Favorite Quotes
bookloversbookreviews – Blogger's Choice
November 21st
theenchantedshelf – Review, Playlist & Mood Board
jl_books – Blogger's Choice