Just a quick post today to show my blog stats for October.  While my numbers are still down, October was better than September.  So that makes me happy.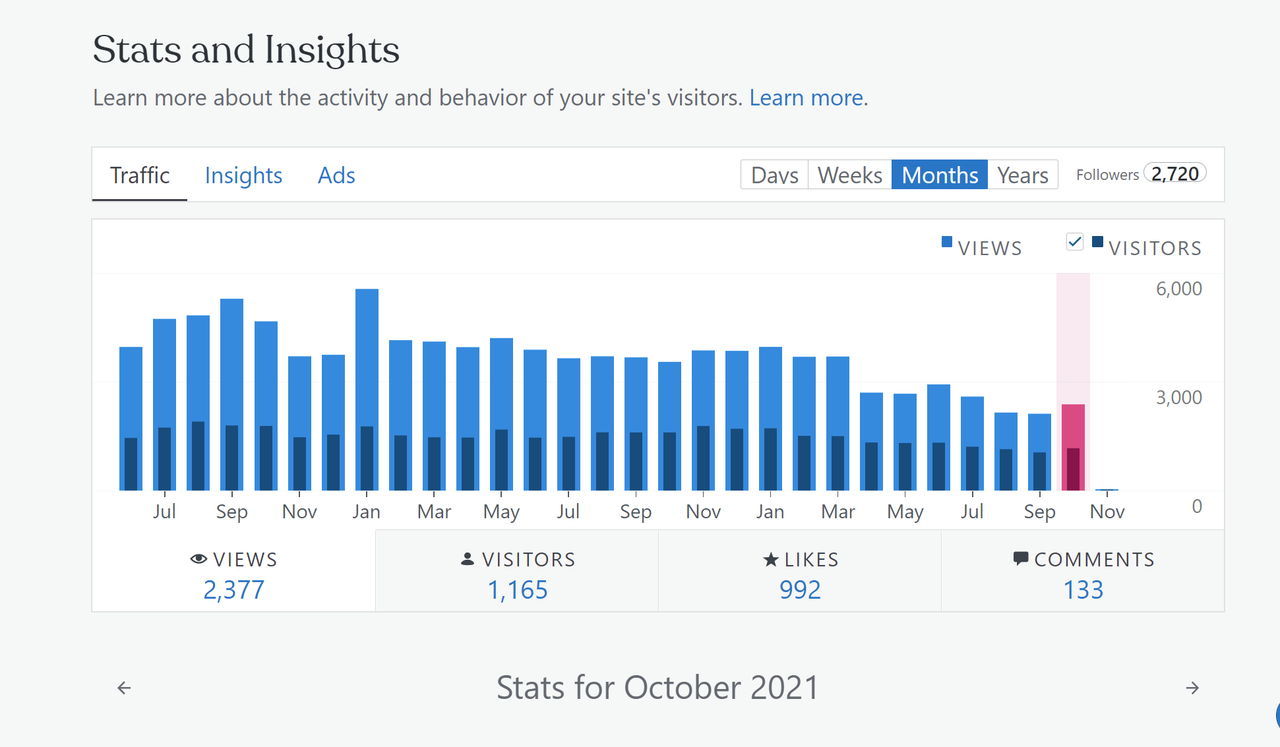 My views were up a bit and I got a few new followers.  Comments were down just a bit, but not too much.
Thank you all for your continued support!